A user interface or UI plays an important part in how much a smartphone is liked by its users. UI is the set of layouts and designs that act as an interface between a human and the device in use. A good UI can better the whole experience while a bad UI can even make a good device look bad. Many smartphone brands have their own UI's with unique qualities and features. One of them is Samsung's OneUI.
OneUI was launched in 2018. 2 years later it has a mixed fanbase of those who like it and those who don't. But there is no denying the features it has provided over time. The list of the features keeps getting larger with the latest OneUI 3.0 set to roll out. The 3.0 has been released on a handful of Samsung devices as a public beta variant. After a closer look at the new UI, following features have stood out.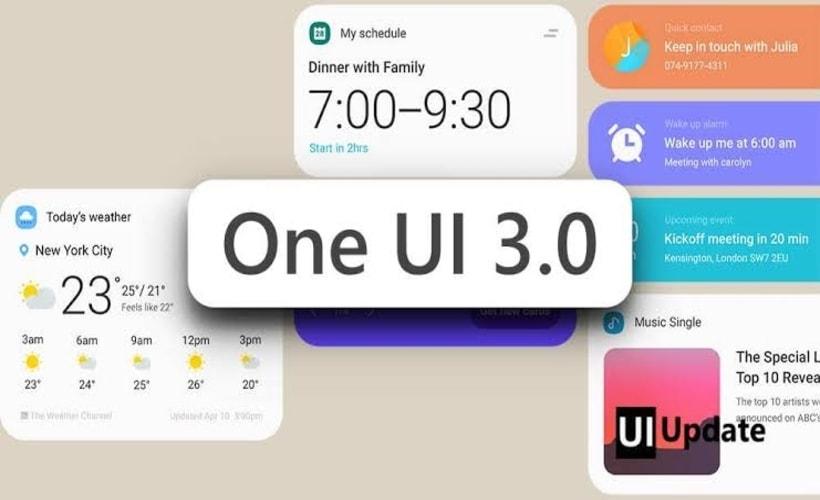 OneUI 3.0 Features
The update has brought a system-wide visual overhaul that brings new icons, new placements, new animations, new colors, new themes, etc to various sections of a device. Other than that, these are the notable features in the update.
Notification History
Users can now opt to store the history of their received notifications. It is turned off by default but can be turned on as per preference.
Double Tap To Sleep
Smartphones have already had an option to turn the screen on with a double tap. Now you can also double tap to put it to sleep instead.
Chat Bubbles
Chat bubbles work like FB Messenger's chatheads. However, here you get floating bubbles for every chatting application you have in your smartphone.
Gifs Customization In Always On Display
Always On Display is now more customizable and you can add gifs that start playing once you lock your phone. There are many preset neon-style gifs that look stunning.
New Battery Modes
OneUI 3.0 introduces two new battery modes; minimal battery usage and enhanced processing. One reduces performance to boost battery life while the other boosts the overall processing.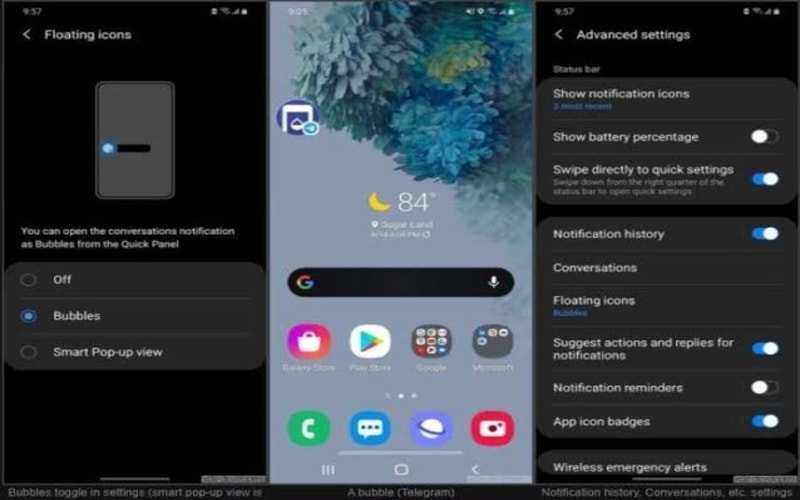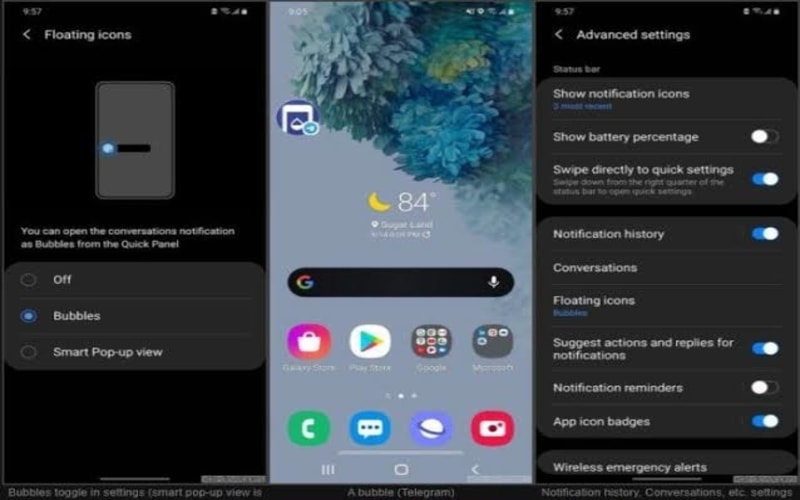 The option to put the screen to sleep by a double tap is getting a warm welcome by the users. It might not be a groundbreaking feature but it certainly increases the ease of usage as you can tap anywhere on the screen to do so.
How to enable 'Double Tap To Sleep' in One UI 3.0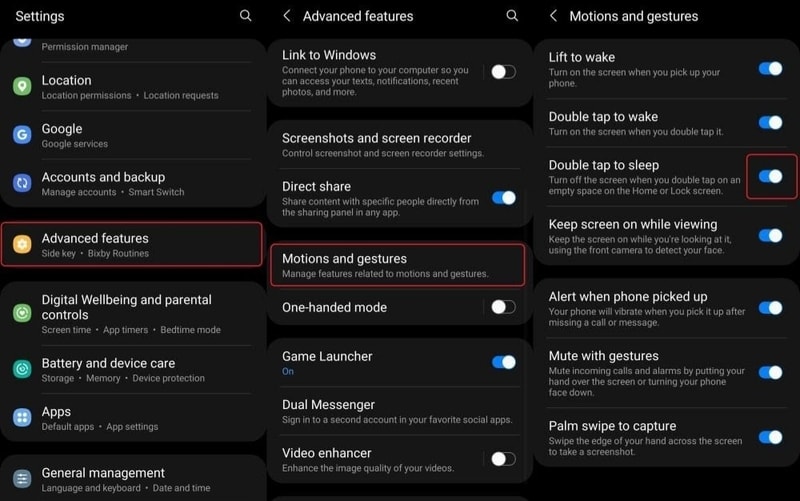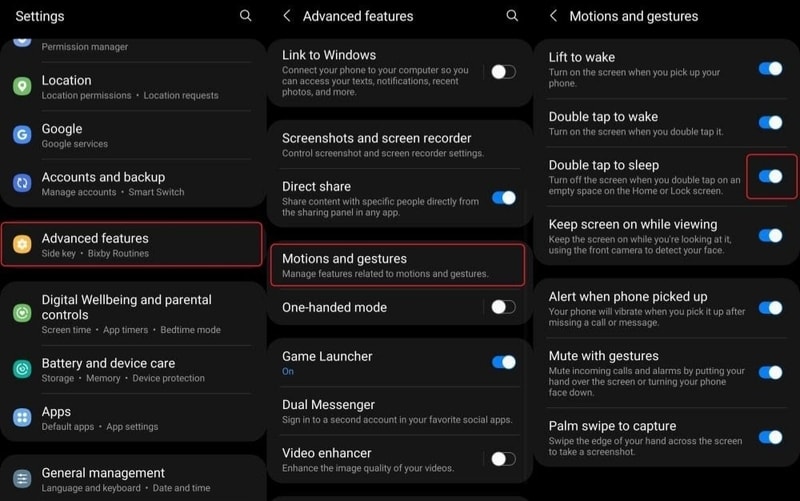 ---
Finding and switching on Double Tap To Sleep –
Go to the Settings of your phone
Enter Advanced features
Proceed to Motions and gestures
Toggle on the Double tap to sleep option
That's it. Now all you have to do is double tap anywhere on your screen and make your phone rest.