Signal is just like any other messaging apps out there. And more importantly, Signal does not bring anything new on board as compared to WhatsApp. But with WhatsApp updating its privacy policy has got Signal into the trend. In its support, Signal has also achieved higher positions in terms of end to end encryption.
Not just that, Signal also feels more refined and modern as compared to WhatsApp. One of the reasons being Signal is new to the market i.e., it was launched in 2018. Also, Signal is open source which means the source code is free to use and view in the public domain. Lastly, there are many other features with user privacy and the security of data in mind.
Now, talking about user privacy and stuff, it also important that the user has the right to interact with the contact. Like there should be an option to block any user or group from your account. To no one's surprise, in the Signal app you can block as well as unblock the users or group chats as per your wish and time. Here is the list of steps to do the same.
---
How to Block users in Signal:
First of all, open the signal and go to the contact or group chat that you want to block. Once you have selected, just click on the name of the user or group to get the expanded options. In this set of options, scroll to find an option to block. Now this message can be varied as Block this user and Block this group based on the contact you select.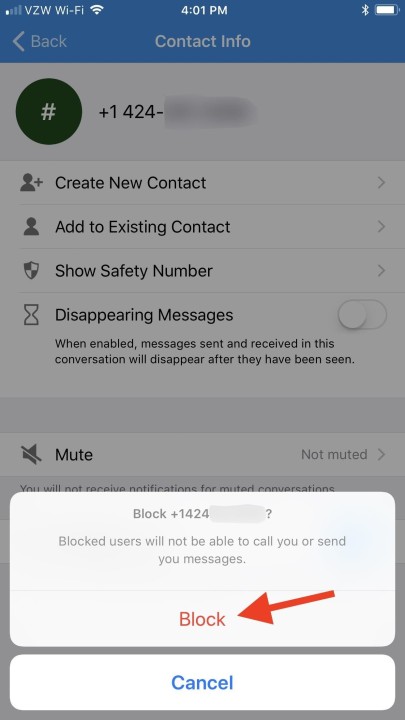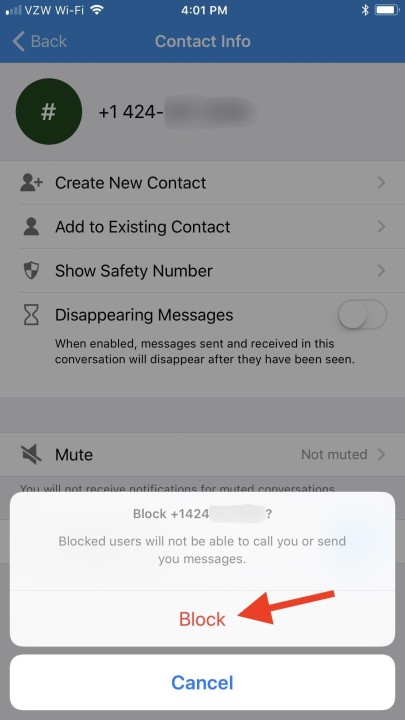 Finally, click on the confirm button followed with OK and that's it. With this, you no longer receive any sort of messages or files sent by that specific user or group. Not to mention, the Signal app will give you a pop up once again before blocking permanently. So, ensure the perfect name and proceed further.
Also, once you block any user or group chat then they will not able to notice that you have blocked them. In my view, this is good as even though they send messages or so, you do not have to worry. But the counterpart is when any other user does the same with your case then even you cannot figure it out.
How to Unblock users or groups: 
At times, it may be possible that you have blocked the user earlier but now you no longer want to. In that case, even unblocking any user is pretty simple. Just navigate to Settings -> Privacy -> Blocked contacts. Now select the contact you want to unblock and click on it. The same method works for groups as well.
---
Conclusion:
In short, blocking and unblocking is a feature that every messaging app should have. Otherwise, you may end up getting spam and misleading messages. So, I hope this article was helpful and you were able to block or unblock with ease. If yes, then do consider sharing this and also know about disappearing messages in Signal.