Signal has become the talk of the town ever since WhatsApp has updated its privacy policy. Not just Signal, even other WhatsApp alternatives such as Telegram,
Hike, have come into trend. Also, we can see the same in the number of downloads that these apps have got in the last couple of days.
In case you are not aware, WhatsApp has updated its privacy policy recently. As per this policy, the entire data will now be handed over to the parent company i.e., Facebook. And we all know how serious Facebook was in terms of users' data.
Even some sources say that we might see ads on WhatsApp as well. Because of all these reasons, users are making a switch to Signal, Telegram, etc.
Coming to Signal, it is an open-source cross-platform messaging app. Also, all the messages are protected with end-to-end encryption. With Signal, you can send messages, images, videos, and other files to either individual or group members.
Fun fact, Signal came into existence with the initial funding of $50 million from Acton, an ex-member of WhatsApp.
Now, as per a report from Slant, Signal is ranked 2nd while WhatsApp is placed at 57th in terms of end-to-end encryption. So, you get the idea and maybe even move to Signal over WhatsApp permanently. In that case, it is important to know about disappearing messages and also how to use them in Signal. On that note, here are a few steps with which you actually can.
---
What is 'Disappearing message' in Signal
First, let us take a moment and understand what are disappearing messages all about. As the name suggests, disappearing messages are a set of messages or chats that disappear after some time.
Now, you can set this timer as per your needs and requirements. In Signal, this ranges from 5 seconds to 1 week. These are helpful when you want to send any private details for the time being to any person.
Also, this mode or feature is not any break though or new as we have seen this in many apps such as Telegram, Instagram, even WhatsApp.
The only difference is that the naming is altered just to market their feature to be different and unique. So now, here are steps to enable these disappearing messages in Signal based on the operating system and devices.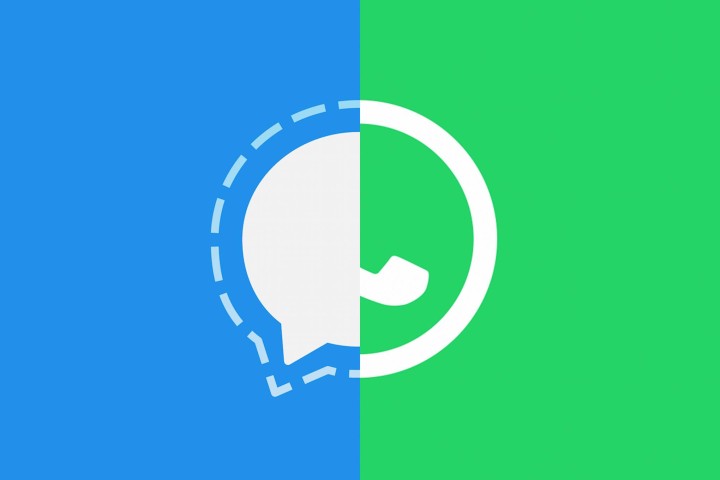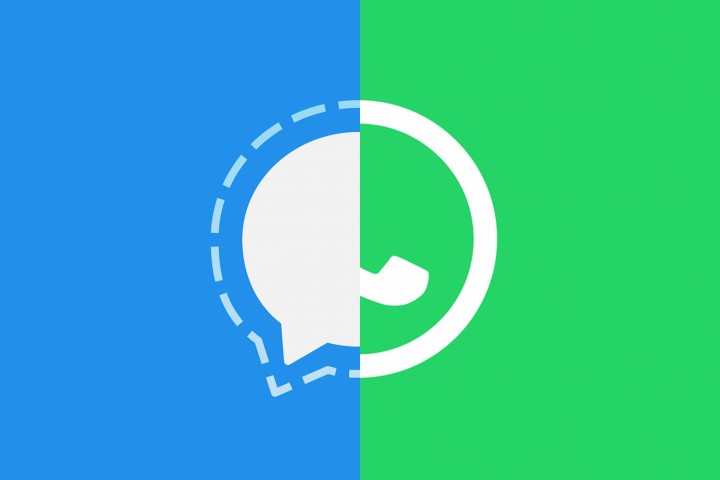 ---
How to use Signal Disappearing message on Android
Starting with the Android, just open the app and click on the contact you want to chat with or enable this feature. After that, tap on the contact name and click on the disappearing messages section. Last, just select the timer you wish the message to disappear and click on it. So, you will see a tiny stopwatch like timer beside the message. It will also show you the approximate time left with the dial of the clock.
In other cases, if you wish to change the timer of this disappearing message, then you can also it. Just click on the timer shown after you click on the contact. In this section, go to disappearing messages and select the new time. You can see a new notification shown for the changes made within the chat section of that contact.
Finally, if you want to opt-out of this feature and disable it completely, then there is a workaround for this one too. Just go to the same timer icon within the contact as mentioned above. But this time, instead of selecting the timer, just select off and click on OK. Similarly, you will get quick notification of this change in your chat.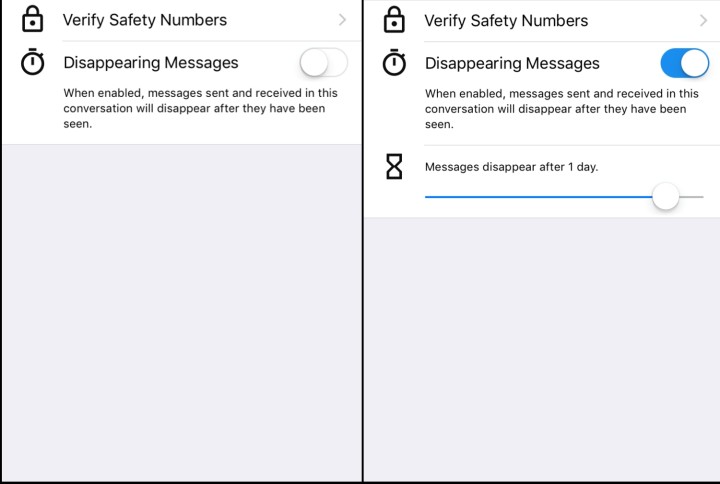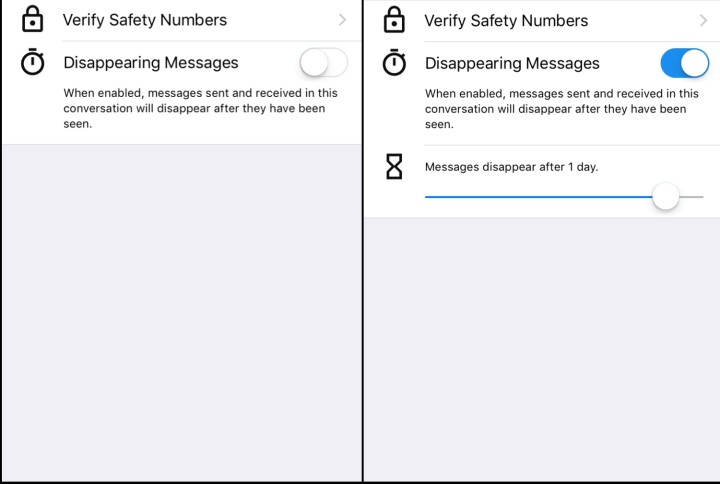 ---
How to use Signal Disappearing message on iOS
Next in iOS, the steps are more or less similar to that of Android, but the animations or interface is a little different. First, to set or enable disappearing messages in your iPhone, then just open the contact in the Signal app. After that, click on the disappearing messages toggle. Here you can see that the toggle will turn blue, which implies that it is enabled. At last, slide the timer ranging from 5 seconds to 1 week and click on OK.
Now if you wish to change the timer then just go to the same section within the contact chat. Over here, slide the timer again to the time you want to change, and then click OK. Also, you get the changes made in form of an alert within the chat. Not to mention, to remove this feature itself, just turn off the toggle in the chat section which you can ensure from the alert received.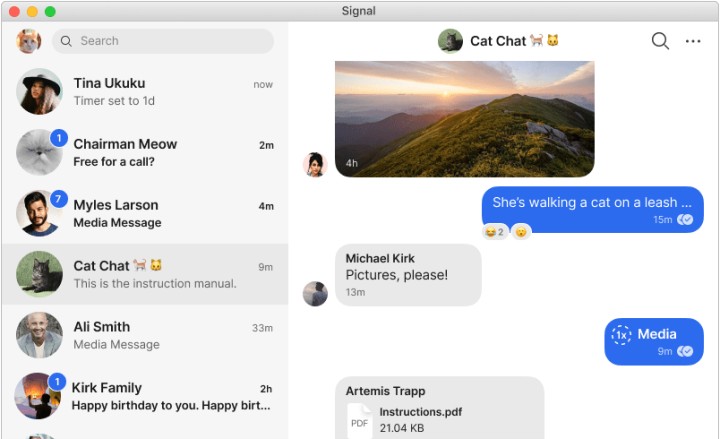 ---
How to use Signal Disappearing message on PC –
As mentioned earlier, Signal is a cross-platform messaging service. So it is highly possible that you also end up using Signal in desktop mode. Now, to enable the disappearing messages in desktop or web apps, here are the steps. To begin with, open the contact you want to enable this feature in the Signal app. In this contact, click on the three dots menu present at the top right corner. Finally, select the timer and click on OK.
Similarly, if you want to change the timer then just select the new timer in the same section and click OK. Also, to disable this all you need to do is select turn OFF in the disappearing messages and it should work. Not to mention, in every change made to this feature you will see a quick alert mentioned in the chat section itself.
Now that you have learned how to use this feature, here is a quick thing to mention. As disappearing messages are meant to be used both ways the power is also equal. This implies that either you or your friend with whom you are chatting have equal command on this. Either of you can enable or disable this feature at any given point of time. In both cases, you can ensure with the alert shown.
---
Conclusion: 
Long story short, Signal is for sure better in many aspects as compared to WhatsApp. But the only thing where WhatsApp takes the first place is its user base. Now, it is pretty interesting to see that if users actually switch to Signal or any equivalent. Till then consider sharing this useful guide with your friends and family. It may be really useful for those who are planning to make a switch.