Audiobooks are the new era of reading and following any ideology, content, etc. We can find these audiobooks in many forms. This can be any downloadable e-book or the dedicated app, website and more. But, no matter what the form of consumption is, readers find their own likeable content and go with it.
Now, this story works fine for English content as you get many apps for that. Some of the examples are Audible, Kindle, Google Play Books, etc. But it becomes little more difficult to get the same reach for Hindi audiobooks. It is not like there are any limited writers or creators and at the same time limited readers on other hand. The breakdown comes in the target audience.
This is because there is a set of niche readers who prefer Hindi audiobooks over other languages. In my view, it is not fair to let those Hindi readers down. And thankfully, we do get to see some great sources of Hindi audiobooks. So, let's get started with the list of best apps and websites for Hindi audiobooks.
---
Best Apps and Websites for Hindi Audiobooks: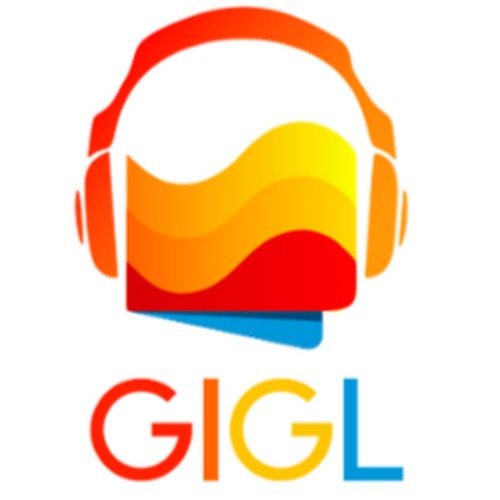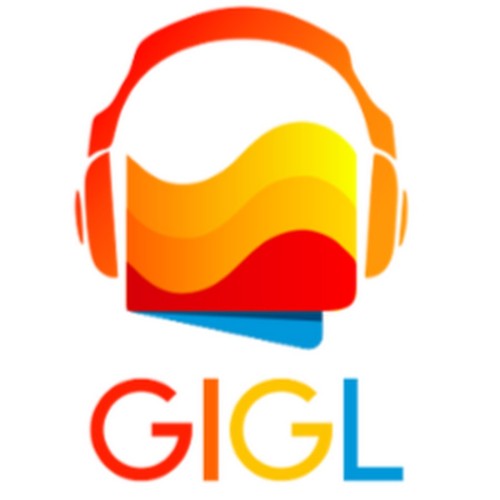 1. GIGL (Great Ideas and Great Life):
Starting the list with an app that truly stands to its name i.e., Great Ideas and Great Life. In case you do not know, GIGL started with their very own YouTube channel. Over there, they used to constantly post different forms of videos and content for viewers. And, due to the overwhelming response, the team received they decided to go on with a dedicated app.
So, coming to the app it makes the user experience even better than the channel. First of all, you do get Hindi audiobooks for sure. Along with that, the app also has E-books, Videos and other forms of content for the users. To enhance your overall interaction, GIGL app comes with different narrative styles, bookmarks, favourites, downloads, recommendations and more.
To make your search easier, the app has different categories which are properly divided based on authors, genres, publications and other such filters. Last but not the least, you get all of these for free. Completely free. No ads, no interruptive pop-ups and no subscription at all. For those who are wondering, GIGL is a completely made in India app. So, in my view, you can go for it.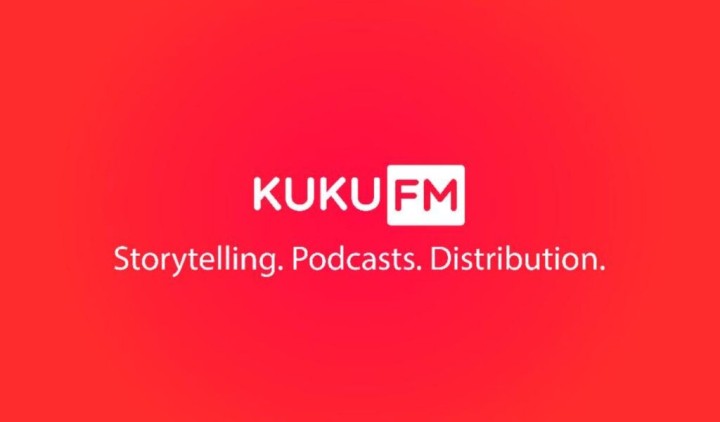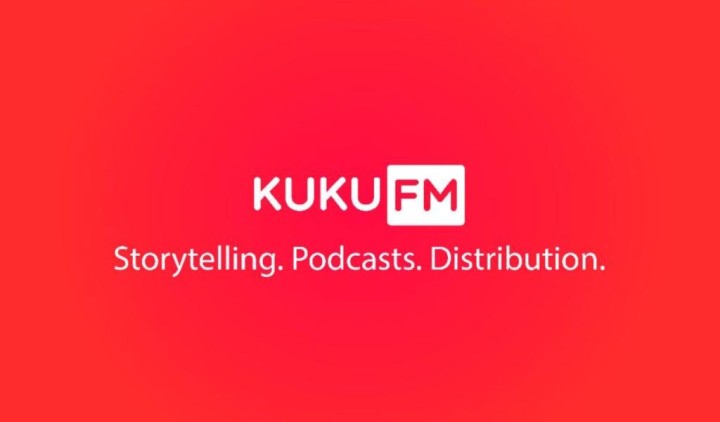 2. Kuku FM Hindi audiobooks:
At the first glance, this app might seem more like any radio broadcasting app rather than audiobooks one. But, in reality, Kuku FM is a lot more than just providing Hindi audiobooks. To start with, Kuku FM is not only limited to Hindi but also has a wide range of content in many regional languages. Some of these include Marathi, Telugu, Gujrathi, Bangla, etc.
Coming to the content, this app has a huge library of audiobooks, podcasts, talk shows, videos, stories and more. As per the official information, the library of Kuku FM goes beyond 2 lakhs. On top of that, new content is added to this large library every day. So, in this way, you will hardly run out of content to watch or read.
Now, this library is also spread across different genres such as inspirational, comedy, crime, thriller, spiritual, horror, and many more. Not just that, you can also stay on top of the current affairs with this app. And this app will turn out helpful for those who want to prepare for government exams such as UPSC, Banking, and more. All in all, a great all-rounder that definitely deserves a try.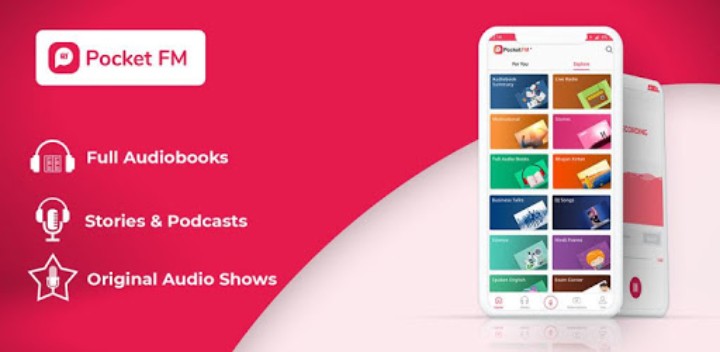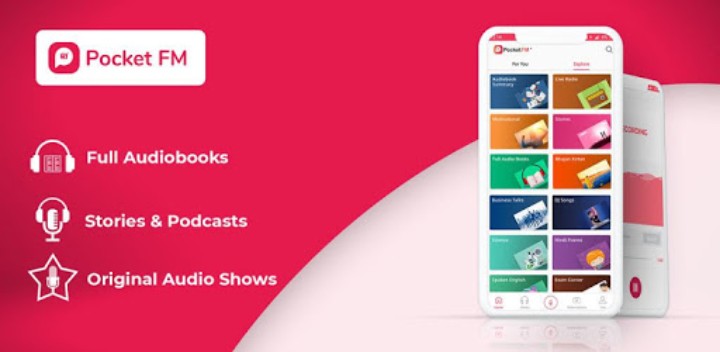 3. Pocket FM Hindi audiobooks:
There are many similarities in the name scheme of this one and above app. Now you might think that makes Pokcet FM different Kuku FM. So, the basic difference is between the target audience. Kuku FM was more towards the audiobooks, current affairs and more. On the other hand, Pocket FM is more focused towards the music lovers end and who want to hear stories.
This idea carries forward to the content as well. Like the library of stories comprises of romantic, thriller, drama and crime stories. Not only audiobooks you also get huge library of music, e-books, shows, movies, podcasts and more. In my view, among these top three, Pocket FM will attract more of modern and youth users.
This is because the catalogue is also young oriented. Lastly, Pocket FM also has English speaking course built into the app. Even though this is a small addition to the audiobooks app this will surely bring in some users. For those who would like to learn languages on a side note, they can find it really helpful.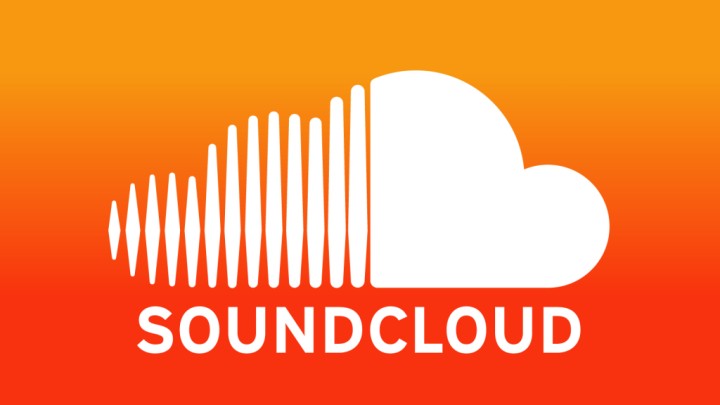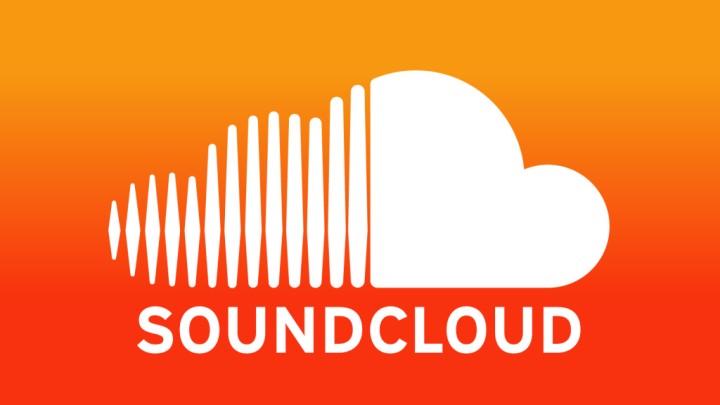 4. Hindi Audiobook on Soundcloud:
So far we have seen different apps in which we can read Hindi audiobooks and more. But this next one is more like a website and podcast. Hindi Audiobook is one of those free audiobooks available on Soundcloud. This audiobook is provided by S Ram Maaker from Sirisa.
On the context of genre and type, Hindi Audiobook carries an inspirational and motivational approach. Overall there are number of chapters and different episodes with each one focusing on various sub topics. Now, not everyone might like it at the very beginning but you can try on listening some days with few episodes in the series.
Also, this audiobook can surely work as a daily routine in your life. I mean spend few minutes or an hour daily and you can inculcate some positive negery in yourselves. Lastly, Soundcloud also has many other audiobooks and recordings that you can try on.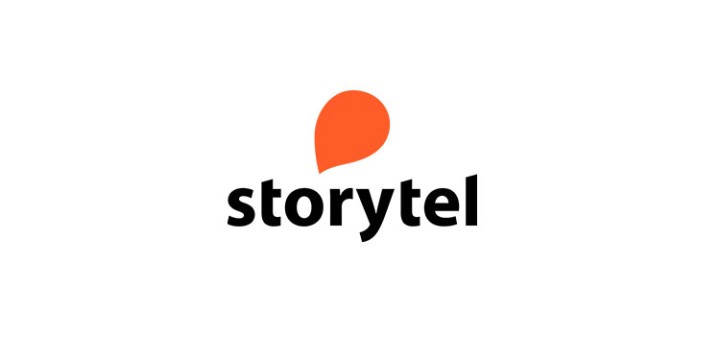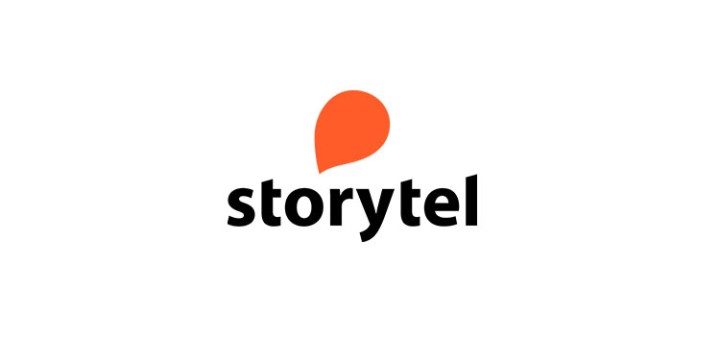 5. Storytel:
First things first, Storytel is not completely free unlike above mentioned websites and apps. But rather, Storytel has great library of Hindi audiobooks in which you can try and search for free content. Some of these library comes from legendary writers like Premchand and also young and latest inspiring content as well.
Even though you may get some audiobooks for free, you need to invest some time to search for the best ones. Just install the app on your Android or iOS device. And hear out for the samples of different genres and if possible search the free available options.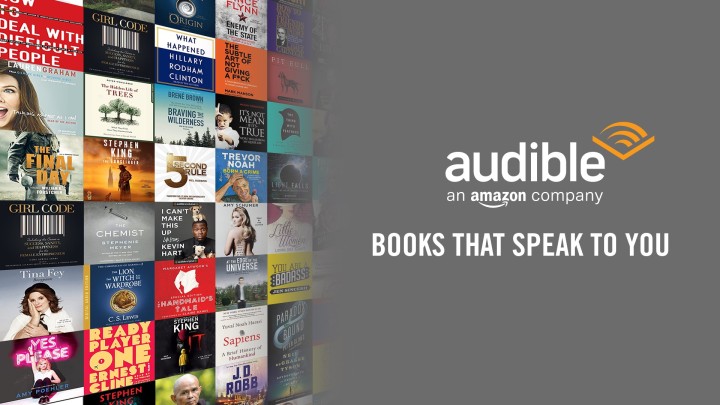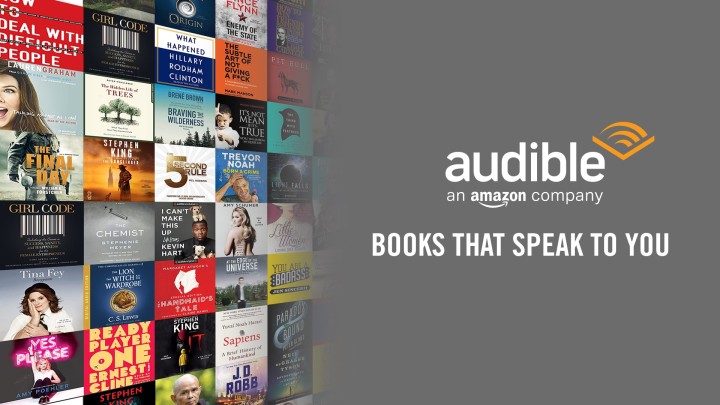 6. Audible:
On the note of audiobooks, Aubile is one of the most clicked name into everybody's minds. So, on the note of Hindi audiobooks it is no different. But that being said, Audible is not completely free and you need to invest some research and time to find the free options.
Finally, you can try on some of the titles on audible from different authors and genres available in the library. If the app turns out positively to your liking then you can also get the subscription for around 199 INR per month. In case you are giving any second thought, just go for it. It is really value for your every penny and pays off for it.
---
Conclusion:
In short, these apps and websites will be really helpful to find your set of Hindi audiobooks. On that note, if you want to get the best options then you definitely need to spend out some money. Also, in my personal view, audiobooks are way better than binge watching any series or videos. Either way, consider sharing this list of best apps and websites to your friends and family.