If you're wondering why Twitch isn't loading on the mobile, you've come to the right spot.
Twitch, a platform for live streaming that is extremely popular among gamers and content creators all over the world, has amassed an enormous amount of popularity.
Despite the fact that the software for iPhone and Android is, for the most part, optimized, we are still encountering problems. Users may occasionally experience instances where Twitch is unable to load on their mobile devices, regardless of whether they are using an iPhone or an Android phone, and for certain users, Twitch is also not working on Xbox.
The purpose of this article is to provide a complete approach to troubleshooting that will assist you in resolving the issue so that you may return to enjoying your preferred Twitch streams on your mobile device.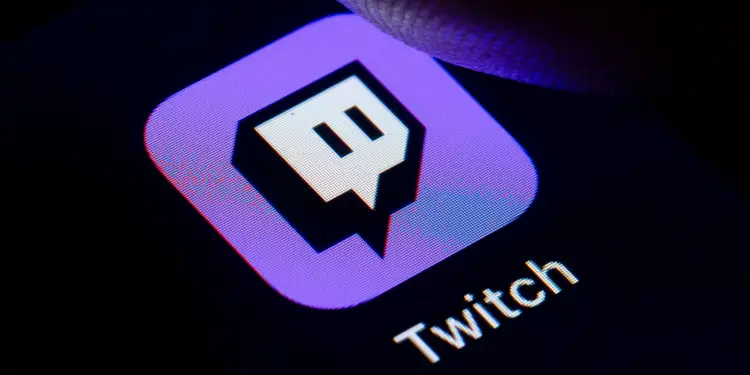 ---
Why won't Twitch load on my phone
Short answer: Your Twitch will not load on your phone because to a poor internet connection, Cache and Cookies difficulties, an outdated app or server, or device compatibility.
Reason 1 – Poor Internet Connection
A connection to the internet that is either unreliable or weak could be one of the key reasons why Twitch does not load on mobile devices. Because Twitch streams need a significant amount of bandwidth, the application may have trouble loading if your internet connection is poor or unreliable.
Reason 2 – Cache and data issues
The accumulation of cache and data is yet another potential cause for Twitch on mobile devices to fail to load. Cookies and cache are both types of temporary files that are saved on your device to speed up the process of loading pages. Nevertheless, as time passes, these files might collect, which may result in problems with the loading of the page.
Reason 3 – Outdated App
If the version of the Twitch app on your mobile device is out of date, the app might not load. Updates to mobile applications are frequently made available by their developers in order to address performance issues and correct problems.
Reason 4 – Server Issues
Twitch may fail to load on mobile devices if there are problems with the server. Since it serves so many users, Twitch must rely on a network of servers. Twitch may not load or operate correctly on mobile devices in the event of server issues like as maintenance, unavailability, or overload.
Reason 5 – Device Compatibility
Twitch may fail to load on mobile devices if the device is not compatible with the software required to run Twitch. To function without glitches on mobile devices, the Twitch client necessitates a certain degree of both hardware and software requirements.
It is possible that Twitch will not load on your device or will not function correctly if your device's hardware or software does not fulfil the minimal requirements.
---
Fix: Twitch not loading on mobile (Android & iPhone)
Method 1 – Check the internet connection
If you are using a mobile device and Twitch is not loading for you, it is possible that your internet connection is unreliable or weak. Because Twitch streams need a significant amount of bandwidth, the application may have trouble loading if your internet connection is poor or unreliable.
Either a mobile internet connection that is reliable or a Wi-Fi connection that has a signal strength that is sufficient will do.If you are having problems with one network, you should try switching to another network to check if the problem still occurs when using that network. You may, for instance, go from utilizing Wi-Fi to using your mobile data plan, or vice versa.
You can determine the speed of your internet connection as well as its reliability by using a reputable application or website that tests speeds.
---
Method 2 – Restart the app
Restarting the app can sometimes help fix the problem of Twitch not loading on a mobile device. To force the Twitch app to reload on your mobile device, follow these steps:
Step 1– First, the Twitch app should be closed.
Step 2– Remove the Twitch app from view by swiping up from the bottom of the screen (iPhone) or by tapping the Recent Apps icon (Android).
Step 3– Swipe up to close the Twitch app.
Step 4- Launch Twitch once more.
---
Method 3 – Disable VPN
It's possible that using a Virtual Private Network (VPN) on your mobile device will prevent Twitch from loading correctly. If you use one of these, stop using it.
Using a virtual private network (VPN) can occasionally cause problems with the app's connection to the Twitch servers, which will prevent the app from loading. If you are having problems using Twitch while connected to a VPN, you should disconnect from the VPN and try again.
---
Method 4 – Check the servers
There may be server issues on the platform if you are having trouble loading Twitch on your mobile device. whether you're having trouble getting on Twitch, you may see whether there are any known issues by checking the Twitch Server Status.
DownDetector is a website that provides real-time information, reports, an outage map, and facts about the previous 24 hours on the status of Twitch servers. In the event of maintenance downtime
If Twitch's servers are down, your only option is to wait for the company to fix the problem.
---
Method 5 – Cellular Data should be turned on.
In iOS and Android, you can disable mobile data for individual apps. Therefore, double-check that mobile data connectivity for Twitch has not been turned off.
For iOS
Step 1- Open up the Settings app.
Step 2- To access Twitch, go to Settings > Cellular Data > Twitch. If you haven't already, enable Twitch by clicking the switch.
For Android
Step 1- To access the Twitch app's data, simply press and hold the icon and select info.
Step 2- Select Data Usage.
Step 3- Check that the 'Disable mobile data' switch is not on.
---
Method 6 – Restart the device
It is common knowledge that restarting your mobile device can cure a wide variety of software-related problems, some of which may be preventing applications like Twitch from operating as intended.
If you restart your mobile device, you will eliminate any temporary issues that may have been preventing Twitch from loading correctly and also refresh the system processes that run on your device.
The power button can be found on the side or the top of the mobile device on the vast majority of mobile devices. You can access the menu by depressing and holding the power button until it shows on the screen.
It is possible that the menu will offer either "Restart" or "Reboot" as an option. To continue, select the option that corresponds to the device you are using.
---
Method 7 – Update the app
If you are having trouble launching Twitch on your mobile device, it is likely that you are using an older version of the Twitch software. If this is the case, you might consider updating it. It's possible that updating the programme to the most recent version would help resolve the issue.
The following steps will guide you through updating the Twitch app on your mobile device:
Step 1- Simply navigate to the "App Store" or "Google Play Store" icon that is located on the home screen of your device.
Step 2- Find the Twitch app by using the search function on your device.
Step 3- You will notice a "Update" button next to the Twitch app whenever a new version is accessible for download. Simply clicking the "Update" button will begin the process of downloading and installing the most recent version of the application.
---
Method 8 – Clear app cache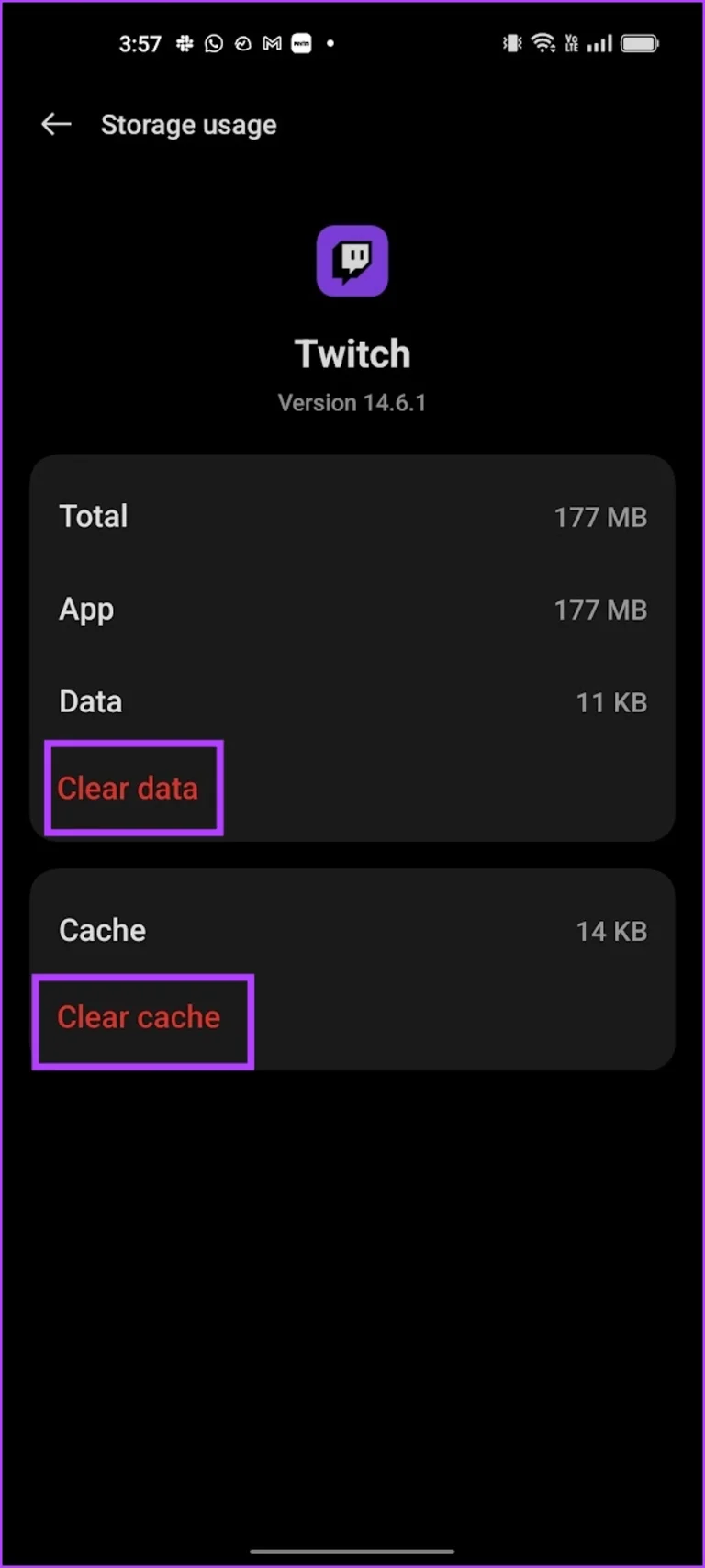 If you are having trouble loading Twitch on your mobile device, it is possible that the cache within the app is corrupted.
If this is the case, please contact the developer of the app. Sometimes deleting the app's cache will help fix the problem you're having.
Following are the steps that need to be taken in order to delete the cache for the Twitch app on your mobile device:
Step 1- Press and hold the Twitch app icon, then tap the information icon.
Step 2– Click the icon labeled Storage use.
Step 3– Select Clear data and Clear cache from the menu.
---
Method 9 – Alter Twitch Stream Quality
Stream quality may be too high for your mobile device or internet connection to manage if you're having trouble with Twitch not loading on your mobile device.
The problem may be resolved by switching to a lower stream quality.
Changing the Twitch stream quality on your mobile device can be done as follows:
Step 1– To begin, launch the Twitch app.
Step 2- Second, select the stream you wish to watch.
Step 3- The settings can be viewed by clicking the stream picture.
Step 4- Afterward, select the gear icon.
Step 5- Choose the desired stream quality now by clicking on the quality options item.
Step 6- Finally, all that's left to do is hit the "Apply" button at the bottom.
---
Method 10 – Set Your Device's Time and Date to Automatic
Incorrect time and date settings on a mobile device might interfere with the proper operation of several apps, including Twitch.
Correctly setting the date and time on your mobile device is crucial for staying in sync with online services like Twitch.
Step 1- Select General from the iPhone's settings menu.
Step 2– Launch the application Date & Time and switch the setting to Automatic by toggling the ON button.
---
Method 11 – Reinstall the app
It's conceivable that the Twitch app itself is corrupted or unresponsive if other troubleshooting steps have been exhausted and you're still unable to get it to load on your mobile device.
Sometimes, uninstalling and reinstalling the Twitch app will resolve the problem.
For Android
Step 1- Tap and hold the app button for Twitch on the home screen.
Step 2– To uninstall an app, go to its menu and then tap the "App Info" and "Uninstall" buttons.
Step 3– After that Access the Google Play Store and look for the Twitch app there.
Step 4– Reinstall the program and sign in with the same credentials you used before.
For iOS
Step 1– From the app drawer, hold down the Twitch symbol for a few seconds.
Step 2– Click the Remove button, then choose Delete App.
Step 3- Then you can confirm by tapping Delete.
Step 4- Visit the App Store, then tap the search symbol and type "Twitch" into the box.
Step 5- In order to install, click the GET button.
Step 6- After the app has been installed, select Open and then Log In.
---
Method 12 – Reboot the router
It's not uncommon for network devices like routers and modems to experience brief malfunctions. If your router or modem is acting up, you can try rebooting it by unplugging it, waiting a few seconds, and then plugging it back in.
Restarting your network connection may fix any short-term problems you're experiencing.
---
Method 12 – Contact support
If the problem remains after you've tried all of the troubleshooting procedures, contact Twitch support for further assistance.
---
SEE ALSO:
---
Final Words
When you're ready to catch up on your favorite content and are having trouble launching Twitch on your Android or iPhone smartphone, it might be annoying.
You should be able to resolve the majority of difficulties by following the troubleshooting procedures listed in this manual and using Twitch without any loading issues.
Technical writer and avid fan of cutting-edge gadgetry, Abhishek has authored works on the subject of Android & iOS. He's a talented writer who can make almost any topic interesting while helping his viewers with tech-related guides is his passion. In his spare time, he goes camping and hiking adventures.