In today's article, we will discuss iPhone not connecting to Apple TV. Apple devices have always held the reputation of being advanced technology. And their devices prioritize the safety of their user's data.
Even with their global acceptance, Apple products are not always problem-free. Several glitches come up occasionally. We are here to discuss an inconvenience that Apple TV and iPhone users face while they utilize their services.
Considering the iOS devices, they are fast, reliable, and easy to use. But they differ tremendously from Android devices. So if a user wishes to make a valuable conclusion regarding what to choose, they would have a convincing description of the two and a broader analysis.
Now let us get to the topic at hand. If you possess an Apple TV and find that your iPhone is not securing a connection with it, you have come to the right place for a quick solution. Keep reading to learn more.
---
Why is my iPhone not connecting to Apple TV?
It is definitely frustrating to find that you are unable to connect your iPhone to your Apple TV. So the first thing you would want to know is the cause of this glitch. The first reason is obviously related to your network connection.
Not just that you require a strong Wi-Fi connection, you should also make sure both the TV and your iPhone are connected to the same router.
Another possible reason is pending updates. Make sure to double-check these factors before deciding on other actions.
Here we have compiled some hacks to quickly recover the connection between your Apple TV and iPhone. Keep reading to find out. Hope it helps.
---
How to fix iPhone not connecting to Apple TV?
Here is how you can normally pair your Apple TV and iPhone;
Turn on your Apple TV and press the home button on your remote.
Next select 'Settings.
Scroll towards 'remotes and devices'.
Then select 'remote'. Bring your iPhone close to your Apple TV to obtain the 'pair Apple TV' message.
Select 'pair'. This will generate a code on your TV. When prompted, provide the code on your iPhone.
The connection is secure.
If there is an issue, it does not require any complicated repairs provided you have cross-checked the methods given below. Try these simple hacks to fix the issue with your Apple TV and iPhone.
If the issue persists, we recommend consulting an expert's advice.
---
1. Check Wi-Fi connection.
The key factor that causes such a glitch would be the connection. Make sure your connection is secure.
Also, check whether both your Apple TV and your iPhone are under the same Wi-Fi network. It might happen that your iPhone is connected to its mobile data.
Once you made sure of this, try pairing your Apple TV with your iPhone once again. Hope this helps.
---
2. Are your Apple devices updated?
If your Apple TV does not secure its connection with iPhone, then you should check whether both these devices are updated to the latest versions. Any pending updates will restrict such functions of your devices.
Although your Apple TV updates automatically by default, you can still look for pending updates in the event of a bug.
Here is how you can check for available updates;
Turn on your Apple TV and open the 'setting'.
Now select 'System'.
Navigate towards 'Software updates'.
Select 'Update software'.
The system will display updates if any are available.
If there are pending updates, click on 'download and install'.
The process will automatically take place. Do not turn off your TV during this.
---
3. Check whether Bluetooth is enabled.
Double-check whether you have enabled your Bluetooth in order to make the pairing process happen.
---
4. Try a restart your TV to fix iPhone not connecting to Apple TV.
If none of the above methods solve the issue, then try a reboot for your Apple TV. Here is how you can go about this method;
First, press and hold the menu button on your remote. You will notice that the Apple TV status light starts to blink.
Now unplug the TV from the power slot.
After 5 seconds plug the wire back into the power outlet.
Turn on the TV.
Go to settings and then click on 'System'.
Now click on 'restart'. This will successfully restart your TV.
---
5. Restart your iPhone.
A quick reboot to your iPhone is another effective method you must try in this situation. Restart your iPhone and try the connection once again. If it does not work, follow up with the next hack.
---
6. Reboot your router.
Your router might be the problem for your Apple TV not connecting to your iPhone. Make sure to reboot your router and secure the connections once again. Also, try to place the router close to the Apple TV in order to get accurate signals. Hope this helps.
---
SEE ALSO:  Fix: Apple TV Siri remote not working.
---
Frequently Asked Questions.
Q1. How do I fix Apple TV not connecting?
There are several ways to fix this issue. The first method would be checking your Wi-Fi connections. Make sure both your TV and iPhone are connected to the same router.
If the issue persists, try rebooting both your devices and your router, one of them could be the cause of this glitch. You may also check for pending updates and also check if you have enabled your Bluetooth as this is needed for the pairing process.
Refer to the above article for more details on the steps. Hope it helps resolve the issue.
---
Q2. How do I pair my iPhone with Apple TV?
In order to pair your iPhone with Apple TV, you will need to make sure that both the devices are connected to the same Wi-Fi network. Also enable Bluetooth on your iPhone to progress with pairing.
We have provided the steps to follow in order to pair the two devices in the above article.
---
Q3. Can I connect my iPhone to Apple TV?
Yes, you can definitely pair your iPhone to Apple TV. The above article explains the method to follow. Hope it helps.
---
Conclusion.
This article explains some simple techniques to follow in the event of the iPhone not connecting to Apple TV. We have compiled effective steps that would definitely fix the problem. Hope it helps.
---
Further Reading:
[7 Ways] Fix Apple TV video not available
Why should I pay for movies on Apple TV when I have a Subscription?
Why is there no App Store on my Apple TV?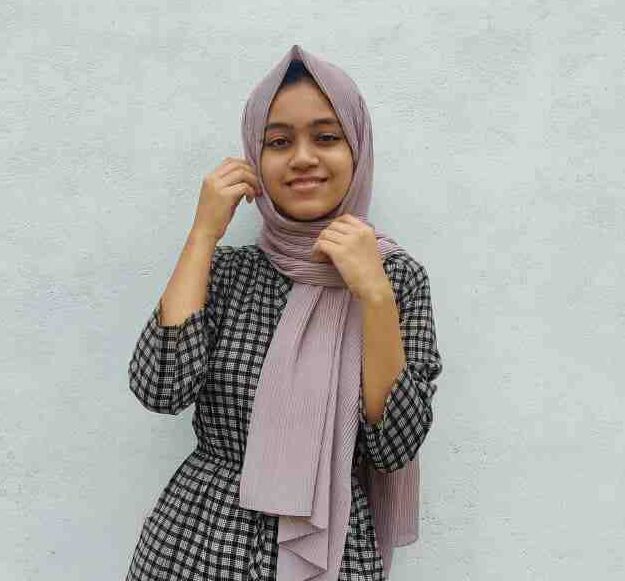 Dilha is a writer who loves composing poems and going into deep research on all kinds of tech stuff that they don't teach in school.
anything that marks the extraordinary part of this generation excites her. she is currently persuing her degree in genetic engineering. here at Android Nature, she is assigned with various cool topics and is responsible for sharing cool insight and updates on the same.