If your Facebook dating not working on your iPhone you have landed on the right page.
Here, we have provided the reasons why it may happen and how to fix it.
In recent years, dating apps have been increasingly popular among singles, and numerous services have claimed a rise in the number of downloads and users as a result of the current epidemic.
Did you know Facebook has its own dating app? Facebook has developed its own dating application, and it has seen a lot of success among its user base.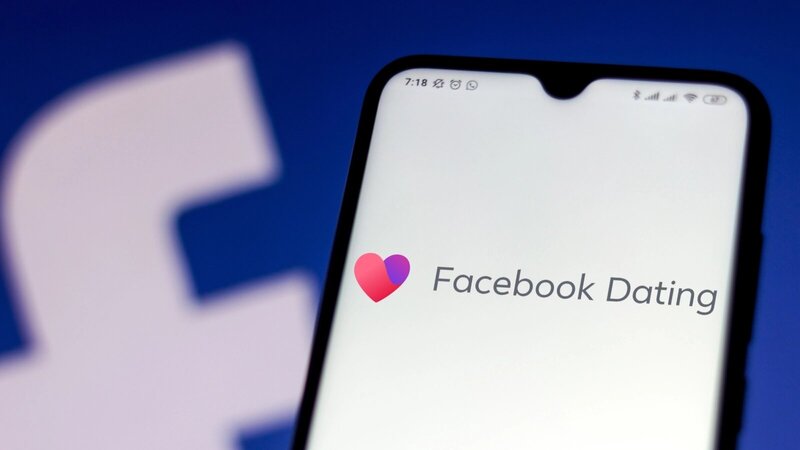 You'll be able to utilize the site to find people who have the same interests as you do and then make comments on their profiles. Facebook users may create a profile by searching for "Facebook dating" in their account's search bar.
Those individuals who have been utilizing the dating application have likewise stated that Facebook Dating is not Working on iPhones. In light of this, the purpose of this post is to provide an explanation of how to resolve the problem where Facebook dating does not function properly on an iPhone.
---
Why is Facebook Dating not working on my iPhone?
Short answer: Facebook dating doesn't work on your iPhone because the app is old, you made a new account, your internet connection is bad, you are underage, or Facebook dating isn't available in your location.
Facebook has evolved into something far more than an ordinary social networking platform. It has developed into a platform that is always expanding and diversifying, and it now offers a variety of communication and connecting options.
You may purchase and sell things through the Facebook Marketplace, which is available to everyone. You are even able to publish ads on the site for houses that are available for rent or sale.
Facebook's platform has undergone significant expansions, one of which is the addition of Facebook Dating.
The fact that the dating app isn't working properly for certain iPhone users might be attributable to a few different factors.
Fixing the problem, regardless of whether it was caused by a bug or something else, shouldn't be too challenging. You will be able to get to the bottom of why anything like this may be happening if you follow this instruction.
Reason 1 – Under age
Facebook restricts access to its dating feature to people who are at least 18 years old. As a result, if you haven't reached the age of 18 yet, you won't be allowed to create an account on Facebook Dating.
Reason 2 – Poor internet
If you're having issues with Facebook's dating function on your iPhone and don't think it's because of your device, it may be your internet connection.
Reason 3 – New account
If you didn't experience a temporary ban on your account, it's possible that you deleted Facebook Dating in the past and have only recently returned to the platform.
But regardless of the reason, deleting your profile will result in a seven-day suspension. As a result, you will be required to wait seven days before having access to the Facebook Dating service once more.
Reason 4 – Geographically restricted
If you are unable to activate Facebook Dating at all, then this is almost certainly the problem. After all, people in other countries can't use the dating feature on Facebook. As a result, you will be required to hold off until Facebook rolls out the feature in your location.
Reason 5 – Outdated app
If your iPhone is running an old version of the Facebook Dating feature, you won't be able to access the most recent features of this platform. This is because this platform is constantly being updated. In addition to that, it could cause errors to be shown.
---
How to fix Facebook dating not working on iPhone
In light of the fact that you now have an understanding as to what can be causing the iPhone version of Facebook Dating to malfunction, the following remedies are ones that you should be aware of:
Method 1 – Restart the device
The most typical solution to eliminate any bug or issue that cannot be found is to simply restart the device in concern. If you are having trouble opening the Facebook Dating function, you may also apply this workaround to the problem.
---
Method 2 – Check Wi-Fi Network
Check your network settings if you are still unable to access Facebook Dating despite the fact that the website itself is operational. It's possible that you're experiencing trouble connecting to the Wi-Fi network. It's also possible that there's a problem with your router.
There are a few different things that may be done to check on the status of this issue.
Step 1– Switch off your router, wait five minutes, and then turn it back on again.
Step 2– Turn on airplane mode for 5 seconds, then switch it off.
Step 3– If you are using Wi-Fi, you should try utilizing your mobile data.
Don't hesitate to get in touch with your Internet Service Provider if none of this work.
---
Method 3 – Update Facebook
It's also possible that using an older version of the program is the cause of Facebook Dating not being shown on your device. Make sure that your program has all of the necessary bug patches, and then upgrade it to get the latest version.
Launch the App Store to get the latest Facebook update (iOS). Next, in the search field, type "Facebook," and then choose the appropriate application.
The presence of a button labeled "Update" on this page will indicate whether or not there is a new version available for download. If you do not wish to update Facebook by hand, an alternative is available in the form of the option to enable automatic updates for your device.
At the conclusion of this procedure, Facebook should be updated regardless of the option that you select. If you are still having issues with Facebook Dating not appearing, then on to the next tip.
---
Method 4 – Toggle location services on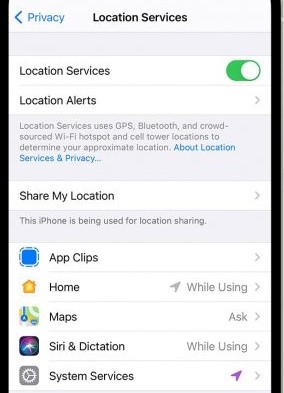 online dating via Facebook not functioning properly on an iPhone might potentially be due to an issue with the location services. In case you weren't aware of it already, activating your location services is necessary for the use of the feature.
This is due to the fact that Facebook makes use of location information in order to offer possible matches. To change the setting, you need to follow the instructions that are provided below.
On iOS:
Step 1– Open the Settings app from the dashboard of your iOS app.
Step 2– Navigate to Facebook and then select Location from the menu.
Step 3- To activate location services, select either Always Allow or While Using from the drop-down menu.
After that, check to see whether the Facebook Dating option is still missing from your profile.
---
Method 5 – Enable notifications from Facebook
online dating via Facebook It's possible that you have notifications turned off on your iPhone, which would explain why your notifications panel isn't working.
If you have never received any alerts from the service, despite the fact that you are able to access it within the app, this is probably the problem. In order to activate alerts, please refer to the following instructions:
On iOS:
Step 1- Start the Settings application on your Apple device.
Step 2– Locate Facebook among the list of available applications.
Step 3- After that, select the Notifications option.
Step 4- Activate the Allow Notifications setting by toggling the switch
---
Method 6 – Clear cache
iPhone users who are having trouble accessing Facebook Dating can resolve the issue by emptying the app's cache.
Applications can get corrupted when there is an excessive amount of cache, which can then lead to errors and performance concerns. It won't hurt anything to delete them, and it might provide your app with a performance boost.
iPhone users who are having trouble accessing Facebook Dating can resolve the issue by emptying the app's cache. Applications can get corrupted when there is an excessive amount of cache, which can then lead to errors and performance concerns. It won't hurt anything to delete them, and it might provide your app with a performance boost.
For iOS:
Step 1– Visit the Settings menu.
Step 2– Select the General tab.
Step 3– Select iPhone Storage from the menu.
Step 4– You'll get a comprehensive list of all the apps that are currently installed on your phone here. Tap the Offload App button after clicking on the Facebook app.
Step 5- You will receive a notification alerting you that the application will be removed; nevertheless, all of its associated documents and data will continue to be accessible. Tap the Offload App button.
---
Method 7 – Contact the support team
If you have tried everything else and nothing has worked, you may approach Facebook's customer support department for help finding a solution.
They ought to be able to fix the bug that prevents Facebook Dating from functioning properly on iPhones. Simply navigate to the support area on Facebook and report the specific issues you are encountering there.
---
SEE ALSO: Facebook dating keeps crashing : 11 Ways to Fix
---
Final Words
Are you experiencing problems, such as Facebook Dating being inaccessible on your iPhone? There is no need for concern because this article has compiled a variety of useful remedies that may be applied immediately to solve your problem.
In this post, in an effort to make your life as simple and stress-free as possible, we have provided you with genuine and useful answers, as well as detailed instructions.
---
Further Reading:
What does taking a break on Facebook dating mean
Can Your Friends See You On Facebook Dating (No)
If you X someone on Facebook dating, can they still like you
Technical writer and avid fan of cutting-edge gadgetry, Abhishek has authored works on the subject of Android & iOS. He's a talented writer who can make almost any topic interesting while helping his viewers with tech-related guides is his passion. In his spare time, he goes camping and hiking adventures.