ESPN is undoubtedly the best streaming app for sports lovers and anyone who craves exclusive content. Today we are going to discuss methods to fix ESPN app Chromecast not working or not casting. Such a great app that provides instant news highlights, cool and relevant statistics of important events, is definitely a must to have.
However, they are not free from various kinds of technical blocks while you enjoy their features. Read on to know more about resolving these blocks.
---
Why is ESPN app Chromecast not working or not casting?
ESPN app gives you the best experience in live-streamed content. And having the feature for casting makes it much more exciting to use. But, under unfortunate circumstances, you will probably find the app not casting.
Short Answer: ESPN Chromecast is not working because of the poor internet connection, issues with the device you are casting to, or hardware or software-related problem with Chromecast.
---
Fix: ESPN Chromecast Not Working
1. Re-launch the app
ESPN app users have reported similar glitches occasionally and so we have jotted down a common method to approach this fault in the application. When the app fails to cast the contents, usually it is advised to go ahead and uninstall the app. After that download it once again. This is an effective way to clear off any bug that may have caused the issue first-hand.
Check whether you are able to cast your ESPN app onto your TV. Any long-term glitch with the ESPN app should have been cleared off by this method. However, if you find any other pressing issues with this application, keep reading the following methods.
---
2. Check whether the cast icon appears
Sometimes, even after following the initial setup of the ESPN application and all other proceeding actions, you might get stuck on the next step. It might seem like the casting was not initiated. So all you have to do is look for the casting symbol on the top of your casting device screen.
If there is no icon of that sort visible to you, then it indicates some error that might have peeped in while you went ahead with the application setup.
If you got the initial steps right, then the casting symbol will appear on the screen and all you have to do is click on it to get the list of available casting devices. Find your device and this will begin the casting of the content on your TV. If the issue still persists, move on to the next method to fix ESPN app Chromecast not working.
---
3. Check ESPN servers
If you aren't able to stream ESPN with Chromecast, the problem might not be just from your end.
It can be that the servers of ESPN are having issues or are down completely.
That being said, we would suggest visiting the downdetector page for ESPN.
Here, check whether the ESPN servers are down or working fine.
If the servers are having issues, you would like to cast ESPN after some time.
---
4. Reboot the device
Most often, your devices might experience a lag in their activities in spite of strong connectivity. This situation demands an effective reboot that will help clear out any powder residue that persists and causes system drag. Even if you have tried the first method of relaunching the ESPN app, it would not be effective if the system itself is relatively slow to process.
So here is how you should go about this method to tackle the issue of ESPN app Chromecast not working;
Restart your casting device.
Then restart your TV.
Now launch the ESPN application and try casting your device.
Rebooting your devices clears away persisting adversities. Now you can enjoy live streaming without interference. If the issue doesn't leave by this step, we still have some more tricks left to try.
---
5. Update your device
If the issue is not with the power supply, the connectivity, or persisting bugs, then you should now focus on the software technicalities of your device. The existence of some pending updates might weigh down the smooth casting of your device. So it is important to keep up with regular updates and make sure that your device harbors the latest version of the firmware.
Check with your device service center for information regarding available firmware updates. And make sure they are updated smoothly under steady network connectivity.
---
6. Power cycle your device
Power cycle your TV to remove any sort of cache or overloaded data. Anything that loads up the system can decrease its smooth functioning. Here is how you can power cycle your TV;
Firstly, remove all power supplies from your TV and turn it off.
Now, wait for about 60 seconds after which you need to press and hold the power button for about 20 seconds.
Connect the wires back to the power source and turn on your TV.
Press the power button and hold it until the screen lights up.
You can refer to any guide over the internet on how to effectively power cycle your TV, as sometimes the methods might vary for different brands.
Once this is done, try to run the ESPN application and check whether Chromecast works or not. Hope this method helps.
---
7. Turn off the VPN connection
A VPN (Virtual Private Network) changes your IP address and hides your identity. It is also used to stream content that is available in a different region.
In case you are using a VPN to stream ESPN and you are having trouble, try turning off the VPN and check whether it works now or not.
---
SEE ALSO: How to fix Chromecast source not supported
---
Frequently Asked Questions
Q1. Why can't I cast ESPN Plus to my TV
ESPN app might sometimes not perform the casting function. This is mostly caused due to poor Wi-Fi signals or it could also be because you have not connected the casting device and your Chromecast to the same network connection. Either way, the issue of the ESPN app Chromecast not working can be best resolved using the methods explained in detail in the above article. Hope it helps.
---
Q2. How to fix ESPN app Chromecast not casting
There are several ways to fix ESPN app Chromecast not working. Try to relaunch the application and check Chromecast. Also try to reboot your devices, which include the Chromecast and the casting device. You could also look for pending updates as these might mess with the functioning of the application.
Refer to the above article to understand the solutions better.
---
Conclusion
This article discussed methods to fix ESPN app Chromecast not working. Various possible solutions are briefly explained. Hope it helps you resolve the problem.
---
Further Reading:
(7 Ways) Fix ESPN App Keeps Buffering 
Why Is ESPN Stream So Bad? [6 Ways To Fix]
Can You Watch Live Sports On ESPN Plus?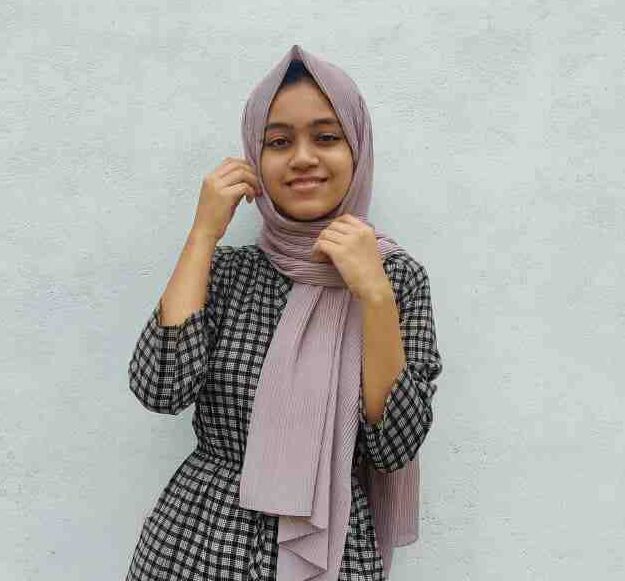 Dilha is a writer who loves composing poems and going into deep research on all kinds of tech stuff that they don't teach in school.
anything that marks the extraordinary part of this generation excites her. she is currently persuing her degree in genetic engineering. here at Android Nature, she is assigned with various cool topics and is responsible for sharing cool insight and updates on the same.