Is your Facebook News icon missing?
Can't seem to find your Facebook news icon?
You've landed at the right place!
There is a Facebook News section in the smartphone app. It appears as a bookmark on mobile devices within the "More" section of the menu that has three dots.
In recent years, Facebook has added a News section to its mobile app, giving users the best of both worlds. Its news feed is a dedicated location for users to find national and local news stories.
Thanks to Facebook's new News feature, users may choose what they see and how often they see it.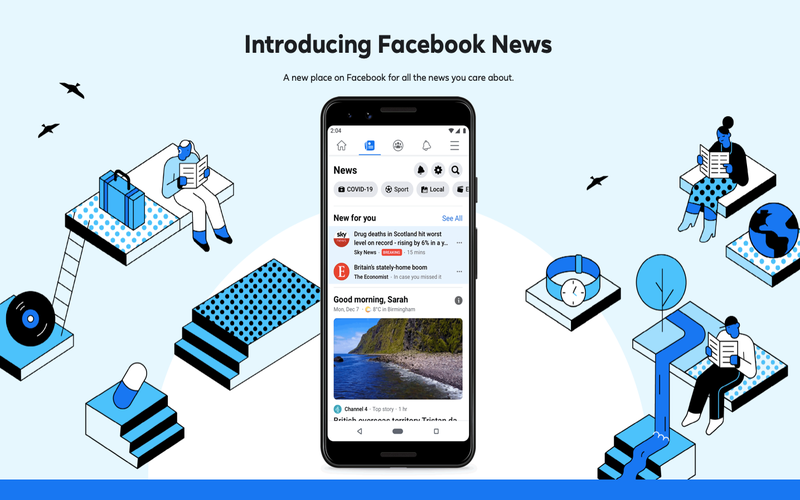 We've developed this guide to assist you to figure out why this is occurring and what you can do about it so you can get back to reading Facebook's News again.
In addition to being one of the most widely used social networking programs, Facebook's News section is also a fan favourite. Fans will be pleased to see that the Facebook app includes a dedicated News button and tab.
Although this function is available to the vast majority of Facebook users, there are still those who do not have access to it or have glitches from time to time.
Why is my Facebook News icon missing?
Short answer: There are several potential causes if you've checked the Facebook app and the News symbol isn't present. It's possible the feature has been disabled by Facebook or that you're experiencing a technical glitch. There's also the chance that your Facebook app is corrupted and has to be reloaded.
Reason 1: Outdated Version
The most common cause can simply be an outdated version of your application. if your Facebook News icon is missing, it could be that the older version of the app does not support it.
You may have to refresh, reinstall, or upgrade the Facebook app if you're experiencing any issues.
Reason 2: App Stopped Working
Since Facebook has so many users and a massive data server, it stands to reason that the app has frequent hiccups. if this happens to be your reason, don't panic. This is normal and simply force shutting the app will get the job done.
If you want to quit Facebook, you can do so by closing the app.
Reason 3: Weak Internet Connection 
Poor Wi-fi is by far the most commonly faced issue out there. All things might be working properly but it will all be in vain if you haven't checked the strength of your network.
Try disconnecting from any wireless networks or mobile data services. Try to log in to the platform over Wi-Fi to see if it helps.
When using an iPhone, swipe down from the top left to reveal the control panel, where you'll find the Wi-Fi button. If you're having connectivity issues with your Wi-Fi, you can try switching to mobile data and seeing if that helps.
---
How do I get my News icon back for Facebook
Facebook's News section is conveniently placed and simple to reach. Following these steps normally grants access to the News section:
Method 1: Accessing it on your mobile
Open Facebook's app and sign in on your mobile device.
Step 2:

 Select the News icon
There will be a button with three lines in the corner of the screen. You can find the News section in the menu. Select News to access the various news areas.
The News section can be accessed in many ways, including via a dedicated shortcut on the homepage or by typing "Facebook News" into the search field.
Method 2: Accessing it on your desktop
To accomplish this on a desktop, please read the following:
Step 1:

 Log in to Facebook
Log into Facebook from your computer's browser.
Step 2:

 Find the "News" option
Put your cursor in the second column from the left and scroll down. Find the "News" option in the menu. The "News" option is also available on their website: facebook.com.
If you've tried everything suggested and still can't find the news page, you may need to uninstall and reinstall Facebook or wait for them to repair a technical fault.
One possible cause of the News icon's absence upon the launch of the Facebook app is a faulty version of the software itself. Delete the Facebook app from your device and reinstall it.
It's important to note that the process of uninstalling and reinstalling an app is typically the same from one program to the next. The steps involved, however, could be different from one device to another.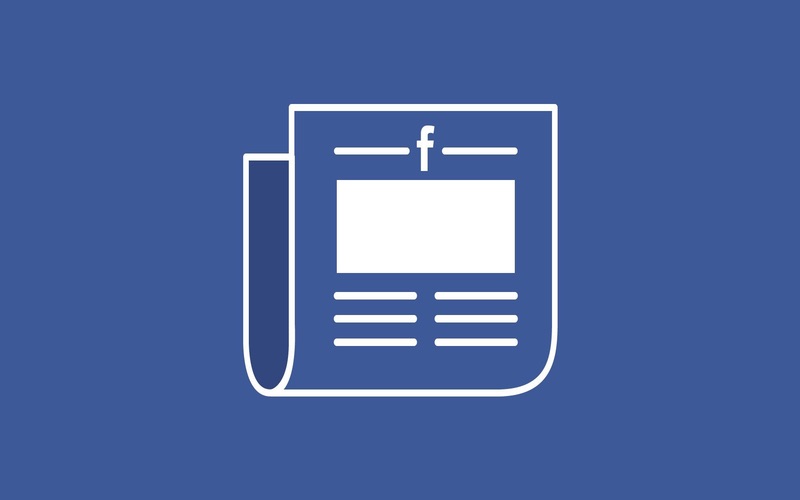 Method 3: Reinstall the Facebook mobile app
Here's how to delete Facebook from your iPhone and then reinstall it:
Step 1:

 Tap on the Home screen
Tap and hold any icon on the Home screen till a dialogue box appears.
Step 2:

 Long press Facebook's icon
When all the icons start to jiggle, look for an X in the upper right corner of each app. Select the Facebook app's icon, and then click the X that appears in its upper-right corner.
Following these steps will result in the removal of the Facebook app from your device.
Select Delete to finalize the action. Click an empty spot on the Home screen after removing the app. The icons' jiggling should be eliminated now.
Step 4:

 Restart your device
After you are certain that the Facebook app is no longer there on your smartphone, you should restart it.
Step 5:

 Download Facebook
Look for the most recent version of Facebook in the App Store and download it once your smartphone is fully charged.
Here's how to delete and reinstall the Facebook app on an Android device:
Select Apps inside the Settings menu on your mobile device. Go with Facebook.
You can remove the app by clicking the Uninstall option.
Step 3:

 Download its recent version
When you're finished, reinstall the Facebook app by opening the Google Play Store on your device, searching for the most recent version of Facebook, and tapping the Install button.
Start up the program and log back in. See if the Facebook app has been updated to display the News symbol now.
---
Conclusion
Many Facebook users were ecstatic when Facebook added the News option so they could read the newest headlines without leaving Facebook.
Knowing about a feature but being unable to make use of it at will can be very frustrating. If this describes your situation, make use of our advice to get the most out of Facebook's News section.
Keep in mind that there are situations when you just have to wait for the problem to go away on its own or report it to Facebook's help team.
Whatever the case may be, don't allow anything to spoil your Facebook experience.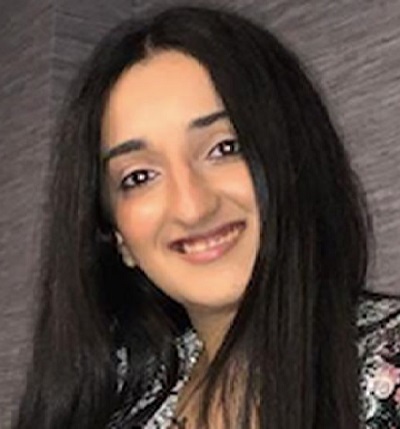 An aspiring psychologist, Bhavya is in love with technology, sports, and social media. Writing is her passion and solving people's queries through her guides on AndroidNature is her hobby!