Are you new to Facebook Dating?
Are you wondering what different symbols mean on Facebook Dating?
If you have never used any dating app, you might find the meaning of symbols a bit confusing. But, you can relax now, that's not going to happen anymore.
Here, we will discuss the meaning of various symbols that appear on the FB Dating user interface.
---
Facebook Dating Symbols Meaning
Facebook Dating is comparatively a new app when it comes to dating apps. The market is flooded with platforms that help find you a partner. That's the reason why Meta decided to integrate their dating platform into their popular product – Facebook.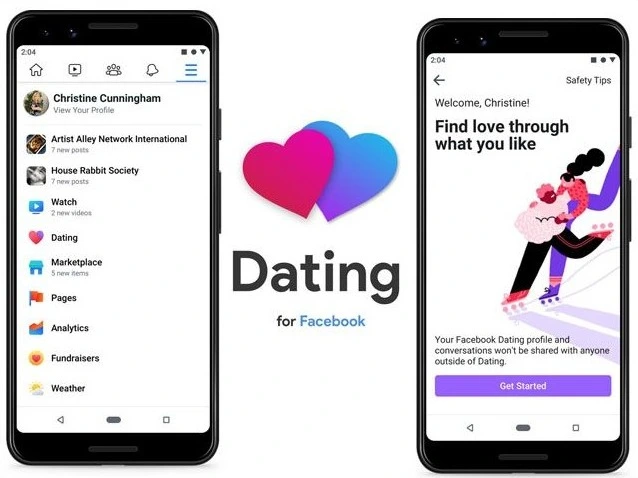 Well, you will see some very similar features in Facebook Dating with some additional features that really make sense.
If you are trying online dating for the first time with Facebook Dating, you might find some new symbols. And that can be very confusing, and you probably do not want to mess things up.
To help you, we will discuss the meaning of all the symbols in Facebook Dating.
1. Like symbol (Heart) –

If you have used Tinder before, you will observe similar features in Facebook Dating. Though the user interface is a bit different, the basic elements are the same. You will see a new person's account on the screen, and you can choose to Like or Dislike them.
The heart symbol, as you can tell, is to 'Like' the person. That simply means you are interested in that person and would like to give them a chance.
Read Now: What really happens when you Like someone on FB Dating?
In the Facebook Dating user interface, you must select the heart button to 'Like' someone. The swipe-right to Like a profile would have been a direct copy of Tinder's prominent feature, so Facebook chose the button way.
---
2. Pass symbol (Cross/ X) –

The Cross button can be seen right next to the heart button. The heart symbol is to like someone or the profile, and the opposite is the cross symbol – to dislike or pass someone if their profile doesn't seem to interest you. The good thing, Facebook Dating doesn't notify the person if you pass on them.
---
3. Smile symbol (Smiley) –

Sometimes, you will see a third symbol between the Like and Dislike button. It's a smiley symbol and as per our research and understanding, this button can be used to send a message to the profile owner that you are interested in them.
If you receive a notification from anysone, you can ignore it or respond with your message.
We have also observed that not every user gets the smiley button on their profile. Facebook provides the feature for some of the users in selected regions.
---
4. Secret Crush symbol (Double Heart) –

Facebook Dating didn't copy the entire homework from Tinder and other dating apps. You will see some extra features that simply make use of the existing large user base of both Facebook and Instagram platforms.
The double-heart symbol lets you access the 'Secret Crush' feature. Facebook Dating enables you to add up to 9 secrets crushes in the list. The secret crush can be anyone who is on Facebook or Instagram. They will receive a notification once they are added in anyone's list.
But Facebook doesn't make things awkward. Your secret crush won't be notified if you add them. Your name won't be revealed until they add you to their Secret Crush list as well. Dope feature!
---
5. Second Look symbol (Undo in heart shape) –

Tinder used to hold the monopoly status in the online-dating market. The app is free to use, but you are charged for common features also, like the undo button, which lets you rewind the last action.
If you left-swiped someone by mistake, they are gone forever! To rewind your last action, you have to pay. But Facebook's Second Look feature lets you see all the people you passed, either mistakenly or deliberately.
The second look feature's symbol is a rewind button in the shape of a heart. Pretty self-explanatory!
---
6. Common Group symbol –

There are some additional buttons as well. You will see a symbol showing a group. The 'Common Group' feature shows a list of people who are on Facebook Dating as well as in the groups that you have already joined.
According to Meta, this feature helps you find out people with the same interest. Let's say you are interested in Astronomy and have joined a group that talks about the same. You will be able to find people who are a member of any of your joined groups and are interested in dating.
---
7. Common Events symbol (Calendar) –

Similar to Common Groups, you will be able to find people who have a common interest in the events near you with the 'Common Events' feature. So, if you are about to attend an upcoming show, you will be able to find people who will be joining you at the event and are interested in dating. You just need to select the Calendar symbol.
That's an interesting feature, for real!
---
8. Matches symbol (Chatbox) –

On the top of the page, you will see two more options. The first one is 'Matches' and looks like a chatbox or message box symbol.
There you will find all the profiles with who you matched and exchanged messages.
Earlier some users reported about an error where FB Dating messages doesn't appear. We discussed the solutions in our previously published post.
---
9. Liked You symbol (Heart) –

Facebook Dating also shows you a list of all the people who have liked your profile on selecting the 'Liked You' option. You have yet to Match with them as they might not have appeared on your feed or you passed their profile by selecting the Cross button.
Not to mention, the popular dating app – Tinder asks you to buy the paid version to have a look at the Liked You list and take action.
To conclude, the black and white heart symbol shows you the list of people who liked your profile on Facebook Dating.
---
10. Profile Settings symbol (Gear) –
The gear symbol is the last primary option on your Facebook Dating page. As you can tell, the gear icon directs you to the profile settings page, where you can change both 'General' and 'Ideal Match' settings.
---
SEE ALSO:
---
Conclusion
And that's pretty much all. We have discussed the meaning of all the major symbols and options that appear on the main feed of Facebook Dating.
Hope you got all the answers you were looking for.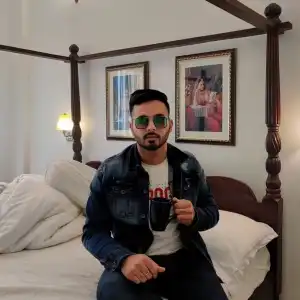 Ankit is an engineer by profession and blogger by passion. He is passionate to do all the stuff such as desiging the website, doing the SEO, researching for the content, writing tech blog posts and more.