RCA which stands for Radio corporation of America is an American based electronics company. At the initial years, their patent was owned by one the giant companies like AT&T Corporation. Then later it became an independent company. They manufactured exclusive radio receivers and even the superheterodyne receivers.
Speaking about their major manufactured product Televisions, they were pioneers in that. They manufactured black and white and even color televisions back those days. 1970's were the peak and strongest year that RCA had. They were literally termed like the kings in the communication technology. As the years passed by they started to face heavy competitions.
Companies like Sony, Mitsubishi and Philips took an edge over RCA. These companies took over the market and RCA started to face an huge crisis financially. They even failed in manufacturing products like CED videodisc. Now the game has totally changed. RCA exists for the their brand name and trademarks. Their trademarks are owned by companies like Sony Music Entertainment and TCL Corporation.
RCA Televisions, which are one among the hits from them is now back into the market. In this article we are going to discuss only about them and the issue it has. Not only we stop discussing about the issue, but we'll see how to solve it too.
Some of the recent RCA Television customers report about the Wi-Fi connectivity issue in them. Lets discuss and resolve the problem. If you are one among those users, then well and good. Here is an article for you. Now lets jump into the context

---
Can I connect my RCA TV to Wi-Fi (internet)?
Some of the RCA earlier models which even has 4K vision support don't have smart tv option. Example of such RCA Tv is 50" 4K Ultra HD (RLDED5098-UHD). For some reasons like cost cutting, the smart tv option is not given though it has high end specifications.
For such RCA televisions, you wont have an option to connect to Wi-Fi (internet). You have to use third party devices to make your RCA Tv with smart tv option enabled. The basic necessity here is you should have a Wi-Fi router.
There are several third party devices to turn your normal RCA Tv to smart tv. Such devices are
Android Box
Amazon Firestick
Roku streaming stick+
Roku premiere+
Apple Tv
Roku stream bar (streaming plus soundbar capable)
In this let we choose any of the Roku streaming option. Now once after connecting Roku to your RCA Tv, now it turns into a smart tv. As a perks of having a smart tv, you will be having access to various apps and OTT platforms. This peaks up your entertainment experience, and there are less chances you get bored.
---
How to connect RCA TV to Wi-Fi
Now that all you have setup your RCA Roku Tv, now lets look at how to connect this to your Wi-Fi. Follow the below instructions carefully. So now lets have a look at the instructions
Turn ON your RCA Roku Tv
Hit the button which is at topmost right, that navigates to the homepage
Move all the way down and find an option which says 'Settings'. Click on that
Under settings, click the 'Network' option
After that, navigate to 'Set up connection' and then click on the 'Wireless' option
The list of nearby Wi-Fi connections which are available will be displayed
Find your home Wi-Fi and once you find it click on it. If you cant find it, select an option which says 'Scan for networks'
Once after selecting your Wi-Fi network, you have to enter the password of it.
As a final step click on connect.
Yes! That's all how it is done. It was simple right?. Now after connecting to your Roku RCA Tv and with your Wi-Fi you have enormous entertainment guaranteed. As the perks of having faster internet connection to your Roku RCA Tv you will be having
Seamless experience
Stream high quality content
Access to various entertainment apps without any buffers
---
Why is my RCA TV not connecting to Wi-Fi?
Though after converting the RCA tv to smart Roku RCA Tv and connecting it with internet, some users complain about the connectivity. The complain that they raise about is that their RCA Roku Tv is not connecting to Wi-Fi. To precisely explain this let us take a situation as a case scenario.
You are binge watching your favorite show in Netflix and suddenly the streaming stops. A notification is popped out and it says that 'you are not connected to a network. Check your Internet connectivity and try again'. This situation sucks a lot to many people who are movie buffs out there.
There are several reasons for this to happen. Lets discuss them out one by one.
Reason 1: Miscellaneous data stored
Not only in the smartphones, even in television we have the term 'cache data'. To explain in simple words, miscellaneous data is cache data. The more we use the functionalities of a device, the more amount of cache data it stores.
The more the cache data is stored, the more it increases the chances of getting bugs. This problem (i.e.,) Wi-Fi connectivity problem is one among the bugs. A good practice is clearing out the cache data once in week or two. Clearing out the cache data is a simple procedure in case of smartphones, but in devices like televisions (which we are discussing right here) is much different.
Reason 2: Router problem
Even if everything is fine and good with your Roku RCA Tv, your Wi-Fi router is the device that provides internet. There are chances that your Wi-Fi router is under any problem. Try checking out your router whether there is any indication light blinking which means that it is under problem.
There are chances that your Wi-Fi is undergoing any firmware update for it. Wait for a while until it is completed and then once it is done, now connect it with your Tv. This can also be a reason for this internet connectivity problem to happen.
---
How to Fix RCA TV not connecting to Wi-Fi?
Now since we have discussed the reasons, let us have a look at the solutions to solve this problem of internet connectivity. Before discussing the methods, let me just give a small disclaimer. The below methods don't have a success rate of 100 percent. It may work for some and might not work for some. Now lets move on to the solutions that can solve this problem.
Method 1: Reboot your Wi-Fi modem
As discussed above, your Wi-Fi modem can also be a reason for this to happen. So restarting or rebooting your Wi-Fi modem can help you to attain a solution to the connectivity issue. In order to reset your Wi-Fi modem follow the simple instructions given below.
Find your Wi-Fi modem
Unplug the power supply cable alone
Wait for a couple of minutes
Then plug it again
Wait for around a minute or two so that your Wi-Fi modem restarts again
That's it. This is how your Wi-Fi modem is restarted. Giving it a restart helps in most of the cases. If that works out for you then it is well and good. And if not, then lets check out the next method.
Method 2: Accessing the system operations menu
To access the system operations menu in your Roku RCA Tv, it requires a certain key combination on the remote. Navigating to the system operations menu, helps you to restart your Roku RCA Tv. To navigate to the system operations menu, follow the below instructions
In your Roku Tv remote certain button combinations are given
Press home button five times
Then fast forward once, play once, rewind once and finally fast forward once.
Doing this will navigate you to a new page
Select an option which says 'System operations menu'
Select the 'Network menu' option
Then select 'Disable network pings'
We are done with the first part of resetting your Roku RCA Tv, now let us look at the next part
Go to the home page
Press home button five times
Then up button once, rewind twice and finally fast forward twice
 It will freeze the screen and your Tv reboots once or twice automatically
Wait until the reboot(s) are completed
Following the above steps will reset your television and this can help you out from solving this problem. Even if this doesn't help you out, lets try out the last and final method.
Method 3: Contacting the customer support
This depends on where the problem is. If your Wi-Fi modem is under problem then contact your respective Internet service provider. Or if your Roku RCA Tv is under any problem then try contacting the Roku customer support. Tell and explain the problem that you face precise enough to whomever you are contacting. The more precise you explain the more it makes the support team assist you easier. Do follow this method only if the above two methods doesn't work out for you.
---
Conclusion:
So for those who are looking for a solution to solve the internet connectivity problem in your RCA Tv, then this article is for you. To sum up the things, we have discussed the major reasons and the methods to solve it too. So stop scratching your head and read this article, because upon reading this article you will find that this ain't a clickbait.
Finally I hope you find this article insightful!
---
Further Reading:
[2022] Fix RCA TV won't turn on, but red light is on?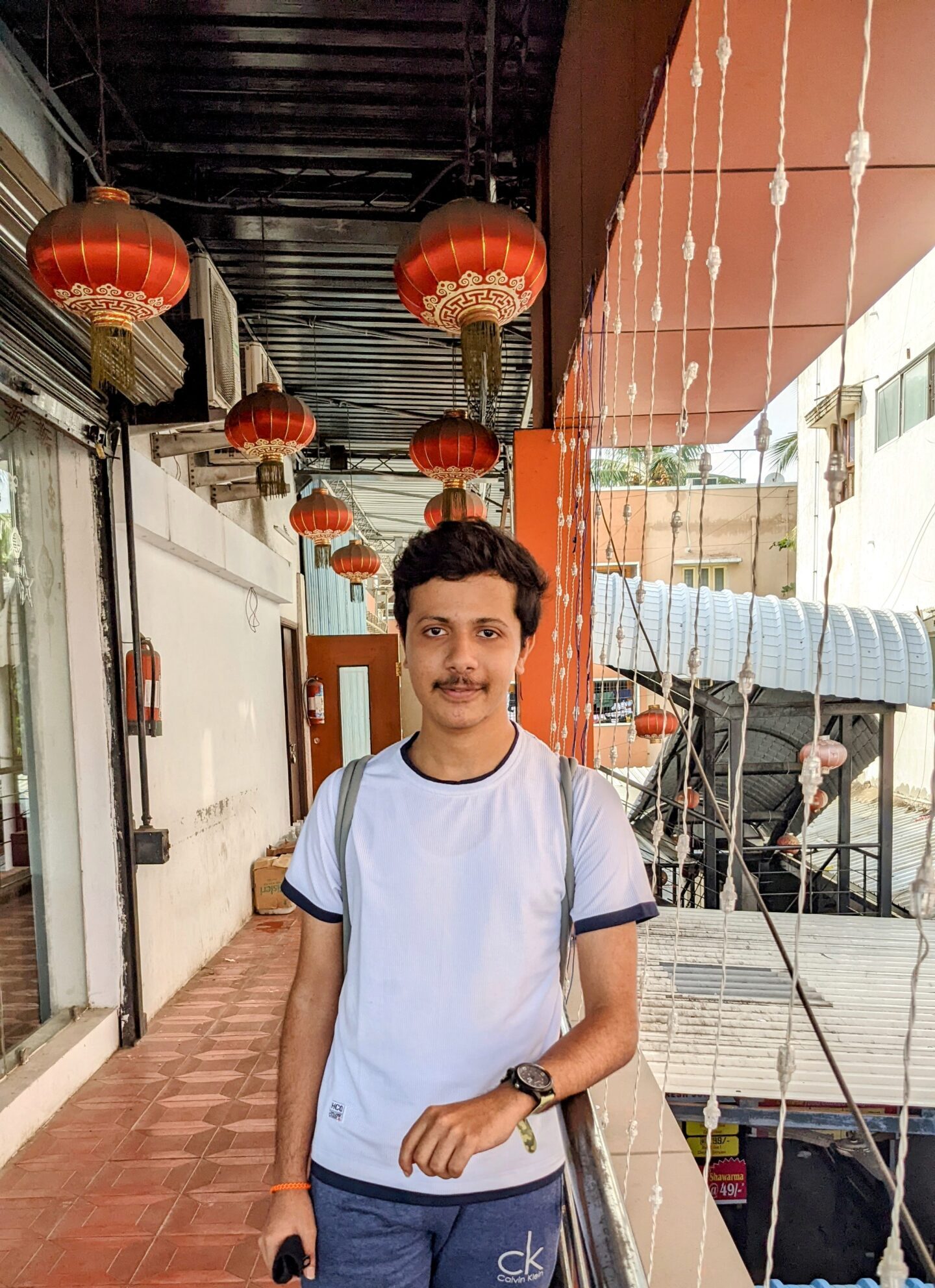 A movie buff and an ardent fan of smartphone technology happenings in and around this globe. It all started when I had a craze on Google's pixel lineup and that continued for other smartphone brands too. Not only smartphone, be it any technology around us, I wish to keep myself updated on them too.