Huawei users have had it rough on the software front for a while. It all started with the sanctions that the US government placed on the company back in August 2019. The sanctions stated that Huawei, a Chinese company, was a security risk. This prevented Huawei from doing any business with US companies.
For Huawei, one of the most prominent Android smartphone manufacturers in the world at the time, this was a huge blow. Android is Google's operating system. Many of Google's services, such as the Play Store, are a core part of the Android experience. However, since Google is a US company, Huawei could no longer work with them.
Download New Chat Partner v18.06 APK For Huawei Devices
This meant that the software experience on Huawei devices took a massive hit. They tried to mitigate this issue by launching the Huawei App Gallery as a replacement or the Google Play Store. It wasn't terrible, but it wasn't quite on the same level.
Huawei users did have the option to get around this issue, though. They could install an app named "Chat Partner" to install Gapps, which contains all the core Google Services, onto their device. Recently, however, many users are reporting certain issues.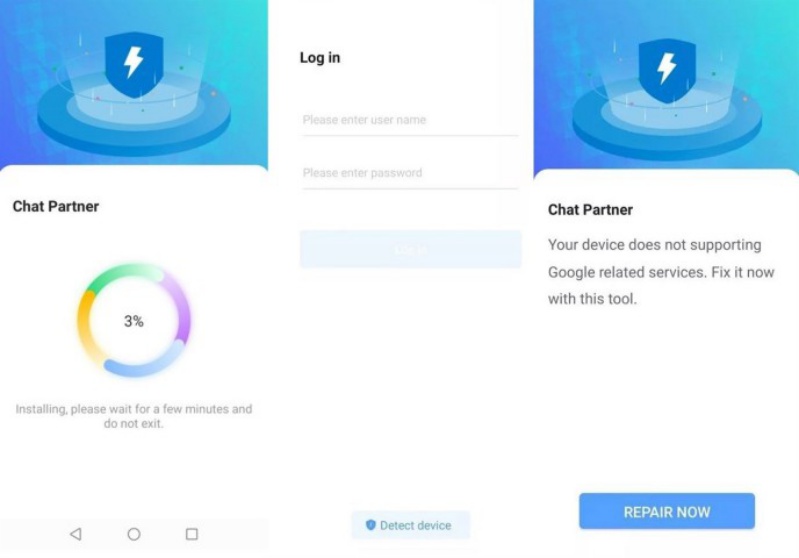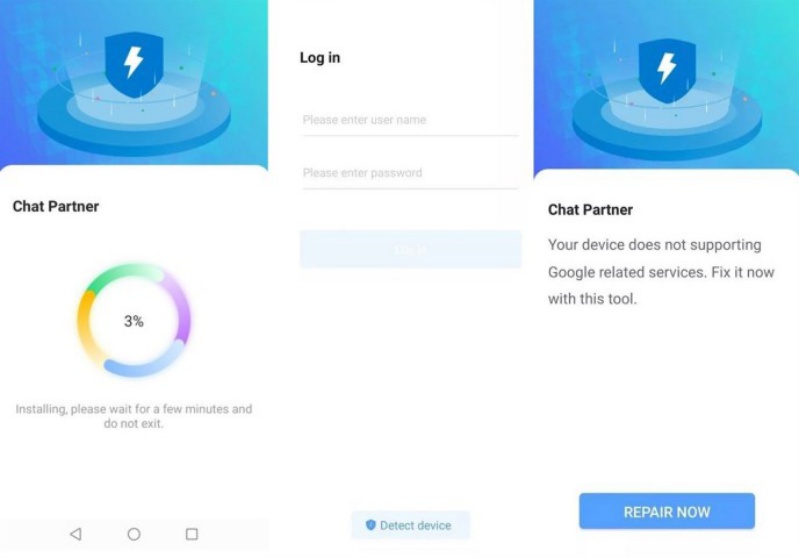 They claim that once they download the app and try to run it, they're getting a "network error" message. This is preventing them from proceeding with their Gapps installation. As of right now, it is unclear what is causing this issue. If you would like to test this process for yourselves, keep reading.
First of all, you need an appropriate download link. Huawei may not be able to access Google Play Services, but their EMUI is still based on Android. So, it will still install APK files as usual.
Once it's downloaded, go ahead and tap on it to install the app. At this point, you may get a prompt saying that this APK is from an unknown source, preventing you from proceeding. To get over this hurdle, head to the security settings on your device, and search for an option that allows you to install packages from "unknown sources. After you do that, the installation should work as normal.
Open the app after it's done installing. Now, you may have to sign in with your Google ID. Do that and click on the "Repair Now" button that may have popped up on your screen.
Download Chat Partner latest Apk: Huawei Google Services Apk
Download Chat partner Apk alternatives to install Gapps:
At this point, your device should begin downloading Gapps, giving you a traditional Android experience. You may not get this far due to the network error that many users seem to be facing. As of right now, it's unclear what's causing this issue. We will update you as soon as we find out. Until then, feel free to ask about anything we've described in this guide.