Social Media is everywhere. Literally everywhere! Most of the people, including you and me, end up spending hours of our daily life just scrolling through. Open any social media app and then begin scrolling. This simple activity keeps you engaged, and finally end up spending hours on it. As per a report, there are more than a billion active users on Facebook alone. With this in mind, it can be mapped that every other person in the world can be found scrolling through his or her social media feed.
Also, to open our social media app, we have our own reasons. Some of you do see the latest updates of your followers, while some are here to check the increase in the number of likes or followers of their own account. Not just these, there are a ton of other ways too. The point I am trying to make is the involvement of social media in our daily routine.
No, despite these tons of social media platforms available many of us are still not completely happy. And it makes sense as no platform is perfect. And none of them bags the ideal set of features that a platform should have from all the perspectives. Enter open-source social media clients.
Yes, these social media clients are apps that carry the whole thing of any social media platform with a handful of unique and useful features on top of that. With that said, here is our list of the top 10 best open source social media clients. Not every app here is for everyone. It purely depends on your requirement and uses case. So, stick around to find your perfect pair.
Best open source social media clients
1. Barinsta for Instagram: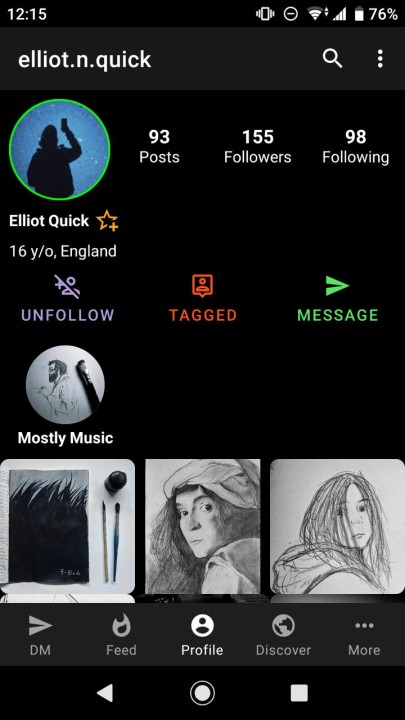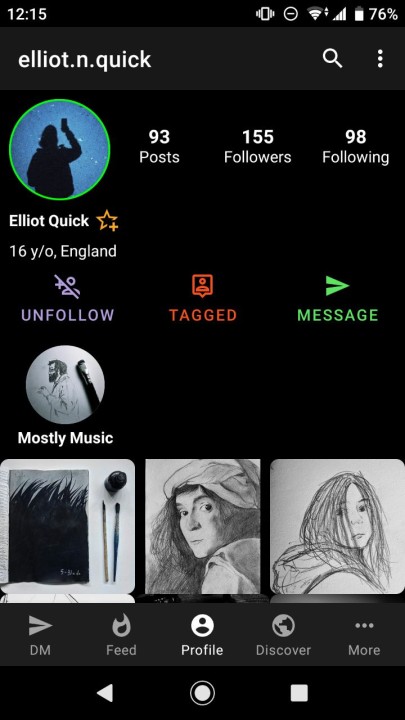 Starting off the list of social media clients with the most used platform right now, i.e., Instagram. For Instagram, Barinsta is one of the popular and well known open-source clients. Not to mention, earlier it was known as instagrabber. Well, what makes this one special…let's have a look.
In many cases, you any get into a scenario that you want to view or surf through some of the accounts but not getting tracked in the process. In those cases, Barinsta makes it happen. You can make the most out of Instagram without even logging in.
As mentioned, you can view your desired posts of any person or account without logging in, mark the favorites, download content, view the stories, and more. Apart from these, this app is pretty lightweight and fast, with no ads or bloatware at all.
The only couple of caveats, though, are that you cannot upload posts or stories and no DMs. Really, this makes sense as you are doing all of this without even logging into your account. Finally, there is no app for Barinsta available on Google Play Store, and to get it, you need to visit their GitHub thread.
---
2. Instagram PHP Scrapper: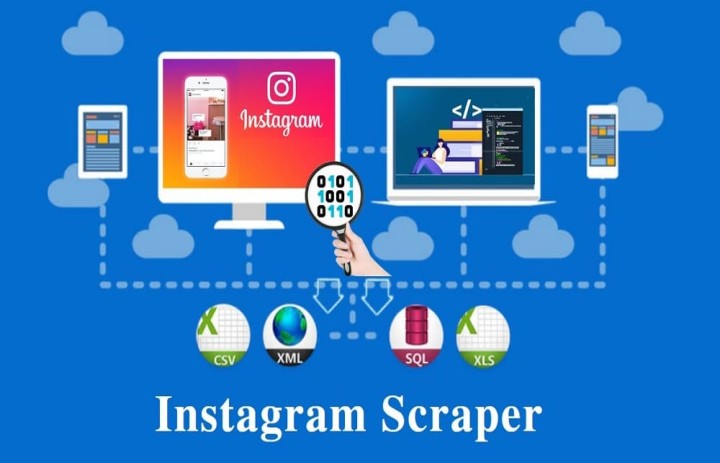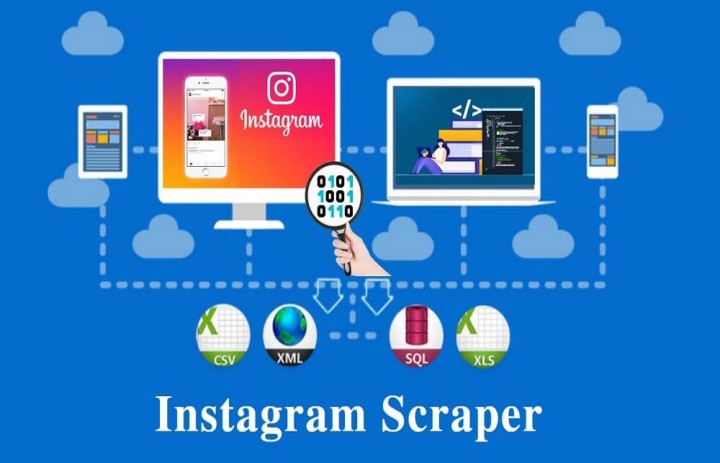 Another great social media client for Instagram is Instagram PHP Scrapper. Unlike the other one, which goes well with the majority of the users, this one finds a set of the target audience. Instagram PHP scrapper is made with a strict purpose.
This app lets you get the information of any account without any sort of authorization. This may include photos, videos, other media, interests followed, related accounts, and more. So, that's pretty much it. If you were in the search of this exact need, then it is right away the best-suited app for you.
3. Instagram Pro: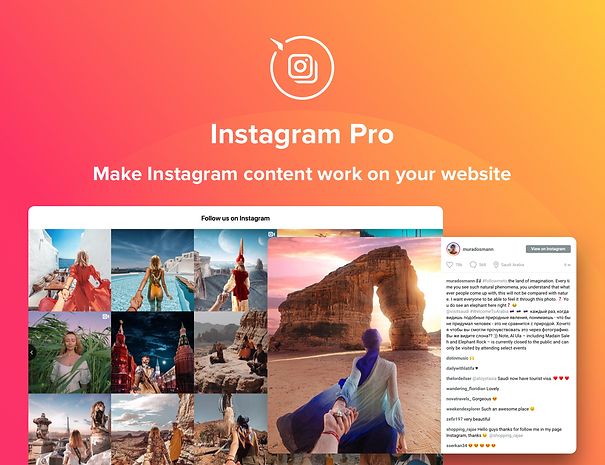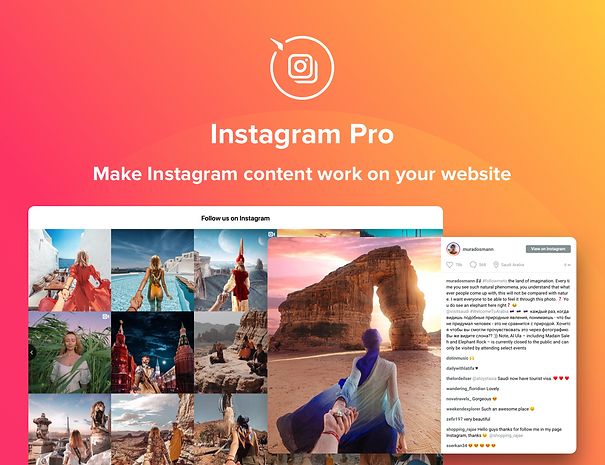 The last but not the least one for Instagram clients is actually a pro version of Instagram. True to its name, this app does carry around some pro features that may really be helpful at times. Firstly, while using Instagram, you may felt that there is one certain feature that you wish Instagram could have added. It is highly likely that you find that feature in this Instagram mod.
To begin with, you can download and view the posts and stories. The pro ones include unfollowing tracker, the message read hide, hide story view, reels without sound (in case you need), typing status, and more. On the personalization front, you get themes options, wallpaper change, app icons, customizable chat screen, etc. All in all, this app is more than the usual Instagram, and the more you get into it, the more you will use it.
---
4. Frost for Facebook: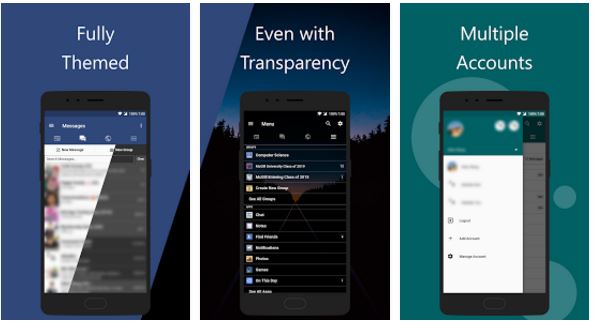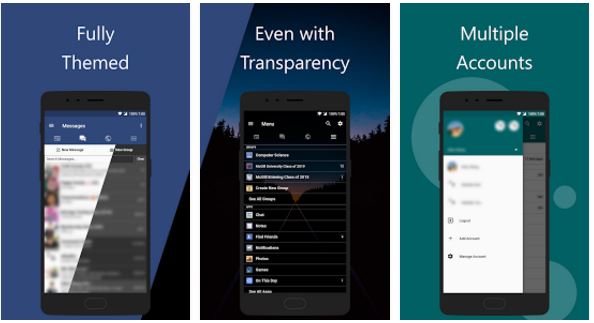 From one popular one to another, we have Frost for Facebook, which is a good alternative to the regular Facebook itself. Right away, let's get into the features and those who actually make it worth mentioning in this list.
Starting with visuals, Frost packs a modern and lightweight UI that runs smoothly even for lower-end models. And you can switch between two or more Facebook accounts just at a matter of a click. The multiple accounts are well managed in the drawer, and you can just have a tap to switch over. Also, there are some useful gestures such as long-press for download image, tap on the link to open with an in-app browser, etc.
Lastly, being an open-source app, privacy always stays at the top priority. With no worries of being tracked or losing personal data, you can effortlessly enjoy your feed.
---
5. Slide for Reddit: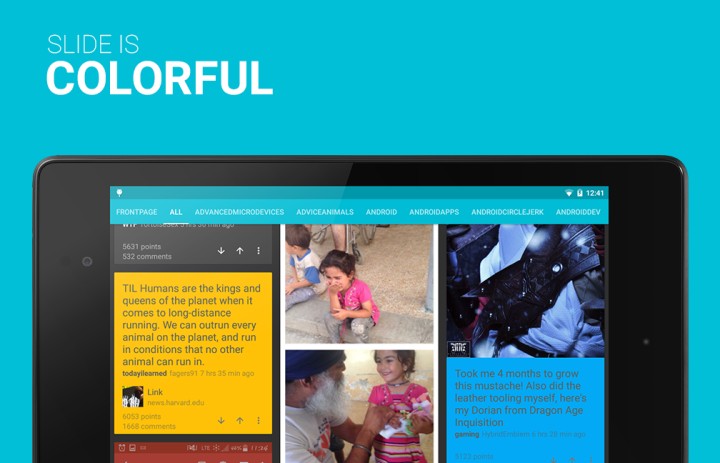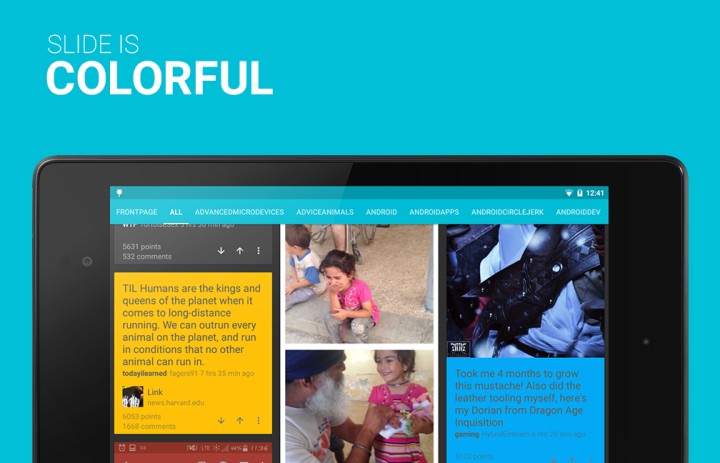 In the tech community, Reddit is one of the popular platforms out there. So, there is an open-source client available for this one as well. Slide for Reddit is an unofficial yet powerful browser for Reddit. It packs a good and easy to use UI, which makes a key feature any day for any app.
As per the claim, Slide has more than 12000 customizable theme options to offer to its users. If put into some calculation, then these are enough that you can you use unique option every day straight up to 32 years. That's a lot. To sum up, you get features like offline support, ad-free, feature-rich, a wide range of website support, and more.
---
6. Infinity for Reddit: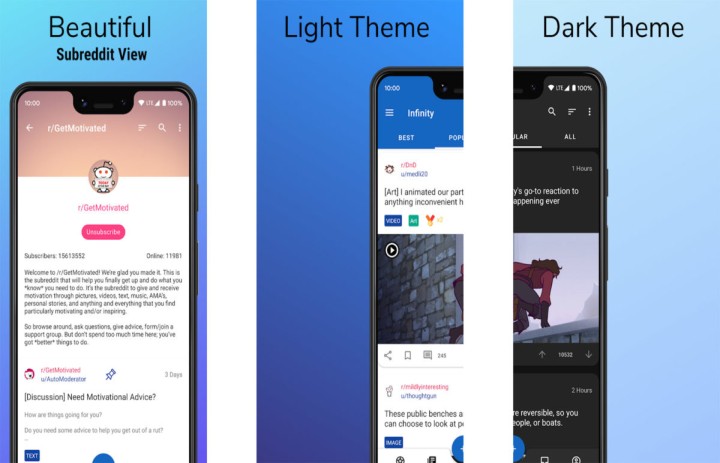 On the note of browsers for Reddit, we have another great option as well. Infinity for Reddit is a beautifully designed app that will surely enhance your browsing experience. First things first, the UI looks absolutely minimalistic – no clutter and unnecessary stuff, straight away to the point.
Talking about features, you get support for dark mode, multiple accounts login, ad-free, compact, lightweight, and fast. The one feature that is worth noting is Lazy Mode. As the term goes, it automatically scrolls down with a certain speed through your feed.
---
7. Twidere for Twitter: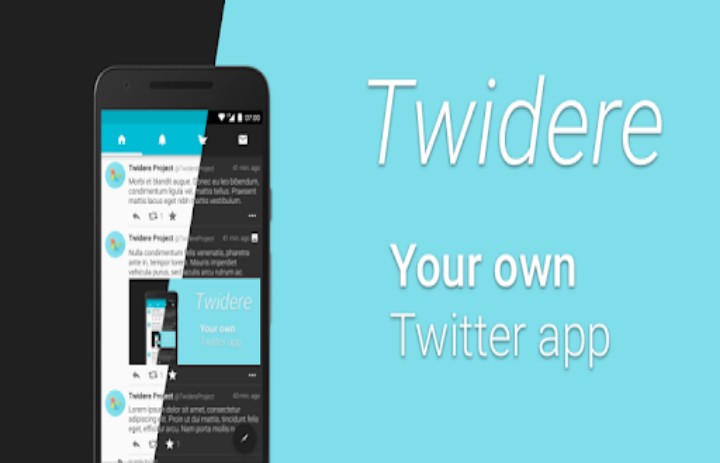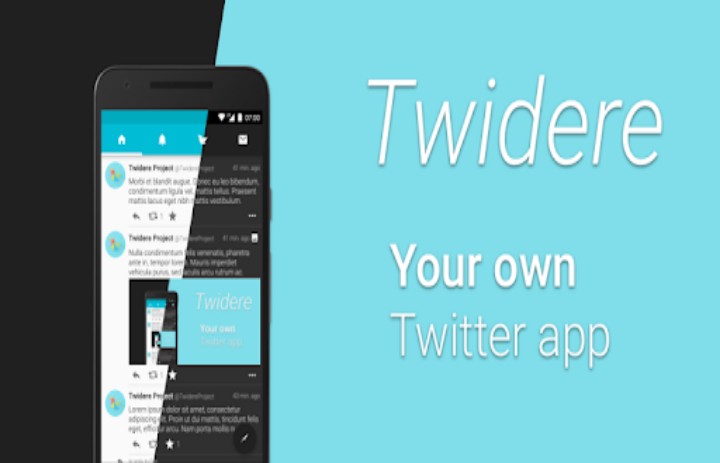 Twidere for Twitter is actually Twitter from the past. Puzzled! Well, hear me out. Back in the early days, Twitter used to plain and simple. With no ads or promotions filled with as it is now. If you also miss those old-time of scrolling through the ad-free content of Twitter, then you should give it a try.
Apart from the fact that it is ad-free, there are other useful options and features as well. You can control the unwanted tweets, use a split-screen on tablets or laptops for multitasking, add unlimited accounts, and switch between them effortlessly. Finally, there are a number of themes and color options to pick from the list that suits you well.
---
Conclusion:
To sum up, all these apps are really appreciable; they kind of add something new stuff to the already existing great social media apps. Indeed, it is because of such third-party apps the original ones get better over time.
And there are a set of some common points in the above apps or in general for any popular social media clients. These include an ad-free experience, lightweight, easy and adoptable UI, and tons of personalization options that you give up trying all of them.
On that note, do share this with your friends who are equally annoyed with the ads and bloatware or are in search of some new add-ons.
Karthik, a tech enthusiast and avid gamer, is a seasoned expert at AndroidNature.com. With a passion for cricket, bowling, and Counter Strike (PC Game), Karthik seamlessly combines his hobbies with his extensive knowledge to assist users in conquering social media apps, software, and devices.