The internet has made it easier than ever for people to make money. You won't necessarily make a boatload of cash in a few clicks, but if you're looking for some extra pocket change, a quick Google search will probably lead you to many opportunities. Speaking of Google, they might be testing a new service in India that lets users do exactly that.
Eagle-eyed Reddit user u/ppatra spotted a Google Play Store listing for an app called "Google Task Mates". Doing a quick search for this app on the Play Store yourself will lead you to the same listing. You can even go as far as installing the app. Where you'll run into a roadblock is once you open the app.
As of right now, the app works on an invite-only basis. Those who have received invitations from Google will get referral codes which they can use to access the service. Once they're in, they can complete tasks around their vicinity. The app splits these tasks into two categories – Sitting Tasks and Field Tasks.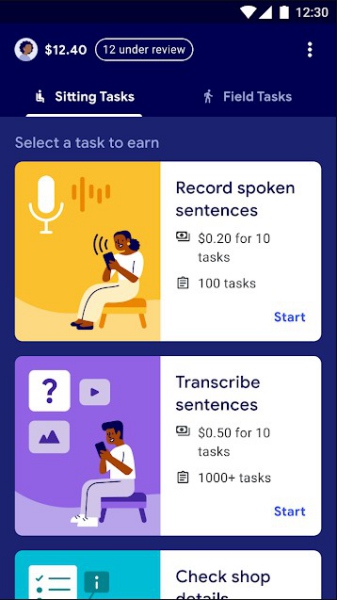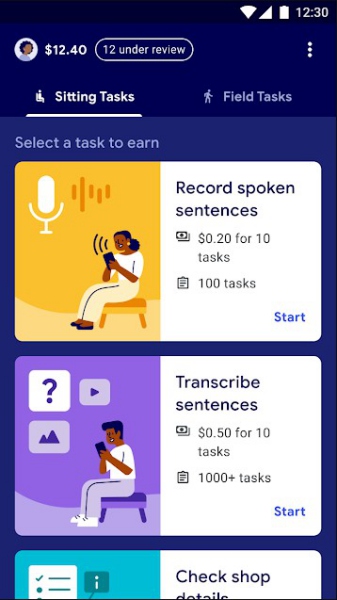 Earn Money Online Using Google Task Mate App
Sitting Tasks seem to include activities like recording spoken sentences or transcribing them. Recordings may include information that helps with navigation. So, if you're asked to describe how to get to your local railway station from the airport, the task would require you to record yourself speaking out these instructions.
The app's description also mentions what kinds of tasks participants will have to do. These include things like clicking pictures of restaurants nearby, completing surveys, or translating sentences from English to local languages.
Each of these tasks will earn those who complete it a specified amount of money. Google themselves may assign tasks to a user directly. After the tasks are complete, users will see how much they've made within the app itself. However, if they wish to cash out this amount, they will have to link a third-party payments processor, like Paypal, to the app.
In the screenshots that are currently visible on the Play Store page, you can see the payout in US Dollars. However, the app's about page does clarify that those who complete these tasks will be paid in their local currencies. Google already had an Opinion Rewards program linked with Google Maps. Here, users simply had to answer questions about certain locations in their vicinity, such as whether a nearby restaurant had wheelchair accessibility or not.
When it launches officially, it should be interesting to see it will be available to everyone, or whether there will still be some restrictions, what the payouts will be like, etc. We don't have any information about when that will happen, though. All we can do for now is wait.