The next generation is finally upon us, folks. The PS5 is here, and it is not going anywhere. Sony's latest console is a significant upgrade over both the PS4 and PS4 Pro with support for graphical features like ray-tracing and a blazing fast custom SSD for near-instant load times.
One of the unfortunate consequences of the jump from the PS3 to the PS4 seven years ago was that your PS3 games had to be left behind. This was because the PS4 did not support the PS3 hardware in any way. However, that is not the case when it comes to the transition from PS4 to PS5. With a few exceptions, all of your PS4 games will work on PS5 through backwards compatibility. So, you might want to hold onto your PS4 even after you grab a PS5 to make sure that you have transferred all of your games and save files.


How To Transfer Data From PS4 To PS5 
There are many ways to do this, and we are going to go through all of them here. Before we get started, however, there is one step that's common across all of these methods. You need to ensure that both your PS4 and PS5 are turned on and that you have are signed in to the same PlayStation Network (PSN) account on both systems. Once you do that, you can select whichever method is most convenient for you.
Method 1: Ethernet
Simply connect an ethernet cable from your PS4 to your PS5.
This will automatically prompt both systems to begin the transfer process.
This is easily the fastest way to transfer your data.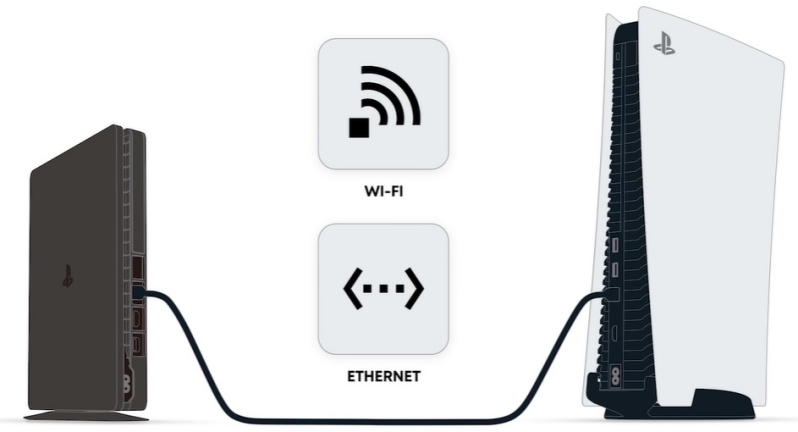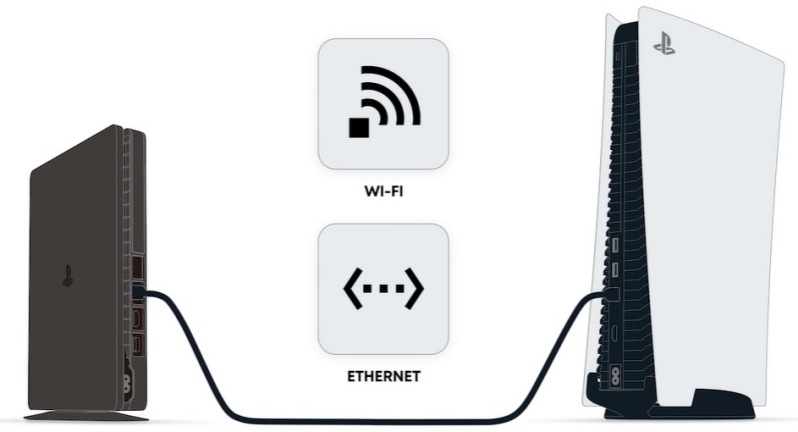 Method 2: WiFi
Ensure that both your PS4 and PS5 are connected to the same WiFi network.
Wait for a little while and both systems should automatically get a prompt asking you to begin the data transfer.


Method 3: External Hard Drive
Connect an external hard drive to your PS4 via USB.
Go to Settings>Application Saved Data Management.
Select "Saved Data in System Storage".
Choose the "Copy to USB Storage Device" option.
At this point, you can select which games you want to transfer to your hard drive, along with the save data.
After the transfer is complete, remove the hard drive from the PS4 and plug it into the PS5.
You may transfer these games to the PS5's internal SSD for faster load times, or play them off the external hard drive itself.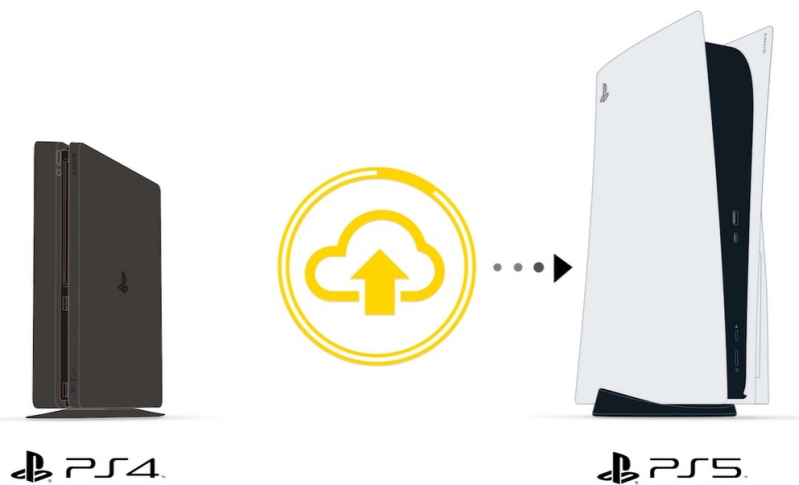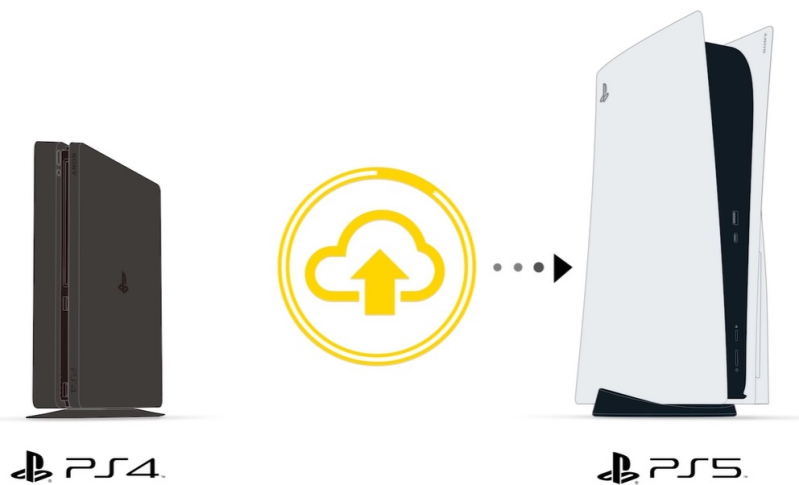 Transfer Data From PS4 To PS5 Via Cloud Storage
If you have an active PlayStation Plus subscription, your saved data will already be available on the cloud. You may simply download it once you've signed in to your account on the PS5. Whichever method you choose, the result is going to be the same. All the games in your PS4 library will likely work with the PS5. If the developers choose to do so, they may even function with better performance, thanks to the PS5's powerful hardware.
I hope this guide helps you smoothly transition from the current generation to the next generation of gaming. If there's something you still need help with, ask away in the comments below.
---
Stay connected with us for the latest updates! Follow us on Telegram and Twitter to join our vibrant community and never miss out on any exciting content."