Kodi is a top-tier media player that has maintained its position in the digital market by processing constant advancements in terms of technology that enhance the flexibility, functionality, compatibility, mobility, and versatility of the application. Kodi is the tunnel between a source and a receiver that exhibits traits of righteousness pleasing the user in every aspect possible.
Kodi executes an intriguing Graphical User Interface (GUI) that flexes raw power in terms of processing speed. The GUI is coupled with a 10-foot user interface that opens the gateways to cross-platform interaction inviting reputable operating systems such as Windows, macOS, iOS, Android, tvOS, and much more to the party.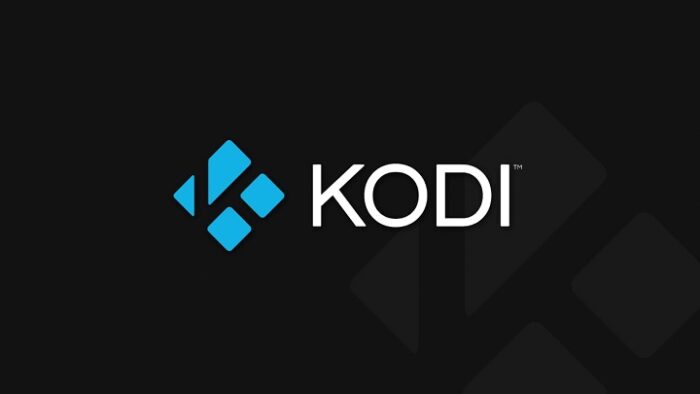 Kodi has an edge over the other mediocre applications as it utilizes the unique principle of third-party plug-ins that grant access to a variety of content. The add-ons provided by Kodi inflict magic in the most subtle manner. Such add-ons grant illimitable access to games, live TV, radio, movies, TV shows, series, and more. A few of the reputable add-ons include the rTorrent, Trakt, TubeCast, Sina Weibo, Mail, and lazy TV.
Kodi equips Estuary, a custom standard skin designed to demolish the competition. Estuary is a snappy, easy-to-use, smooth, and user-friendly skin that gives an appreciable shady look to the interface of Kodi. It is a known fact that Kodi is designed to be used on devices that sport a 5-inch+ display. Estuary requires an apprehensive display size to function without any limitations. However, with compact devices, the interface looks scruffy.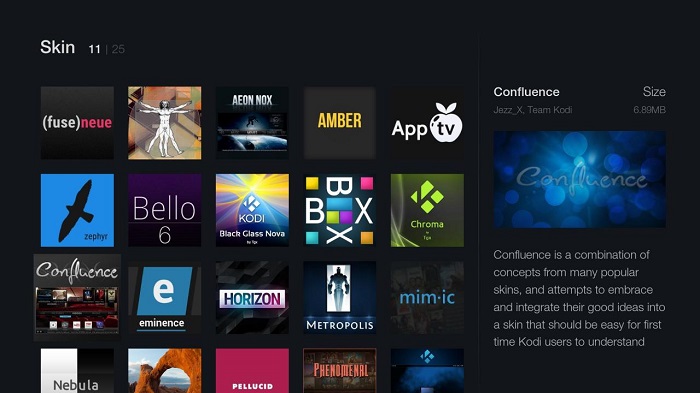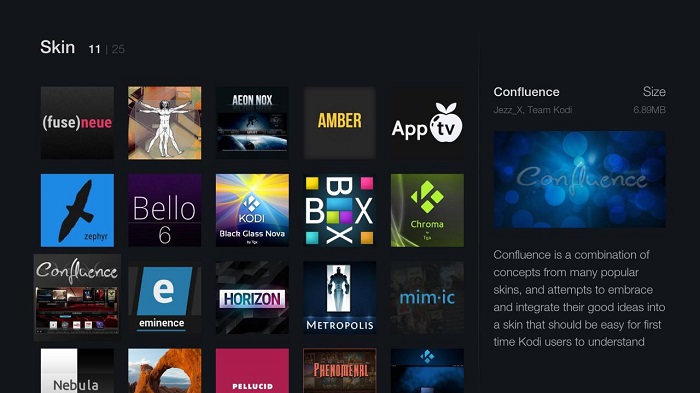 With progressive time, it is essential to make significant changes in the skin, interface, and functions. This move can attract engagement on a large scale. While Estuary does an applaudable job, a change is required. Utilization of the same skin for a prolonged time might result in a monotonous experience. Hence, making use of a divergent field of themes is necessary. At the end of the day, time spares none.
The themes mentioned below are conquerors that have been optimized to the peak to provide an eye-popping experience. These skins provide a smooth, flawless, and snappy experience keeping the obstruction of sneaky bugs at bay. Furthermore, these skins are RAM optimized to a great extent. This signifies that the alpha list of skins can perform day-to-day tasks with utmost efficiency providing a stutter-free acquaintance.
What are the top 10 best RAM optimized Kodi skins?
1. Arctic Zephyr (Dark): The third iteration of the Arctic skin, Arctic Zephyr is a skin that remodels Kodi to an impressive grade. One of the most underrated skins, the Arctic Zephyr sports a minimalistic design that is tuned to be clean, smooth, and easy-to-use. On a side note, the skin looks gorgeous on big screens as it boasts its potential to the maximum.
2. Estouchy: One of the default skins of Kodi, Estouchy provides a near-flawless user interface experience that is bound to be appreciated by all users alike. The skin is exclusively designed for touchscreen devices such as smartphones and tablets making it unique to some extent. It opts for the traditional navy blue combination that blends well with the text.
It is important to note that the Estouchy skin provides a highly-organized interface that is clutter-free. It places all the essential options required by users at convenient places for easy accessibility. Apart from this, it provides lag-free streaming on a majority of devices. On a side note, the performance of the skin also relies on the CPU in play.
3. Titan Bingie: This newly-launched skin has made its presence known by providing a great ordeal of features. For starters, the Titan Bingie skin provides a Netflix-like user interface that is a blessing in disguise. Using the Titan Bingie skin, an individual can customize the home screen, pop-up window, and trigger trailer auto-play. A part of the Titan skin family, this skin provides an all-round impressive performance that is a delight to use.
4. Adonic: A skin that opts for a premium design, the Adonic skin provides all the worthwhile information such as the genre, duration, cast, rating, and much more of a media file when a search is processed using the powerful search tool. Finding a superlative flick for the weekend binge becomes a piece of cake using this custom skin.
5. Chroma: Designed specifically for devices with a huge screen, the Chroma skin functions flawlessly on television sets. Propelled with high definition graphics and an intuitive font, this skin is a must-have on all the Ultra-High Definition (UHD) television sets as it accounts for a visually spectacular experience.
6. Bello 7: This RAM optimized custom Kodi skin opts for a purple interface instead of the standard blue interface highlighting it to stand amidst the crowd. Running searches for music, images, movies, and numerous other media items become a child's play. The add-ons are organized splendidly along with an enlarged red cursor for easier navigation within the skin.
The skin also provides options for various filters by prompting the mere basics. The list of categories provided by the skin includes a collection of the Latest Movies, Popular Movies, Box Office Movies, and much more.
7. Box: The perfect fusion of the older skins of Kodi, Box offers a customizable, clean, and user-friendly interface that is highly-organized. The main menu is categorized into numerous options providing the user with a sense of stability. The list of options provided include TV Shows, movies, music, and much more.
Using box, a user can hide touch controls, alter the default theme color, play video in the background, and much more. Content can be arranged according to the sources, add-ons, titles, posters, actors, release date, genre, and files providing instant access to the necessary fields.
8. fTV: Developed by Hitcher, fTV is one of the oldest active skins that is featured on Kodi. This skin is a mirror image of the interface equipped by the highly-regarded Amazon Fire TV Stick. It provides a quick, easy-to-use, and smooth interface that is simplified by the creation of various menus that contain a scroll of options navigating the user through the interface at every step.
9. Aura: As the name already suggests, Aura is an impeccable skin that couples functionality with customizability to give rise to a skin that is modern, premium, and loaded with features. Using Aura, an individual can add widgets, modify color combinations, adjust settings, modify themes, edit the background, alter the font, and customize a whole lot of other features.
10. Atlas: One of the oldest skins in existence, Atlas holds strong to this day withering the effects of time. One of the most highly-regarded skins, Atlas provides an interface that is similar to that of the streaming giant Amazon Prime Video. The skin has been revamped to a modern look that features a lightly themed mosaic design. It features a slideshow that presents the latest TV shows and movies to please the user.
Apart from this, it is also highly responsive prompting the user to utilize it on low-end devices that usually breakdown during such moments. With a straightforward and minimalistic design, the Atlas skin regains its position in the market by impressing the masses in a short duration of time.
Conclusion:
Change is necessary. As observed, there are tons of custom skins that can be utilized to provide a fresh, creative, and new look to the device internally. The skins mentioned above are some of the best custom skins that have been optimized to provide a stunning performance that is not fulfilled by lags and glitches.