Wondering what SFS means and how you can use it to your on Instagram and Snapchat?
When using social media apps like Instagram or Snapchat, it's not uncommon to come across popular codes like SFS, which may pique interest but also leave users scratching their heads. You are not alone if, while using these services, you have found yourself wondering what SFS means.
In this article, we will explore SFS on Instagram and Snapchat, breaking down what it is and how it may be used to your advantage. We have got you covered whether you're looking to increase your follower count, promote engagement, or just learn the social media lingo that rules these sites.
---
What does SFS mean on Instagram and Snapchat?
Short Answer: On Snapchat, SFS means "snap for snap" and on Instagram, SFS means "shoutout for shoutout" or "spam for spam." It's a prevalent phrase on social media for people to ask to give shout-outs or swap snaps in order to boost one another's popularity.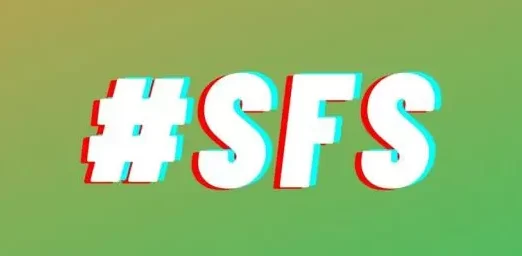 On Snapchat, SFS stands for "Snapchat for Snapchat". It's a special code for Snapchatters to use when they want to be followed back. Simply said, it's a method through which users may request that their friends also follow them on the service. Although it is available to all users of the service, it is most often used by influential figures on social media.
A user will often upload a photo with the hashtag #SFS attached to it. To get additional exposure, they may invite their buddy to follow them back on Snapchat or encourage their followers to share their snaps.
Instagram users may give a "Shoutout for Shoutout" or "Spam for Spam" as an explanation of the acronym SFS. It is when two accounts work together to boost the popularity of each other's pages in the hopes of gaining more followers and engagement. Most typically, it is used by influential people on social media to get more followers.
Typically, a user will invite their followers to reshare their content by using the hashtag #SFS in the post's description. In exchange for your assistance, they may share your work.
---
How to Use SFS on Snapchat
To do SFS on Snapchat, you can use the hashtag (#SFS) on your snap stories or sending a snap asking for an SFS or you can simply text them if they 'wanna SFS?'
Method 1: By sending snaps
To get the attention of individual people, you may send them a snap and add an SFS caption to it. It is a bit of a hassle to have to manually notify every one of your pals using this way. However, luckily you will not have to worry about getting spammed while employing this particular method.
Method 2: By uploading stories
The whole public may see your profile if you have made it public. You are free to choose whatever status you want. All you have to do is add the tag of SFS in it. Use the #SFS hashtag or directly ask your audience if they want to SFS with you and include the request into your story.
Once they see the SFS label, they will know you are open to let others see your profile. Engage with the stuff others are sending you in response to your SFS request by sending them snaps of your own. Share your appreciation for those who have joined the SFS exchange by mentioning them in your snaps.
Method 3: Text them directly
Contact the people you think might make good SFS partners by texting them directly. Just remember to keep it short and sweet. A user may say something like, "Hey (username), I adore your photos! Wanna SFS with me?"
---
How to do SFS on Instagram
Method 1: By uploading a story
To use your SFS (Shoutout for Shoutout) strategy on Instagram, crafting an appealing and audience-relevant Story is important. Your story should be visually captivating, resonating with your followers' interests and preferences.
Within this story, simply include the SFS request to maximize its effectiveness. You can use text, stickers, or expressive emojis to properly convey your intent to engage in SFS.
You can also use phrases like "SFS anyone?" or "Let's shoutout each other!" to make your intention crystal clear and encourage user participation. As responses pour in, do not just sit back; actively engage with them. Interact with the content of those who have responded to your SFS request.
Method 2: By posting a picture
Create a nice Instagram post that represents your content well. In the caption of your post, explicitly mention your interest in SFS. You can use hashtags like #SFS or #ShoutoutforShoutout to attract users looking for collaboration opportunities. This can be a photo, video, carousel post, or even an IGTV video.
Respond to people who engage your SFS account, like your article, and leave comments on it. Recognize their efforts and be ready to return the favor. You should repost the Instagram photos and videos of your SFS partners and tag them in the description. Include a link to their profile and a reason why your followers should follow them.
Method 3: Send DMs to your followers
You may find SFS partners by sending direct messages (DMs) to your followers, in addition to responding to requests made via Instagram stories or posts. You may find potential collaborators within the user base by DM-ing.
Write a quick and cordial direct message (DM) to send to a subset of your followers. Just say something like, "Hi there! I love your snaps. Would you be up for an SFS? Let's support each other!" If the user is interested in SFS, coordinate the details of the exchange such as the timing, the specific posts, or stories to share, and any hashtags or captions to use.
---
How to Respond to SFS on Snapchat
It takes no time at all to respond to an SFS request on Snapchat. Whether you decide to follow someone back who sends you a Snap or Chat with the code "SFS" is entirely up to you.
Simply go to their profile and use the "Follow" option to reciprocate the follow. You don't have to do anything if you don't want to follow the person back.
Inquire further if you are keen in participating in an SFS. Ask how long it will last, if there are any particular snaps or stories that you should post, and if there are any hashtags or captions you should use. Discuss when both of you will share each other's content.
---
SEE ALSO:
---
FAQs
1. How can I find SFS partners on Instagram and Snapchat?
On Instagram you can search for users by using SFS-related hashtags like #SFS, #ShoutoutforShoutout, or #SpamforSpam. Engage with those showing interest in collaboration, either through comments or DMs.
On Snapchat, you can connect with potential partners by sending direct messages or snaps expressing your desire to engage in SFS. Personalized outreach is key to finding willing collaborators on Snapchat.
2. Does SFS guarantee increased followers and engagement?
SFS offers no absolute assurance of increased followers and engagement. Its impact hinges on several variables, including the caliber of your content, the active engagement of your audience, and the proficiency of your collaborative endeavors.
While SFS can enhance visibility and introduce your profile to a broader audience, the ultimate outcome is dependent on these factors – consistent, high-quality content and a good online presence to convert visibility into lasting engagement and follower growth.
---
Final Words
As we draw to a close, you will have a better grasp of the social media world, where connections are established, material is shared, and engagement flourishes, thanks to our exploration of the nuances of SFS on Instagram and Snapchat.
We hope that in addition to clarifying the meaning of SFS for you, we have also shown you how it may be used to your advantage in the ever-changing world of social media to foster greater collaboration, expand the reach of your followers, and amplify your audience's participation.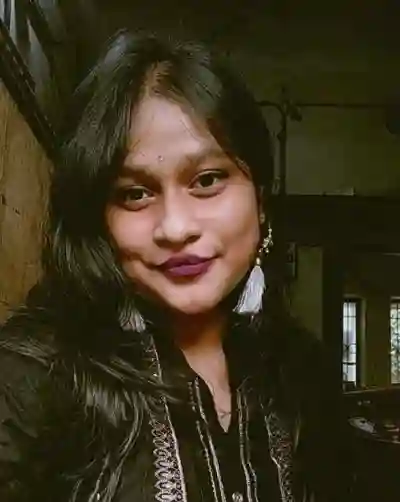 An anime aficionado who also maintains a keen interest in global developments in the fields of technology & gadgets. In her downtime, she can be found trying out all possible varieties of dumplings. A strong believer in animal rights, she can't help but pet every cat she sees.