Is your Now Tv boost not working? Here, we have provided the reasons why it may happen and how to fix it.
Now TV is the most convenient and cost-effective option for residents of the United Kingdom to watch Sky channels without having to commit to a pricey monthly subscription bundle offer. Even so, I'd go as far as to say that Now TV is the greatest alternative available, although it may still be a step below Netflix.
The quality of the Now TV streaming service is the one thing that can give you some trouble from time to time. Netflix appears to have no problems operating at the higher definition; however, TV frequently has difficulties maintaining the same level of visual quality compared to Netflix.
Nevertheless, the Now Tv boost service enables you to enjoy your Now Tv subscription with improved image and sound quality. However, some customers have lately reported that the now tv boost service is not functioning properly.
---
Why is my Now TV boost not working
Short answer: Your Now TV boost isn't working because your subscription has ended, your internet connection is bad, you have too many devices connected, or the servers are down.
You are able to view both live and on-demand entertainment with Now Tv, which is a service owned by Sky. NOW Tv Boost is an add-on service that, for an additional fee, allows you to enjoy your Now Tv subscription with improved picture and sound quality.
In addition, it gets rid of advertisements and provides you with some additional streaming allowance. While it is possible to get by with the standard NOW TV Package, it is highly recommended that you consider upgrading to NOW TV Boost.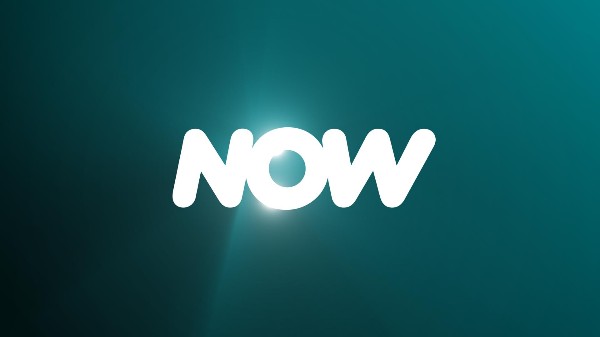 At the time of this writing, a subscription to NOW TV Boost costs £5 per month. Because there are no longer any set contracts, this means that you are free to stop and start your NOW TV Boost service on a monthly basis whenever you find it necessary.
But as of late, just a minority of users are reporting problems with this service. There are a few different reasons why Now TV boost is not functioning properly.
Reason 1 – Poor internet connection
One of the main reasons why now tv boost isn't working is that your internet connection might not be strong enough. During busy times, some ISPs may intentionally slow down your connection. For Now TV boost to work, you need a speed of at least 2.5Mbps, whether you're using Wi-Fi or broadband.
---
Reason 2 – Subscription Expired
One other primary cause for this issue with the Now TV boost not functioning properly for you is that your membership to the Now TV boost had expired, and you have to renew it.
---
Reason 3 – Too Many Devices Are Being Used
One further explanation for this is that the same account is being used by an excessive number of devices. The plan costs five dollars a month and allows for a maximum of three screens. The resolution of the video is Full HD (1,080p). Now TV Boost will not function for you if you are simultaneously using more than three different devices.
---
Reason 4 – Down Servers
Check your service status first to determine if there are any network outages in your region before continuing to investigate any issues that may be occurring with your Now TV. In the case that there is a problem, you will be required to hold off on attempting to reconnect until the issue has been resolved.
---
How to Fix Now TV boost not working
If you have been viewing Now TV with a better streaming quality, but you are now experiencing difficulties or running into issues with Now tv boost not functioning, then you are in the right place.
This may be annoying but be assured that you are not the only one experiencing this. If you're having trouble fixing something, there are a couple of different tried-and-true solutions you may try.
Method 1 – Update Now Tv
Many users have complained that their Now Tv Boost services have stopped working or failed to launch correctly.
It's likely that the software you're using for Now Tv is out of date, which would explain why this is happening.
Step 1– Go to the Settings menu and then choose System to get started.
Step 2– Then, pick the option that lets you upgrade the system.
Step 3– Go to the Check Now button.
By doing these things, you can make sure that your NOW TV device has the latest software.
---
Method 2 – Unplug Your Smart TV
It's likely that your smart TV is causing some of the problems you're having with NOW TV. In this case, the best thing to do is to try to figure out what's wrong with your TV.
Step 1– Pull the plug out of the electrical outlet that your TV is plugged into.
Step 2- Press and hold down the power button for about a minute.
Step 3- Wait one minute before proceeding further.
Step 4– You can now turn on your smart TV.
After this fix is put in place, Now Tv subscribers should be able to use the service again.
---
Method 3 – Factory reset
Resetting your NOW TV to its factory settings might solve numerous problems.
Use these instructions to reset your Now Tv to factory settings.
Step 1– Select System from the Settings menu on your NOW remote.
Step 2– Choose the "Factory reset" option under "Advanced system settings."
Step 3– To proceed, please use the on-screen keypad to enter the four-digit code displayed.
---
How to activate Now TV boost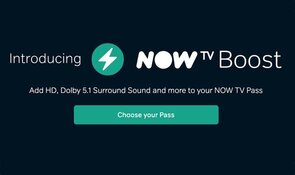 If you have come to the conclusion that the Now Tv Boost is the correct service for you and that you want to subscribe to it, then you should begin by going through these straightforward steps.
Step 1– To watch Now Tv, go to the website.
Step 2- You may do this by logging in to your Now Tv account.
Step 3– Navigate to the section of My Account under "Now Membership."
Step 4– Select If this is your first time, you could see some results from adding a boost. Start Your Free Trial Here.
It is possible that it can take up to four hours for Now Tv Boost to become active on your account once you have subscribed to the service. If, after a period of four hours, you are still unable to access it, you should get in touch with NOW TV to find out what the problem is.
---
SEE ALSO:
Fix Now TV keeps buffering (2022)
Why is Now TV remote not working after changing the battery (Fixed)
How to get Now TV on Sky (2022)
---
FAQs
Q1- Why Is My Now TV boost not working?
Have you tried signing out and then back in on each of your devices? If you purchased the Boost straight from your online account, it may take up to four hours for the membership to become active after the payment is made.
---
Q2- How do I activate boost on now TV?
You will need to select a subscription first by going to NOWTV.com/membership in order to get started.
---
Final words
If you are experiencing problems with Now TV boost not functioning, then you are not the only one. Despite the fact that the quality of service has significantly improved over the past few years.
It's possible that the issue is with Now TV, in which case you'll want to get in touch with the company's customer service department.
Technical writer and avid fan of cutting-edge gadgetry, Abhishek has authored works on the subject of Android & iOS. He's a talented writer who can make almost any topic interesting while helping his viewers with tech-related guides is his passion. In his spare time, he goes camping and hiking adventures.