Instacart was created in 2012 by Apoorva Mehta, a former Amazon.com employee and entrepreneur. Instacart is an American grocery delivery and pick-up service that operates in the United States and Canada.
The company's services are available through a website and a mobile app. Customers can order groceries from partnering merchants and have a personal shopper conduct the shopping for them.
Instacart, on the other hand, has the authority to deactivate you in specific circumstances. To avoid being deactivated, it's critical to understand the reasons for Instacart deactivations. We've listed some of the reasons why your Instacart account may be deactivated, as well as how to avoid it.
---
Why is my Instacart account deactivated?
You will no longer be able to operate as an independent contractor for Instacart and accept batches if your account is deactivated. When you violate Instacart's Shopper Agreement, you may be deactivated for a variety of reasons.
To put it another way, if Instacart deactivates your Shopper account, you won't be able to accept any additional batches and continue to make money on the site.
You can still cash out any existing dollars, but Instacart Shopper deactivation means you won't be able to purchase and earn further money.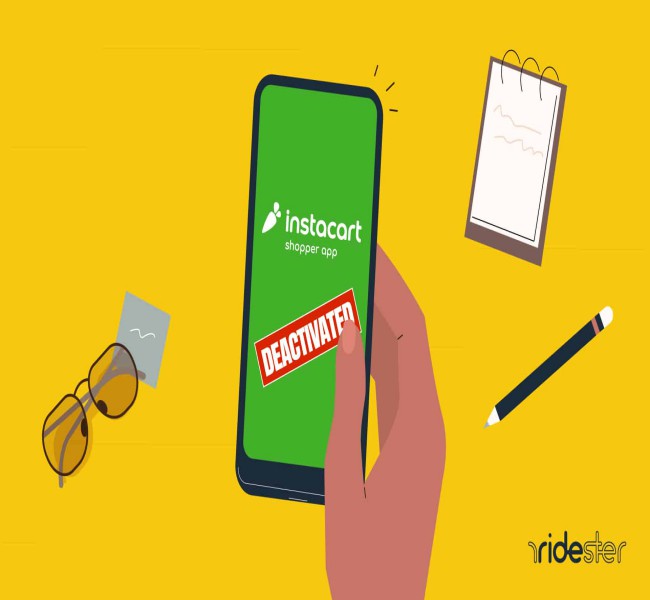 Deactivation of Instacart might happen for a variety of reasons. All of the reasons, however, are violations of the Instacart Shopper agreement, which you sign when you start working as a Shopper. Here are some of the reasons:
1. Low ratings for shoppers
After an order is completed, companies like Instacart use a rating system that allows customers to assess their entire experience and delivery person.
Customers rate you on a scale of one to five stars, and one of the most prevalent causes for Shopper deactivation is a very poor Shopper rating. Your rating should be between 4.5 to 5 .
---
2. Incorrect Alcohol delivery
Instacart users may order alcohol and have it delivered right to their door, which is a popular service. When working for Instacart, you are responsible for understanding and following their alcohol policy.
When picking up or delivering alcohol to someone, you must scan their driver's licence to verify their age. You are in direct violation of this policy if you do not follow these regulations, and Instacart will most likely delete your account.
---
3. Rude or Unprofessional attitude
This rule is a little more difficult to apply because it is subjective, but it is extremely important to be aware of. Deactivation of Instacart can happen for a variety of reasons, including:
Profanity
Inappropriate gestures
Using racial insults
Behaving in a way that is discriminatory or could be construed as harassing
The bottom line is that you must treat customers with respect, even if they are being unreasonable and causing you to lose your cool!
---
4. Attempting to deceive Instacart
This is a clear explanation for Instacart's deactivation, so don't try to take advantage of it! If you try to scam Instacart in any manner, you'll almost certainly be found and your Shopper account will be terminated.
The following are some of the most typical instances of fraud that result in Instacart cancelling your account:
Misuse of your credit or debit card.
Attempting to take advantage of the referral programme or any ongoing Shopper promos.
Encouraging people to defraud is a form of fraud. Instacart.
Providing false information during the registration procedure.
To summarise, always be honest and don't try to deceive Instacart, or you risk having your Shopper account deactivated!
---
5. Lying about orders that have been completed
This is a type of fraud that might result in the deletion of your Instacart account. In other words, if you label an order as complete when it isn't, you risk having it deactivated if something goes wrong.
You must ensure that you are following orders, thus if the customer instructed you to drop off groceries to them, you must contact them and do so. If they're unavailable, you can deal with an unresponsive consumer using the in-app processes.
Finally, don't try to steal groceries by notifying Instacart that a delivery was done while the groceries are still in your trunk!
---
6. Duplicate shopper accounts
If you wish to refer yourself or complete different Shopper promotions more than once, it may be tempting to create numerous Instacart Shopper accounts.
Multiple Shopper accounts, on the other hand, may cause Instacart to terminate your accounts.
This is covered by the Instacart Shopper Agreement's "fraud" section, so make sure you only have one account and don't try to cheat the system !
---
7. Violation of local laws
This should go without saying, but if you break local laws while working for Instacart, you will be deactivated. Again, this includes failing to deliver alcohol or medications appropriately, so be cautious!
---
8. Being late all the time
Another cause for Instacart's deactivation is that you're usually late while finishing batches. A low Shopper rating goes hand in hand with this.
In other words, if you're always late, you'll be deactivated, either due to a poor rating or because Instacart flags you as unprofessional.
---
How do I reactivate my Instacart account?
Simply log into your account again to revive an account that has been temporarily disabled. Alter the information you want to change by tapping it.
When it comes to reactivating accounts, Instacart is highly stringent. You should also keep in mind that if you temporarily delete your account, Instacart will only disable it for one week. Do you want to cancel your impending express membership renewal, whether it's monthly or yearly? A new page will appear; select instacart express from the left-hand menu.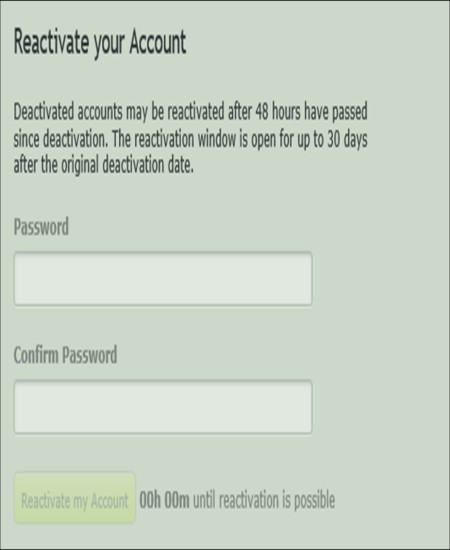 ---
Conclusion
Finally, if you breach Instacart's Shopper agreement in any manner, your account may be deactivated. As a result, it is preferable to adhere to the laws and regulations.
If you are still deactivated, follow the steps outlined above to reactivate your account. However, it is preferable to follow the rules than to get kicked out.
As a result, we've attempted to collect as much information as possible. I hope this helps you out. That's all we've got for now.
Thanks!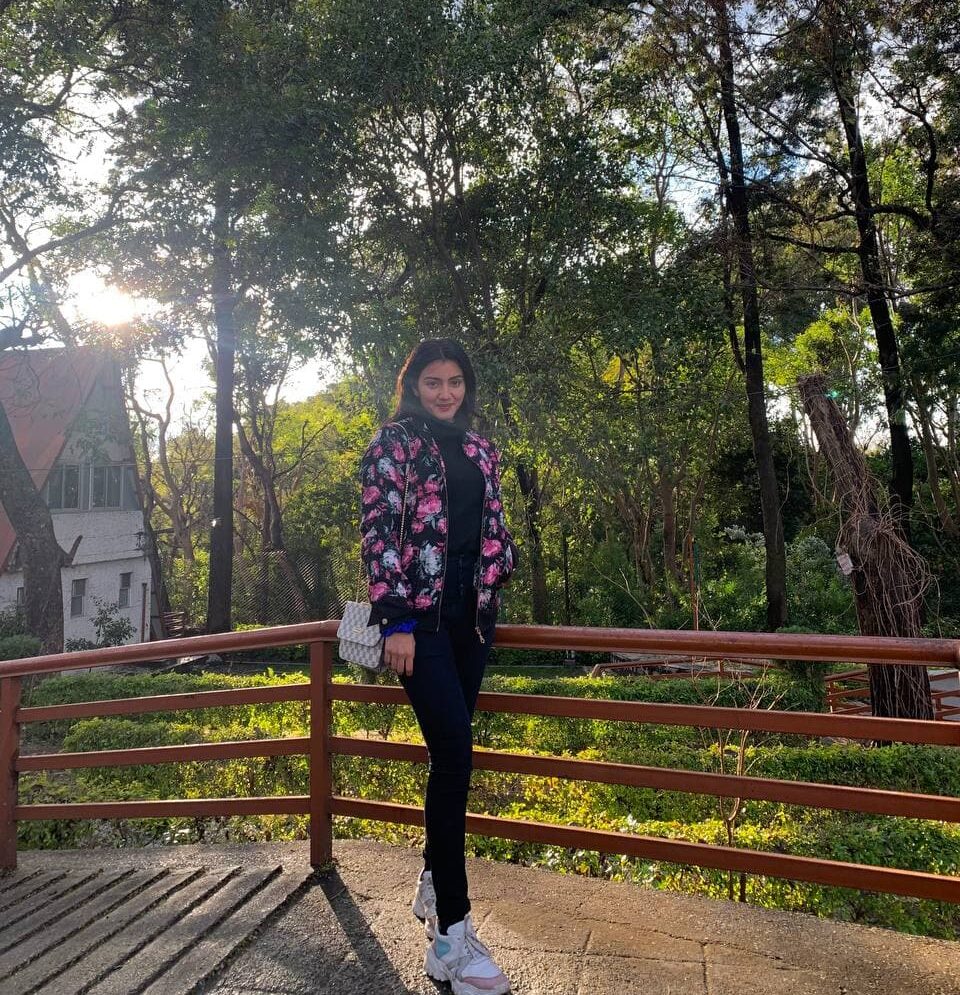 Ishika is a CDS aspirant from Dehradun who is now doing her bachelor's degree at Delhi University. She enjoys reading and doing her own skin care and maintenance, but she is also a fitness enthusiast who can't seem to stay away from junk food. She enjoys the serenity of nature. She is new to Android Nature and works on our tech-related topics.