Facebook is one of the biggest Social Media companies out there. Whatever changes happen we can always count on Facebook to introduce it first into their website, or app. A while ago Facebook introduced dark theme to its app users. This time, Facebook has introduced a redesign of the profile page. Thus, many users are wanting to switch Classic Facebook Page to the new page.
There are many ways to achieve the new page introduced by Facebook. However, there are some catches with it. In this article, we would discuss it along with other things and how to get yourself the New profile page.
What is the New Profile Page?
This is a normal question to ask. I was confused about it when I first saw Facebook announce it, especially due to a lot of its features. The new page is nothing but the previous Facebook Page but with new designs and settings. It has been made to keep certain people in mind.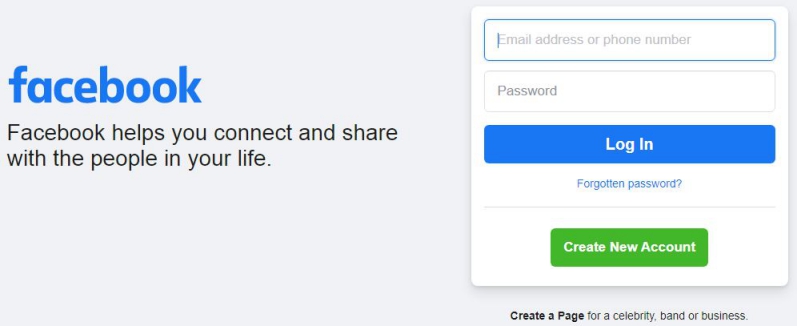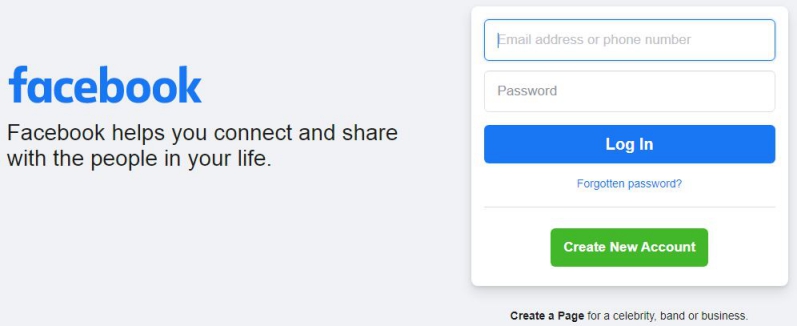 According to Facebook, the introduction of the new page is going to be useful especially for public celebrities, business-oriented people, and such. It would help them manage their presence professionally on Facebook who wants to build their audience and connect with them. When you switch all the content would be transferred to the new page without any extra efforts which are really great thing.
What are the new changes and features of this New page?
The first new change on the page is quite evident. It has a new layout and design. It is more clear and easier to use, providing better functionality. The second change is that you can now easily switch between your personal profile and public page. This would lead to seamless interaction and independent management of both your page and profile. Facebook has also introduced news feeds on the page, making it easier to interact with other brands, partners, and public figures. This would help in gathering news from like-minded and useful sources which keeping your personal profile clutter-free.
Facebook has also provided ways to allow task control of your page to Facebook or others to manage. You would also get better insights and relevant notifications than earlier, making your new page completely separate while remaining easily manageable still.
Now that we have talked of the new changes, let us see what features are brought by this new page from Facebook. But first, why your question would be, why did we not include features in changes directly. This is because features only the administrator has access to these features. The administrator of the previous old page would get direct Facebook access to features which we are going to talk about now.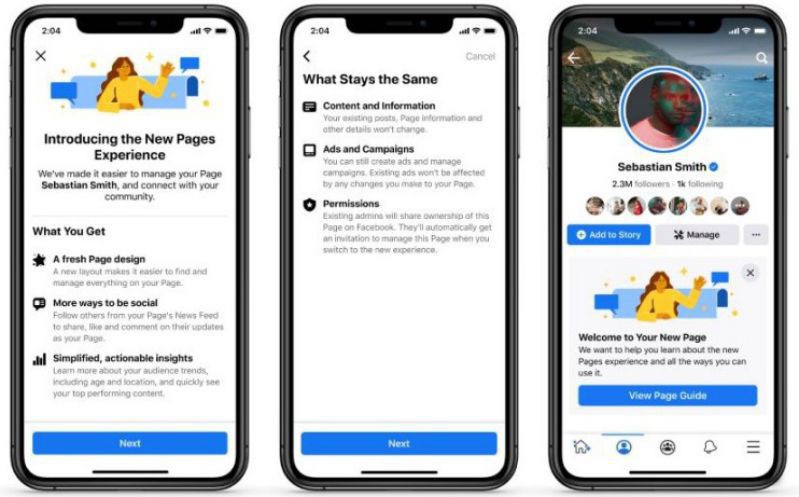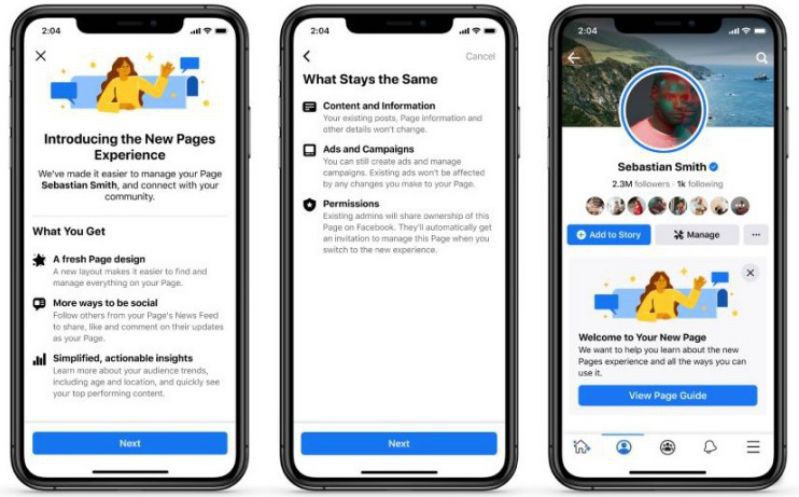 1. Settings: You can manage and edit all settings, such as information about a page and delete pages as well.
2. Permission: If you have Facebook access with full control, you can give Facebook access or task access to manage your new page, which would make controlling your page quite easy!
3. Content: You can create, manage and delete any content on the page if you wish to, which includes posts, stories, and more.
4. Message: This is a pretty obvious feature. You would be able to send messages in your inbox as a page and reply and process them as the same as well.
5. Community Activity: With the administrator role you can delete and reply to comments, remove unwanted comments, and report activity on your new Facebook page.
6. Advertising: You can now create, manage and delete advertisements on all platforms, making it easier to sort and filter what advertisements you would prefer and when.
7. Insight: The page admin can use the page, post, and ad insight to analyze how well the page is performing.
8. Linking Instagram account: Now you can link your Instagram account to your page as well! This would help in cross-posting, managing ads, and conversations on two separate platforms at the same time.
9. Monetization and advertising: You can use tools that would help you to monetize the content you create. The new feature also lets you create and manage advertising campaigns using your new page and ad manager.
10. You get the ability to manage pages from all platform tools (this includes Facebook Business Suite, Ad Manager, Creator Studio, etc.)
There might also be a case where you need someone to perform certain tasks for you involving these features. But you would not like to trust them with the administrator, in which case Facebook has also provided you with the task access option, which can be used to provide specific task permissions to the users. This way you can let them work with the tasks without having to worry about anyone messing with the settings or important features of the page.
Facebook has also cleared you would be able to access most of your features from the previous old pages. Rolls is one of the features removed from the new Facebook page. However, You can not have a moderator, editor, and such rolls for the page. Use the Task access or the Facebook access method instead. Check out more details on Facebook here.
How to switch Classic Facebook page to the new page:
After all the features and changes are clear, it is now time to talk about how to finally apply it. Unfortunately, this feature is not available for everyone as of right now. Chances of old Facebook accounts, with the time of creation before 5-8 years are more likely to have access to this feature. For those who are eligible for this feature, the process for Desktop and application differ to some extent and we would be discussing both of them in steps.
Steps to Switch to a new page on Desktop:
Step 1: Head to Facebook's home page.
Step 2: On the top right side you would find your profile picture. Proceed by clicking on it.
Step 3: You would find the 'Switch Profile' option under it. Clicking on it would take you to your new chosen page.
---
Steps to Switch to a new page on the Mobile app:
Step 1: Open the Facebook app and locate your profile picture.
Step 2: Your profile picture is inside the menu on the top right. Click on it to reach the Profile page.
Step 3: You would find the option under your name. Tap on it to proceed to your chosen page.
---
Conclusion:
Here we have discussed all the new pages introduced by Facebook and how to switch to it. I hope this article proved useful for you!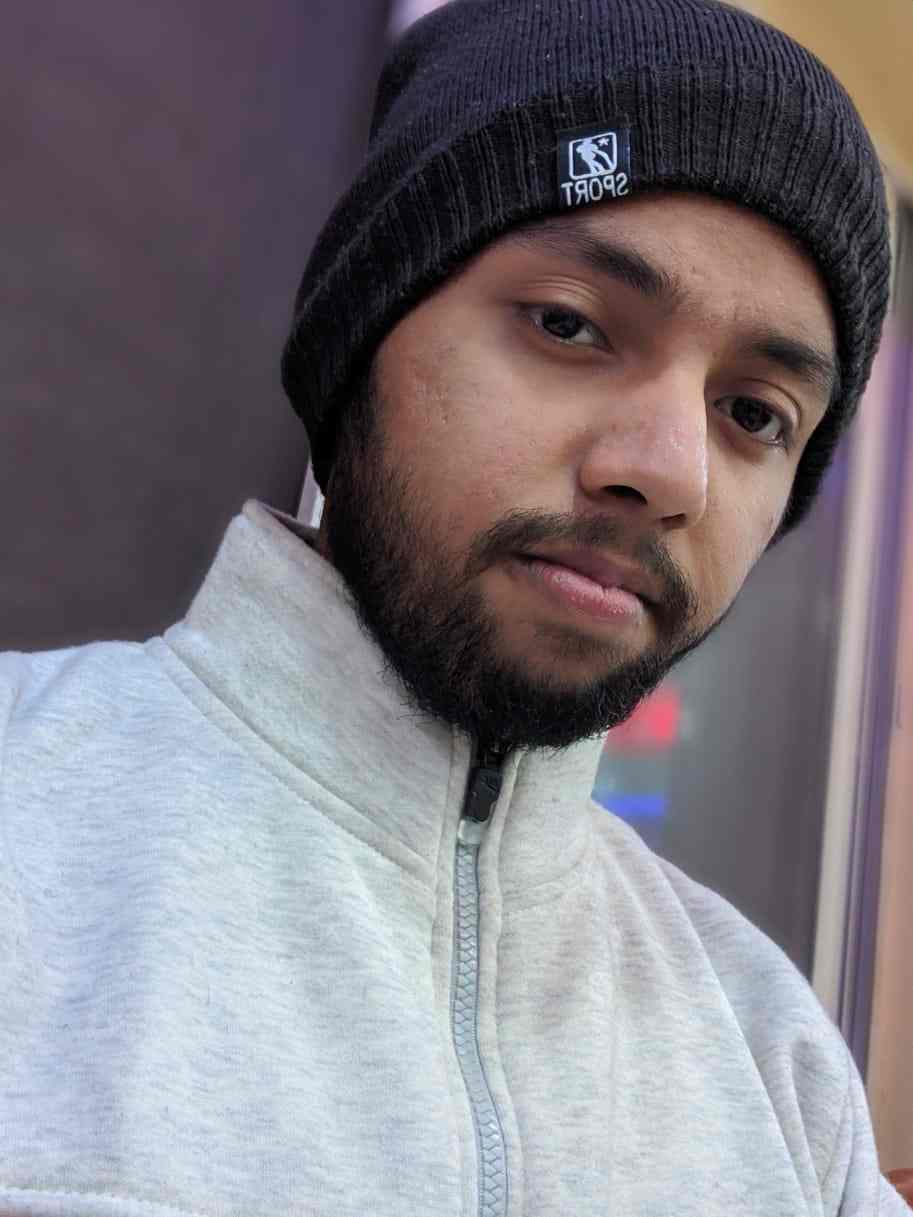 For someone who is a Medical School student, you certainly did not expect me to be here. But here I am, due to my fondness for technology, games and science. There is just something really sweet about technology that has helped in binding us together, so it is not surprising that I love to talk about it. And with the same technology, you could connect with me easily, so feel free to!