If you're concerned about Toshiba TV HDMI sound not working, you've come to the right place.
Toshiba is a well-known brand in consumer electronics, and its televisions consistently rank among the most sought-after products available. In order to transfer high-quality audio and video information between devices like televisions and external sources, the HDMI connection has become the norm.
On the other hand, if you run into a problem with your Toshiba TV in which it shows visuals but does not emit any sound, this can be a very frustrating experience meanwhile HDMI can also be the root cause of Toshiba TV sound but no picture.
In this post, we will look into the potential causes and present some practical troubleshooting procedures to assist you in resolving the sound-related issues that have been occurring with the HDMI connection to your Toshiba TV.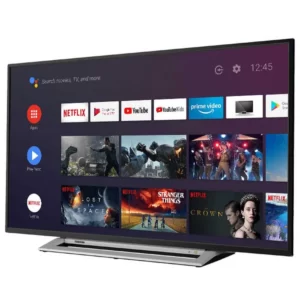 ---
Why is my Toshiba TV HDMI sound not working
Short answer: Your Toshiba TV's HDMI sound is not working due to a faulty HDMI cable, a faulty HDMI port, incorrect audio settings, or outdated firmware.
Reason 1 – Loose or damaged HDMI cable
The HDMI sound on your Toshiba TV may not be functioning properly due to a loose or damaged cable connection, which is one of the most typical causes of this problem. It is possible for there to be problems with the sound if the HDMI cable is not correctly connected to both the television and the audio source or if they are damaged.
Reason 2 – Faulty HDMI port
A malfunctioning HDMI port on your Toshiba television is yet another potential source of the sound problems you are experiencing with the HDMI connection. It's possible that HDMI ports will wear out or become damaged over time, which will result in connectivity problems.
Reason 3 – Incorrect audio settings
There are occasions when an erroneous audio setting is to blame for the sound problem on your Toshiba television when using HDMI. It's possible that the audio settings on your Toshiba TV and the audio source are different, which can result in sound troubles while utilizing HDMI.
Reason 4 – Outdated firmware
If your Toshiba TV is experiencing audio problems when using HDMI, check the firmware. Your TV's functioning is managed by a piece of software called "firmware," and it receives regular upgrades to address issues and enhance performance.
---
Fix: Toshiba TV HDMI sound not working
Method 1 – Check all HDMI cables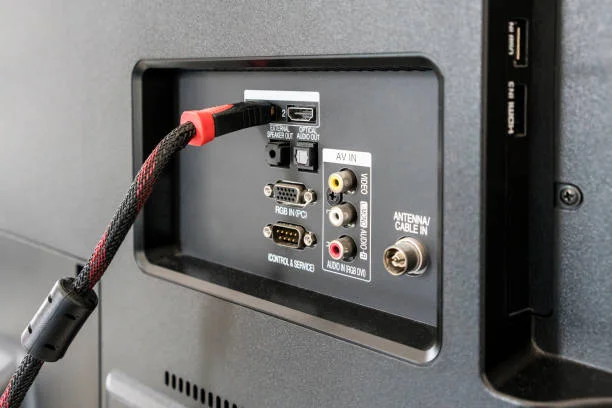 The first thing that needs to be checked is whether or not all of your HDMI cables are connected in the correct way. Check that every HDMI port on your devices and TV is closed securely and that the cable is fully inserted.
Move the HDMI cables around to verify that they have a secure connection. To clean the contacts and reseat the connection, slide the cables in and out of their respective slots.
---
Method 2 – Update firmware
Having outdated firmware can frequently cause a variety of technical issues, including sound issues with HDMI connections. It is absolutely necessary to keep the firmware on your Toshiba TV up to date in order to provide the best possible performance.
Follow these instructions to check your Toshiba Fire TV for updates and to bring it up to the most recent version.
Step 1- Navigate to the Settings tab, and from there, select the option labeled System/Device & Software.
Step 2– Navigate to the About tab.
Step 3– Select the choice for the Software version.
Step 4- To check for available updates, select the 'Check for System Update' option from the menu.
Step 5– Install if the update is available
---
Method 3 – Set the correct sound settings
Adjusting the sound settings on both your TV and the source device may resolve sound issues when utilizing HDMI with your Toshiba TV. If you're having trouble hearing audio over HDMI, it may be because the sound settings on your Toshiba TV are incorrect.
The audio settings can be evaluated and adjusted in this way.
Step 1- Navigate to the Settings menu, then open the Display & Sound sub-menu.
Step 2– Go to the Sound menu, and then go to the Advanced tab.
Step 3- Ensure that all available options are turned off or are set to their default settings.
If you want your speakers set up correctly, follow these steps.
Step 1– Navigate to the Settings menu, then choose Display & Sounds.
Step 2- Choose Sound Settings, then TV speakers.
Step 3- Turn this feature on if it isn't already active.
---
Method 4 – Power cycle the TV
Toshiba TV problems, such as the dreaded "HDMI Does Not Work," can be remedied by just turning the TV off and on again. TVs can be "power cycled" by switching them off, unplugging them for a set amount of time, and then reconnecting and restarting them. This can help fix the situation by erasing any transient faults or errors.
---
Method 5 – Check and Adjust Resolution
Checking and adjusting the HDMI source's resolution can be an efficient option. If you're having difficulties with the sound on your Toshiba TV via HDMI, checking and adjusting the resolution of the source device is a good place to start.
You can make sure the resolution is compatible with your TV by going into the settings of the HDMI source device, checking the resolution settings, and making any necessary adjustments.
---
Method 6 – Modify HDMI Input Mode
Altering the Toshiba TV's HDMI mode is a novel solution to explore when problems arise with external HDMI sources.
Check to see what mode the HDMI input is set to on your Toshiba TV. This instructs the TV on how to decode the HDMI signal coming from the source.
To accomplish this, open the settings menu on your TV and then select the Advanced Settings option. Find the device's HDMI input mode and make sure it's set to the appropriate setting. HDMI 1.4 and 2.0 are widely used as HDMI inputs.
---
Method 7 – Check if the audio output is set to HDMI
If you are having problems with the sound on your Toshiba TV, such as their being no sound or the level being too low, one possible remedy is to check and see if the audio output is set to HDMI. This could help fix the problem.
Verify the volume level of your Toshiba TV's current audio output. The TV will use this setting to determine where to send the sound. To do this, you'll need to access the audio settings in your TV's menu. Check for an audio output setting and make sure HDMI is selected.
---
Method 8 – Reset the Toshiba TV
If you're having problems with your Toshiba TV that other troubleshooting methods haven't been able to fix, one possible solution is to reset it to the factory settings. This may be done by following the instructions that came with the TV. When you reset the TV, all of your personalized settings will be deleted, and the device will return to its factory defaults.
---
SEE ALSO:
---
Final Words
It's annoying when the Toshiba TV shows the video from an HDMI source, but the audio doesn't play. In many cases, the problems described in this article can be isolated and fixed by following the troubleshooting procedures described here.
Technical writer and avid fan of cutting-edge gadgetry, Abhishek has authored works on the subject of Android & iOS. He's a talented writer who can make almost any topic interesting while helping his viewers with tech-related guides is his passion. In his spare time, he goes camping and hiking adventures.