Have you ever been surfing TikTok and received the annoying "Page not available" error message? If so, you may be asking what's causing the problem and what you can do about it.
This error notification is especially frustrating when you're trying to access something that catches your attention. To make matters worse, sometimes you just don't know why you're receiving the error message in the first place.
The good news is that you have found the correct site to get the solutions you've been seeking, so you can finally relax about it. By the time you finish reading this post, you should have a much better idea of what causes this issue and how to get rid of it.
---
Why does TikTok say page not available?
Short Answer: TikTok's "Page not available" error may be caused by a number of factors, including an incomplete or corrupted cache, turned-off cookies, browser add-ons, server or technical problems, country limitations, connectivity difficulties, an out-of-date software, or a blocked account. This may also happen if you attempt to visit a page that has been removed from TikTok if the account you're trying to access has privacy settings that prevent you from seeing them, or if TikTok has banned, deleted, or temporarily locked your account.

1. Uncleared cache
If you encounter the "TikTok page not available" issue, try deleting the app's cache to see if it resolves the issue. Clearing the app's cache will delete any corrupted data, which will help improve the app's speed.
2. Cookies disabled
Websites use "cookies" to keep track of your preferences and personalize your browsing experience. TikTok may not work correctly if you have deactivated cookies for the platform. This might result in a 'page not available' error.
3. Problematic browser extensions
This issue may have been caused by a browser extension that is incompatible with TikTok. Try deactivating any add-ons you may have in your browser to see if it helps.
4. Server problems
When TikTok has server problems, users may be unable to access some features or content, as is the case with any online service. If that's the case, it's probably better to give it some time and try again later.
5. Ban imposed on account
Your ability to see content on TikTok may be restricted if your account has been banned for violating the platform's community rules or terms of service. A message detailing the reasons for your account suspension should then be sent to you by TikTok.
6. Account deleted
Neither your own nor any other user's content will be accessible once you have removed your TikTok account. This means that you may see the "Page not available" error message while trying to access a TikTok video or user account.
7. Technical problems
A 'page not available' error may appear if there are problems with TikTok's app or servers. This might possibly be due to a platform error. You may either wait for TikTok to address the problem or get in contact with customer service to get things moving again.
8. Restrictions imposed by country
Depending on the laws of your region, certain content on TikTok may be unavailable even in areas where the app is accessible. Also, TikTok is not available in all countries. This might be the reason why you are unable to see some videos or sites on TikTok.
9. Internet connection issues
Your inability to see certain content on TikTok might be the result of a sluggish or unreliable internet connection. If that doesn't work, you may always try switching to a new network or trying to reset your router.
10. Privacy settings
If a TikTok user chooses to set their account private, only their accepted followers will be able to see their content. The 'page not available' warning will appear if you attempt to see a private account's content but are not already following that account's owner.
11. TikTok either removed or is reviewing the page
If a user's page or video is found to be in violation of TikTok's community rules or terms of service, it may be removed. TikTok carries out some kind of content analysis on anything posted to it.
You may see the Page not available issue while attempting to access a TikTok account or video that has been deleted or is currently being reviewed by TikTok's executives.
12. Outdated app
One possible cause of this problem is using an old version of the app. Regular updates to the TikTok app often include bug fixes and new features. Updating the app could help fix the issue.
13. Account temporarily locked
If TikTok determines that you have violated the platform's terms and conditions or if it detects any suspicious activity, it may temporarily disable your account. If your TikTok account has been disabled, you will get a "Page not available" message whenever you attempt to view a video.
14. User has blocked the viewer
You will be unable to access the content of a TikTok user who has blocked you. It's possible that if you attempt to visit their page, you'll get a "Page not available" error.
---
How to Fix TikTok page not available sorry about that please try again later
Method 1: Delete the cached data
One of the first things people do when resolving a problem is to clear the app cache. A cache that is faulty or uses too much space might be the source of the "TikTok page, not available" problem. Here's how to clear the TikTok app's history:
Step 1: Navigate to your phone's "Settings"
Step 2: Navigate to Apps and choose TikTok.
Step 3: From the App Info screen, pick Storage and Cache.
Step 4: Click the "Clear Cache" button to clear the cache.
Since iOS does not have a cache-clearing feature, you will need to Offload the app and re-download it from the App Store.
Method 2: Update the app
As was previously said, the 'TikTok page not available sorry about that please try again later' problem might be caused by an out-of-date app. It's possible that the issue with your app version was a bug that was resolved in a later release.
As new versions of TikTok are released often to provide new features and repair issues, this might be resolved by just updating the program. You may easily update the software by visiting either the Play Store or the App Store.
Method 3: Check your internet connection
This error message usually occurs because of a faulty internet connection. Check that your Wi-Fi or cellular connection is both steady and fast enough to handle video streaming. Try restarting your router or switching to a different network to see if it helps stabilize or speed up your internet connection.
Method 4: Disable browser extensions
To determine which, if any, browser add-ons are causing the problem, try temporarily deactivating them one by one. If you determine that one of these is malfunctioning, you may remove it from your system or disable it entirely.
Method 5: Log out and back in again.
If you've exhausted all other options, try signing out of and back into your TikTok account. This method of refreshing the application sometimes helps fix bugs.
Method 6: Use a good VPN
As we've already established, some countries have banned TikTok entirely, and even if it's legal where you are, regional restrictions may prevent you from watching videos from other countries.
A solid VPN, however, will allow you to change your server location to one in another country, allowing you to bypass this restriction.
Method 7: Get in touch with TikTok support
If you have any reason to believe that TikTok administrators have banned, deleted, or locked your account, or if you have tried the aforementioned solutions without success, please contact TikTok's support for further help.
---
SEE ALSO:
---
FAQs
1. Why are TikTok videos unavailable?
There's a chance that you'll see the message "Video unavailable. This content is age-restricted." next to certain videos on TikTok. There are a few different causes for this message to show up. This could be caused if you have set up TikTok's Restricted Mode which prevents users from being exposed to content they find offensive.
---
Final Words
TikTok's "Page not available" error notification is annoying, but it's generally the result of something simple, like an out-of-date program or a lack of internet access.
However, there are times when this is unavoidable due to technical difficulties, regional limitations, or account-related concerns. By being aware of the potential reasons for the problem and how to fix it, you may reduce the chances of seeing this error and keep enjoying TikTok.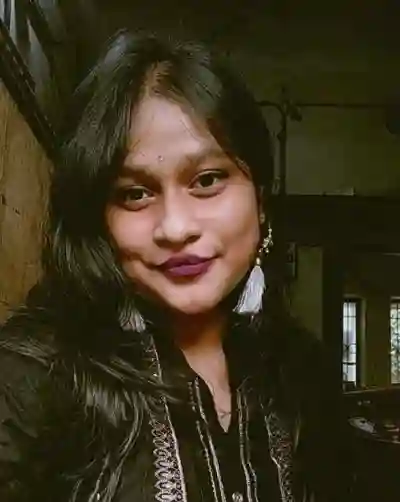 An anime aficionado who also maintains a keen interest in global developments in the fields of technology & gadgets. In her downtime, she can be found trying out all possible varieties of dumplings. A strong believer in animal rights, she can't help but pet every cat she sees.