Kodi is assuredly one of the best apps out there. At its core, Kodi is an open-source and free media player software. But, it is not like any other media player. Indeed, the thing that makes Kodi the best in its field is add-ons. In case you do not know, add-ons are small programs or apps targeted at a specific task. So, there are various add-ons that you can get for Kodi. Also, each of these add-ons is aimed at the applications and use cases. Now, Seren is one of them.
First of all, Seren is amongst the popular Kodi add-ons. For starters, Seren is the Kodi add-on with which the user can access and download different files from various torrent servers. At its core, Seren requires Trakt, Premiumize, or Real Debrid account. So, with this account, you can access the vast library at the tips of your Kodi. In this way, you can stream movies, shows, series, whatnot. Everything here is 100% free and illegal. But do note that some of the host websites used in Seren may be illegal in your country.
In a nutshell, Seren is a go-to for the majority of Kodi users. But, everything has its own set of cons. So, the same goes with Seren as well. Recently, users reported that Seren keeps crashing and not loading anything when the users tried to play any media on the app. In some cases, it even exits and goes to the home screen. So, here are a few ways in which you can fix the issue.
---
Fix Seren crashing or not loading on Kodi:
1. Clear the cache and data: 
The first step to fix this issue is to clear the cache memory and data of Kodi on your device. In certain scenarios, such issues may be due to maximum cache memory or data. So, it is recommended to start with this. Navigate to Settings -> Apps and notifications -> All apps -> Kodi -> Storage and cache. In this section, you can clear the cache and data.
2. Restart the device and check the network connectivity: 
Another quick tip to solve such issues is to restart the device. Turn OFF the device, wait for a couple of minutes, and turn it back. It is referred to as cold boot. Apart from this, you can also take a look at your network connectivity. If possible, forget the network and connect to it back.
3. Modify the settings in the CBN Real Debrid account: 
As mentioned above, Seren requires the Real Debird account. So, the Debrid is nothing but a hosting service where any app or website can store a file for downloading purpose on other sources. Basically, Kodi runs on such hosts. So, you can review the CBN settings of your host and make changes to them.
4. Update Seren: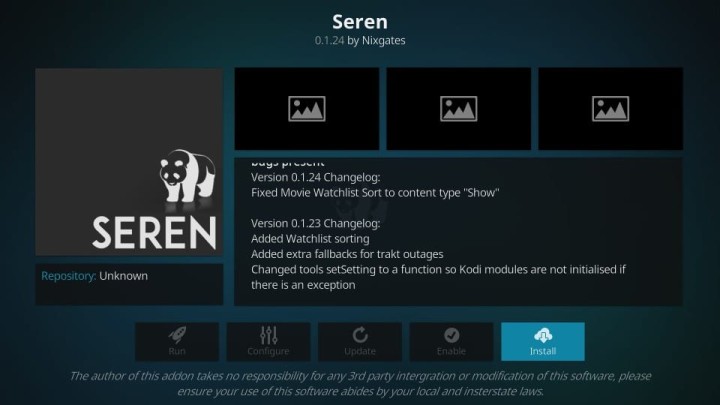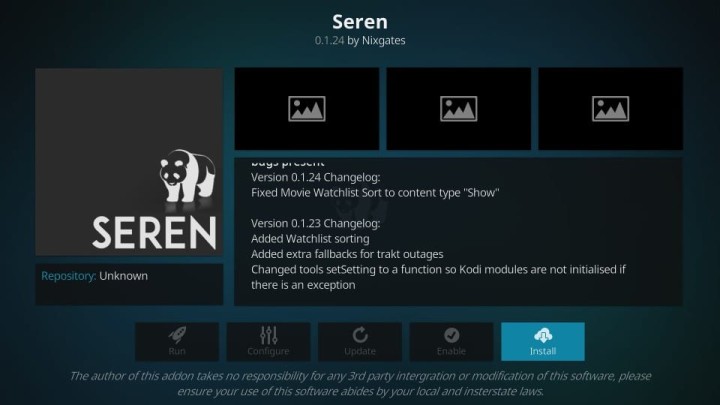 Last but not the least, you can check for any updates available. If there is an update, then make sure to update the add-on for your Kodi account and try again. Apart from this error, it may also fix some other unknown bugs and errors. To do this, you can go to the add-ons section, browse for the official URL, and update it.
---
Conclusion: 
To conclude, Seren always works and tries to bring updates for the users. So, it is likely that they might fix such issues in their upcoming update. But, any content that you play on Seren is handed over to Kodi. As a result, you can also cross-check other settings in VPN, device, software, etc. On that note, you can also check other Kodi articles here and check out the latest Seren update features here.
Karthik, a tech enthusiast and avid gamer, is a seasoned expert at AndroidNature.com. With a passion for cricket, bowling, and Counter Strike (PC Game), Karthik seamlessly combines his hobbies with his extensive knowledge to assist users in conquering social media apps, software, and devices.