If you want to know why your Kodi addons don't work, you're in the right place.
Kodi is a fantastic media player, and with all the available add-ons, it opens up a world of content for its users to enjoy. Kodi's capacity to support add-ons, often known as third-party plugins that can extend the capabilities of the program, is one of its most notable qualities.
Kodi add-ons, on the other hand, may sometimes become inoperable for various reasons, including software upgrades, technical problems, and modifications to streaming protocols. It is also possible that your Kodi addons may not work after the Kodi 19.0 matrix update.
Users may become frustrated as a result of this, however, there are solutions available to fix Kodi addons not working properly. In this piece, we will discuss many of the potential fixes that might assist you in resolving the issue of your Kodi addons not functioning properly.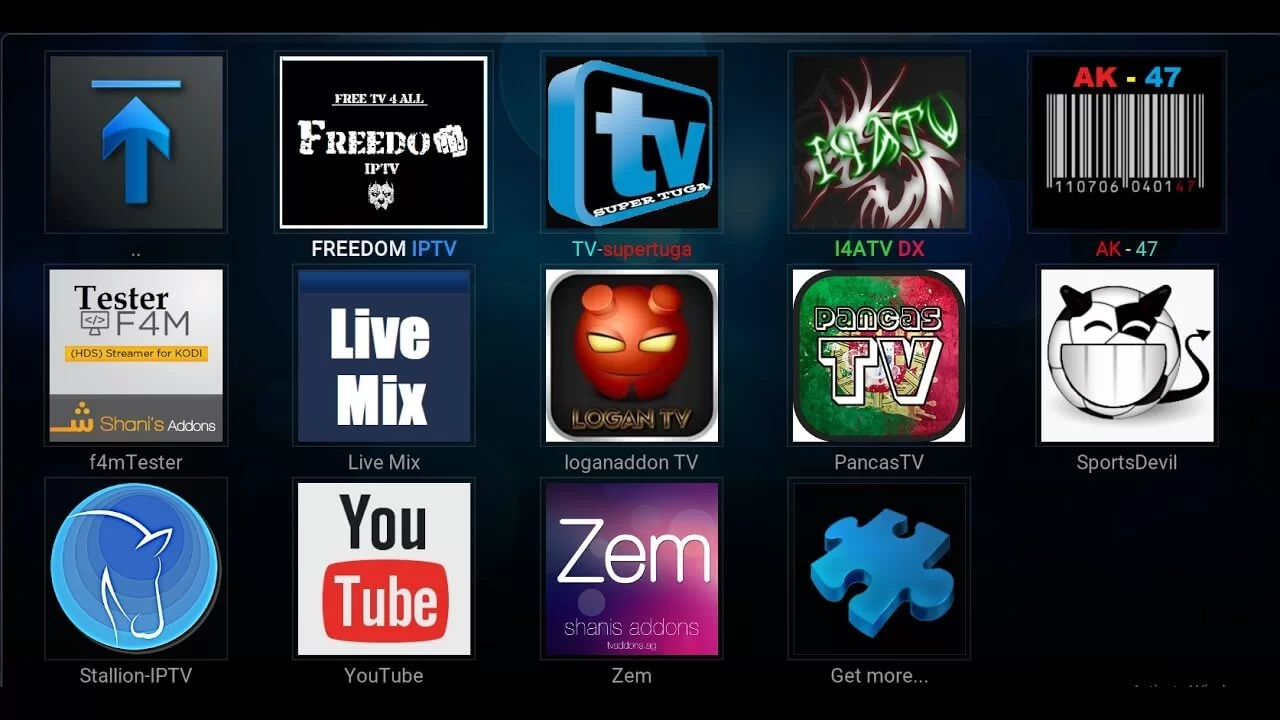 ---
Why are my Kodi Addons not working
Short answer: Your Kodi add-ons aren't working because they are either out of date, have corrupted files, or aren't compatible with Kodi.
There could be a number of factors contributing to the fact that Kodi addons is not functioning properly on your device. The most common mistakes that people make are listed down below.
Reason 1 – Outdated Addons
Outdated software is a typical cause of Kodi addon malfunction. To ensure that their addons continue to work properly and are compatible with the most recent release of Kodi, developers regularly release updates. A plugin could stop functioning if it isn't constantly updated.
Reason 2 – Internet issue
Problems with a user's connection to the internet are another frequent cause of add-ons for Kodi that may not function properly. Streaming media content requires an internet connection that is both reliable and fast; hence, you may encounter problems with add-ons if your connection is either poor or unstable.
Reason 3 – Corrupted files
Addons for Kodi can only work properly if they have the appropriate files installed. In the event that any of these files get corrupted, it is possible that the add-on will become inoperable.
Reason 4 – Compatibility issues
It is possible for users to install add-ons that are incompatible with Kodi and after installing, these addons will mess up your Kodi installation and prevent other addons from functioning properly.
---
How to Fix Kodi video Addons not working
Method 1 – Check Internet Connection
A problematic internet connection is one of the most common causes of add-ons for Kodi to malfunction and not work as intended. Streaming media content requires an internet connection that is both reliable and fast; hence, you may encounter problems with add-ons if your connection is either poor or unstable.
If you want to test the quality of your internet connection, try viewing several websites or streaming services to see if they are operating normally. If they are not, you may need to do some diagnostics on your internet connection or get in touch with the company that provides your internet service for assistance.
---
Method 2 – Update Kodi and Add-ons
Kodi and all of its add-ons receive regular updates that address issues and enhance the software's functionality. If the video add-ons for Kodi that you are utilizing are not functioning properly, it is possible that you are employing an older version of Kodi or an older add-on.
In this case, bringing Kodi and its add-ons up to date will fix the issue. Android users, here's how to update Kodi:
Update Kodi:
Step 1– Initiate the Google Play Store
Step 2- Go ahead and Search Kodi.
Step 3- Click Update, and then see if Kodi is functioning normally.
Update Kodi Addons:
Step 1- Launch Kodi and navigate to the Add-ons menu.
Step 2– In the top left corner of your screen, you'll see a button labeled "Package Installer."
Step 3–  Go to "My add-ons"
Step 4-  Select Video add-ons
Step 5- Select The Crew or any installed addon.
Step 6- To make sure this Addons is always up-to-date, select the option to "Auto-update" it.
---
Clearing the cache in Kodi is another excellent approach for fixing problems with video add-ons in Kodi that aren't operating properly. The cache is a collection of temporary files and data that are kept on your device so that the loading and playing of movies may be completed more quickly.
These files have a risk of being damaged over time, which might result in problems with add-ons for Kodi. It may be possible to fix these problems by clearing the cache.
---
Method 4 – Disable VPN
Using a virtual private network (VPN) or a proxy can occasionally cause compatibility issues with Kodi's video add-ons, particularly if the VPN or proxy is not installed correctly. If you are using a virtual private network (VPN) or a proxy and are having problems with your add-ons, you may try removing the VPN or proxy to see if the problem goes away.
---
Method 5 – Uninstall and reinstall addons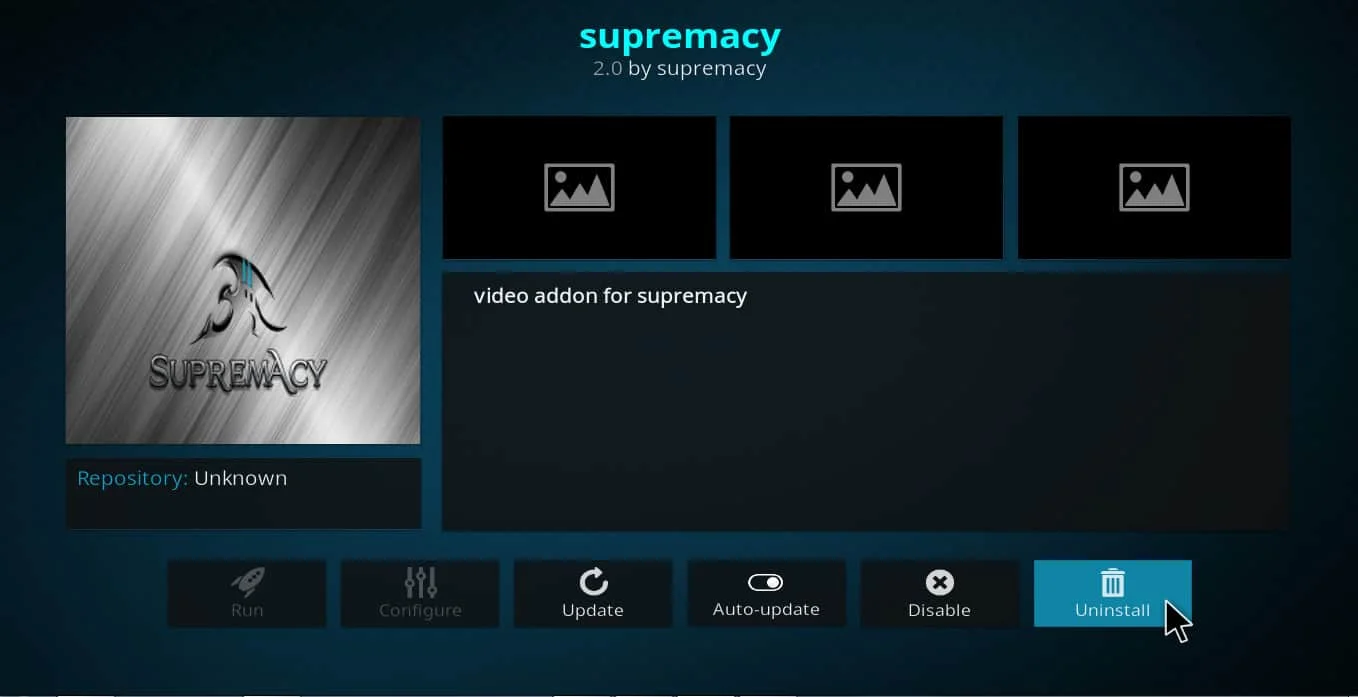 When issues emerge inside Kodi, it is possible that they are the result of a particular add-on that you are utilizing at the moment. It's common knowledge among Kodi users that add-ons are frequently removed and then re-introduced.
It's possible that the software on your device will become more sluggish if you have a lot of add-ons installed.
In this particular scenario, removing and then reinstalling these add-ons should solve the problem.
Step 1- Launch Kodi, then navigate to the "My Addons" menu.
Step 2- Choose All, then open any of the add-ons that are giving you trouble.
Step 3- Choose the Uninstall option, and then restart Kodi when it has been removed.
Step 4- Check to see if Kodi is operating correctly. In that case, you might try to reinstall the add-ons that caused the problem.
---
Method 6 – Reinstall Kodi
If your Kodi video add-ons aren't working, you can try reinstalling Kodi. You will need to uninstall Kodi from your device entirely and then reinstall it from scratch for this to work. If Kodi itself is at fault for your video add-ons not working, this should fix it.
---
Method 7 – Restart the device
The easy but often-overlooked solution to problems with Kodi video add-ons not working is to restart your device. If you're experiencing troubles with Kodi or its add-ons, restarting your device may solve the problem temporarily.
---
Method 8 – Reset the device
Resetting your device is an extreme measure that should only be taken if all previous attempts to resolve problems with Kodi video add-ons have failed. When you reset your smartphone, it will delete all of your data and go back to its original settings. If you're having trouble using Kodi or its add-ons, this may help fix the fundamental issues with your device.
---
SEE ALSO:
---
Final Word
Kodi video add-ons are a fantastic method to gain access to a broad variety of media material; but, they are also prone to problems, which may be resolved by using the following remedies.
Technical writer and avid fan of cutting-edge gadgetry, Abhishek has authored works on the subject of Android & iOS. He's a talented writer who can make almost any topic interesting while helping his viewers with tech-related guides is his passion. In his spare time, he goes camping and hiking adventures.
---
Stay connected with us for the latest updates! Follow us on Telegram and Twitter to join our vibrant community and never miss out on any exciting content."