Do you often get stitch trying to verify your phone number on Bumble? Looking for ways to resolve, Bumble's phone number verification not working issue?
This guide will help with just that. We've curated a list of easy fixes for resolving the Bumble phone number verification not working issue. So read along.
On Bumble, phone number verification is important to access your account unless you've linked your Facebook account. The verification code is sent to your number, and the account is verified using this code. But what to do if you don't receive the code or the code fails to verify the phone number? 
If you are also facing the Bumble phone number verification not working issue, worry not. Failure in the verification of phone numbers on Bumble happens from time to time. Numerous Bumble users have reported a similar complaint. Luckily though there are a few different troubleshooting steps that can help in resolving the issue.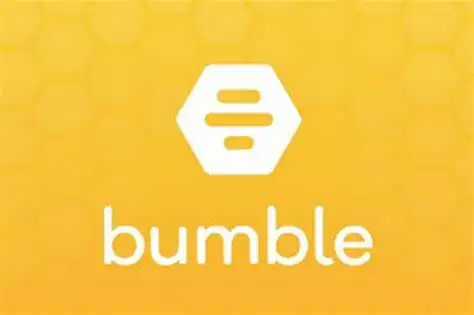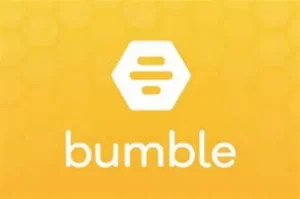 ---
Why can't I verify my phone number on Bumble?
Short Answer: Failed phone number verification on Bumble can be because of an issue with the app or an issue with the device or the mobile network. Often you unknowingly block the verification codes from being received on your device. Bumble phone number verification is not working from a network issue, disrupted phone setting, or simply because the apps server is down.
Users can experience an issue on Bumble with phone number verification in case of a number change. Although, there are multiple other reasons which might be causing the problem. Some of them are listed below:
1. Wrong Number/ Terminated account
A rookie mistake is entering an incorrect phone number when trying to verify it on Bumble. With a wrong phone number, no verification code will be received, hence no phone number verification.
Users will also not be able to verify the phone number liked with an account that has previously been banned or restricted on Bumble.
2. Shabby Internet connection
Bumble requires a stable internet connection for proper functioning. A poor internet connection will cause interruptions when trying to verify the phone number. This can lead to failed phone number verification from time to time.
3. Phone number already in Use
Sometimes users fail to remember whether their number has been linked to a previous account or not. In case the phone number is already in use for another Bumble account you will not be able to get it verified. 
4. Verification codes Disabled
You may have reported such app-generated messages as junk and forgotten about them. When reported as junk the verification codes and other similar messages get blocked by your phone carrier or saved in the spam folder.
5. Restricted Number
Bumble has some regulations on the type of Phone number that can be used in the verification process. Some virtual numbers and international numbers aren't acceptable, which could be causing the phone number verification not working issue.
6. Outdated app software
Bumble releases software updates from time to time. New versions are rid of any bugs that might've been causing issues in the previous version. The company also incorporated new features with these updates, so it's best to keep the app updated to its latest version.
7. Troubles with the Server
The app fails to work properly when the server is down. Technical issues can happen unexpectedly, preventing phone number verification from taking place on Bumble.
---
How to fix Bumble phone number verification not working?
With multiple causes come multiple solutions. Similarly, for the Bumble phone number verification not working issue, different troubleshooting steps are available for resolving it. This guide contains some easy solution steps that'll help with the verification issue.
Method 1: Reboot the Router
Bumbles phone number verification will be interrupted and ultimately fail when connected to a shaky internet connection.
Check your internet strength to see if it's stable or not. Restart the router and modem, then reconnect your device.
Launch the Bumble app and proceed with the verification process to see if the issue has been resolved.
Method 2: Cross-check the phone number
Often time we enter an incorrect phone number unknowingly causing such an issue to arise. It'll only take a few seconds of your time to do so but might resolve the issue altogether.
Method 3: Clear the Inbox
When your device's messaging app is filled it won't display any new messages, hence no verification codes will be received.
Delete all the unimportant messages from your device. Once done continue with the verification process to see if it helped. If not proceed with the next step.
Method 4: Check devices settings
You may have blocked verification code messages on your device sometime in the past. Changing this setting can resolve the Bumble phone number verification not working issue. Follow the steps mentioned below:
On your device open the Messaging app.

Tap on the three horizontal lines present at the top corner of the screen.

Click on the Blocked option from the menu.
Look for the verification message among the blocked messages. Continue with the verification process if you find the message, proceed with the next step if not.
Method 5: Check for junk messages
When a message is reported as junk, it gets sent to the spam folder or blocked by the carrier. Contact your phone carrier to unblock the verification messages or check the spam folder in your mailbox.
Method 6: Update the app
Outdated app versions can become glitchy and not function as efficiently as before. Keeping the app updated to its latest version can effectively solve the phone verification not working issue. 
Follow the steps below to update the Bumble app:
Open the play store on your device.
Search for Bumble in the search bar and see if any new update is available.
Click on the Update tab if present.
Once the updates are installed relaunch the app and proceed with the verification process. If the issue persists continue with the next step.
Method 7: Try another Login method
Bumble has two methods of verification, one with text messages and another via call. If you fail to receive a verification code via SMS, opt for a call instead. There's an option of using your Facebook account as well to log in to the Bumble account.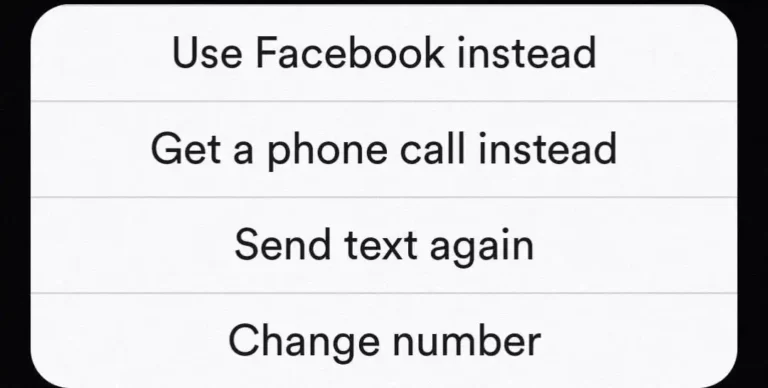 Method 8: Contact customer support
If all the above-mentioned steps fail to resolve the Bumble phone number verification not working issue, contact Bumble customer service for further assistance.
---
SEE ALSO:
---
Final words
Bumble phone number verification not working is an issue that can arise suddenly for anyone. Though, the tried and tested troubleshooting steps mentioned above will help in resolving the problem.
When the cause is related to the app's server all you can do is wait and check for updates on Bumble's Twitter page. When everything else falls short, seek professional help and contact customer support.
---
Stay connected with us for the latest updates! Follow us on Telegram and Twitter to join our vibrant community and never miss out on any exciting content."