Blink cameras are great smart cameras that you can add to your homes to increase security.
They're famous for their ability to monitor all the movements when you're away. Not only that but it also lets you keep an eye on all the movements detected by the camera on your phone.
For all these amazing features to function properly, you need to connect your Blink Sync Module to an active Internet connection. Otherwise, they won't work properly.
In today's article, we will provide you with solutions if you're having a hard time connecting your Blink Sync Module to your Wi-Fi network.
So Buckle up, it's going to be an amazing ride!
---
Why is my Blink sync module 2 not connecting to Wi-Fi
Short Answer: Your Blink sync module 2 may not be connecting to Wi-Fi due to several reasons. These can include using the incorrect Wi-Fi password, experiencing a power cycle issue, a need to reboot your Wi-Fi router, insufficient bandwidth, outdated firmware, the requirement for a Wi-Fi extender, having a VPN enabled, outdated phone software, or needing to update the Blink app.
Additionally, the placement of your router in relation to the sync module could be causing connectivity problems. By addressing these factors and following the respective methods, you can troubleshoot and fix the issue with your Blink sync module not connecting to Wi-Fi.
Before we dig deep into the solutions to fix this issue, let's discuss some more reasons why your Blink Sync Module is not connecting to Wi-Fi.
Reason#1: Low Signal Strength
Before you lose your mind at Blink's products, it's important to ensure that you have an active and stable internet connection.
Most of the time this issue occurs due to poor Internet connection. The first is that you need to check your Wi-Fi's signal strength.
Here's how you do so:
Step 1:

Go to

Blink App
Step 2:

Tap on

Device Settings
Step 3:

Next, select

General Settings

from the list

Step 4:

Go to

Camera to Wi-Fi
Here you will be able to see your Wi-Fi's signal strength. You can also check out the connectivity and Network Layout section below to get more info about your device.
---
Reason #2: Your Account is Inactive
Once you've made all the changes in the app, the next thing you need to confirm is that your account and Internet connection is active and stable.
Now, what do we mean by an active account?
Well, an active account means that your subscription, billing, or payment information is up-to-date and not expired. 
Also, check if your account has been locked or suspended due to any violations of the terms and services.
It's preferable to get these things checked to get your Blink Sync Module back to work.
---
Reason#3: Power Cut
Apart from confirming the reliability of your Internet connection, it is also important to check your power supply. 
Make sure your power outlet is providing proper power to all the necessary devices that allow connection to the Internet.
---
Reason#4: Incorrect Password
It might seem straightforward, but it's essential to insert the correct password while setting up your Blink Sync Module.
If you're bad at remembering passwords, use a password manager or a pen and a paper to write your passwords down in a safe notebook.
You can also see your Wi-Fi's default password at the back of your router.
---
How to connect the Blink camera to Wi-Fi?
Do you want to connect your Blink camera system to Wi-Fi? We're here to tell you!
Here's how you connect your Blink camera to Wi-Fi:
Step 1:

Install the

Sync Module

to the Blink App

Step 2:

Open the

Blink App
Step 3:

Tap the

+ sign
Step 4:

Select

Blink Wireless System
Step 5:

Scan or

Enter the serial number

of the sync module

Step 6:

Select your Blink system and tap

Discover Devices
Step 7:

Tap

Join

and Done!
These are all the steps you will need to do in order to connect your Blink camera system to Wi-Fi.
---
How to Fix: Blink camera not connecting to Wi-Fi
Without further ado, let's get straight into the solutions.
Method#1: Use the Correct Password
Have you recently changed your Wi-Fi password? If yes, then you need to remove the system and reconfigure your devices all over again. 
The next thing you need to make sure is you are using the correct password for your network. If you're putting in an incorrect password, your Blink module won't connect to your Wi-Fi network. 
---
Method#2: Power Cycle All Your Devices
Are you seeing a disturbing red light in your Blink Sync Module? Well, it indicates that your Module is offline. In this scenario, you are advised to power cycle all your devices.
Follow these steps:
Step 1

: Disconnect the power supply

Step 2:

Be patient for the next 15 seconds

Step 3

: Reconnect the power supply and turn on the Sync Module

Step 4:

The device will undergo a reboot process and will reconnect in a few seconds
Now, do you see a green light? Congratulations, your Sync Module has been connected.
---
Method#3: Reboot your Wi-Fi Router
One of the first things you should do is reboot your Wi-Fi router. Just unplug your router and wait for a couple of seconds before plugging it back in. This step helps to refresh your Internet connection.
---
Method#4: Check the bandwidth of your Wi-Fi
Are you connected to the right Wi-Fi band? 
Blink camera support either 2.4 or 5 GHz, so make sure you're connected to the supported Wi-Fi band for your Blink camera.
---
Method#5: Check the Blink's Firmware
Outdated firmware can cause various issues, so make sure that you don't have any pending updates. If you have one, you need to update your firmware to fix any bugs or errors.
---
Method#6: Factory Reset your Blink Camera
One of the fastest ways to get rid of this issue is by resetting your Blink camera to its factory settings. 
Follow the steps below:
Step 1:

Press and hold the button on the back of the camera

Step 2:

Keep pressing it until the light turns red

Step 3

: Release the button and wait for the camera to reset
Once you've reset your Blink camera, try connecting it to your Wi-Fi again.
---
Method#7: Install a Wi-Fi Extender
If you're still facing difficulties in connecting your Blink camera to Wi-Fi, then you might need to install a Wi-Fi Extender. 
Now, what's so special about it?
Well, it extends the range of your Wi-Fi and improves connectivity for your Blink camera.
Simply plug in the extender and follow the instructions provided by your manufacturer to successfully set it up.
---
Method #8: Turn the VPN off
We all use VPNs on our mobile devices every now and then, don't we? But, the Blink module has some conditions. 
Here's the thing!
You can't actually set up your Blink devices with VPN on. So, make sure you turn it off before setting up your Blink Sync Module.
Once you have set up the device, you can go ahead and use VPN like you normally would.
Yep, that's how easy it is!
---
Method#9: Update your Phone's Software
Are you still struggling with the error? Your phone's outdated software can be the problem!
Updating your phone's software to the current version can fix this issue. 
It's almost like a walk in the park, super easy!
Just follow these steps:
For iOS Users:
Step 1:

Launch the

Settings

app

Step 2:

Find and tap on

General
Step 3:

Click

Software Update
Step 4:

Hit

Download and Install
For Android Users:
Step 1:

Launch the

Settings

app

Step 2:

Go to

System 
Step 3:

Click on

Advanced
Step 4:

Next, Hit

System Update
NOTE: Always keep your devices up-to-date to avoid any inconveniences.
---
Method#10: Update your Blink App
The outdated Blink app can also be the reason why your Sync Module is not connecting to Wi-Fi.
Follow these steps to update the App.
Step 1: Go to Appstore if you're an iOS user or Playstore if you're an Android user
Step 2: Type in Blink App and hit the search icon
Step 3: Tap on the Update button
---
Method 11: Relocate Your Router Close to Your Sync Module
If you're still suffering then try moving your Wi-Fi router near to your Sync Module. 
Apparently, routers work better this way!
So, try doing so.
NOTE: It is recommended to keep your router 5-10 feet away from the Sync Module.
---
SEE ALSO:
---
Wrapping Up
That brings us to the end. Try out the methods mentioned in the article and you will be able to fix the error. You can also make use of Blink's customer service and ask for professional advice.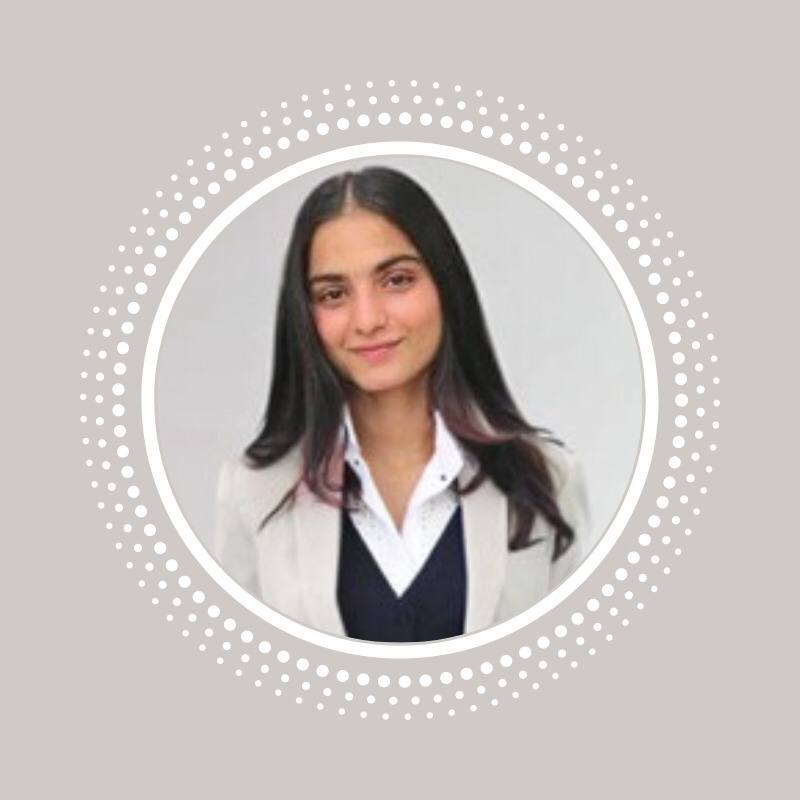 An experienced technical writer who specializes in simplifying technical jargon. Being a lifelong learner, she stays up-to-date with the latest trends and tools in the world of technology. When she's not writing technical stuff, you can find her reading self-help books.