Worried about why can't you search on TikTok? Your concern is a legitimate one! The search feature is absolutely essential in an app that is based on creative content creation.
Furthermore, one needs to check if there is an issue with their phone or an issue with TikTok itself. In either case, we have got a detailed article for you to help out with this!
---
Why can't I search on TikTok
Short answer: You are unable to search on TikTok due to down servers, failed or bad updates, outdated apps, poor internet connection, or a glitch with the app/ your smartphone.
Reason 1- TikTok servers might be down
A huge possibility with apps like TikTok that are constantly online in order to provide or upload media content is that the servers could fail to work due to user load.
This occurs when too many users are using the servers, or if the TikTok company is trying to update or put some of their servers into maintenance. The app would respond weirdly, or not at all leading to failed searches and other functionalities.
Reason 2- Poor internet connection
The Internet is always an important determinant of how an online app functions dynamically. If you are an online video game player, you would know exactly what a poor internet connection can do that is invisible in a non-game app.
Your phone fails to transmit data packets to the server properly, leading to failed reception as well. Thus, each function feels glitched or choppy to perform. This includes a search on TikTok.
Reason 3- Glitch with the TikTok app
Many a time there could be a potential glitch that develops in your TikTok app or your user environment of the smartphone, leading to issues such as search on TikTok not working.
While it is unsure how the issues might be happening, it is safe to say that it is possible nonetheless and it has even got a few simple fixes, so nothing to worry about!
Reason 4- Faulty push or update from the developers
A bad update can ruin things. This is not uncommon for apps that constantly require updates to keep working properly. Developers often need to push an update to fix an issue quickly, but due to a lack of collected data on how the new app is working, it might lead to some other issue.
---
Where is the search bar on TikTok
Search bar on TikTok is in quite a few places, but not all of them might be as useful as expected.
The first search bar is present right along with the TikTok videos, in the Videos tab, top right corner of the screen. This would bring you to any subscribed TikToker's profile or their video along with related TikTokers.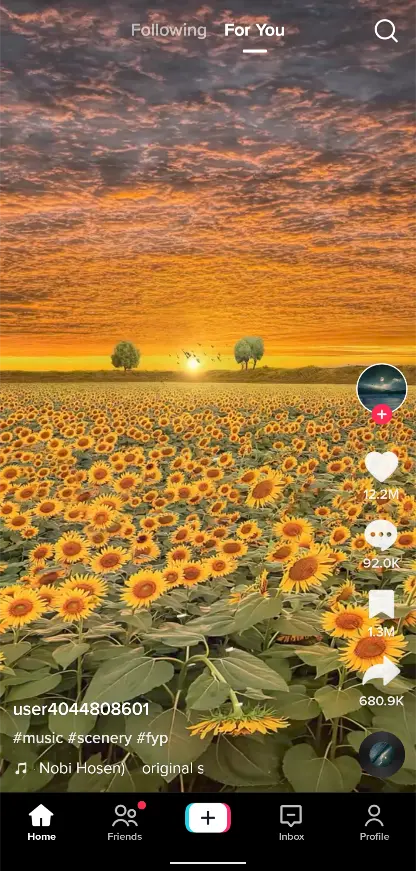 The second search bar lies in the Discover tab, which is the second tab from the left. Located at the top, you can use this search bar to search on TikTok various TikTokers and their creative content that you have not yet subscribed to. In a sense, allowing you to discover content.
The third type of unconventional search bar is present in the filters section, integrated into the '+' tab used to make your TikToks. As soon as you go to the filters, you would get the slider option allowing you to look for all kinds of filters and make it much easier to find a filter that you might have liked in other's videos.
---
How to search for videos on TikTok
Video search on TikTok is usually a breeze. The steps vary based on whether you are trying to search for someone you have subscribed/ watched or not.
If you have subscribed to someone:
Step 1: Open TikTok.
Step 2: Go to the 'Videos' tab.
Step 3: Tap on the 'magnifying glass' icon on the top right.
Step 4: Use your keyboard to search for the video or user.
If you have not subscribed to someone:
Step 1: Open TikTok.
Step 2: Go to the 'Discover' tab.
Step 3: Tap on the Search bar at the top of the page.
Step 4: Use your keyboard to search for the video or user.
---
SEE ALSO:
---
How to Fix can't search on TikTok or no search TikTok
Method 1- Ensuring that TikTok servers are not down
The first fix for search on TikTok is rather simple. It is just ensuring that the servers or TikTok are not under any kind of maintenance.
You can do this simply by going to downdetectors.com and searching for TikTok. You can also go to the page directly by visiting for downdetector page for TikTok.
If there is a sudden spike in the graph that relates to an increased number of reports then it means that the TikTok app is indeed down and not working for many. The best solution is to wait it out until the app is functional again.
Method 2- Fixing slow internet connection
Fixing a slow internet connection is just as easy as well. Depending on which type of network you are on, you might need to switch networks. If you are on Mobile data, you would need to switch to a Wi-Fi network.
However, even Wi-Fi networks can be laggy and slow these days. You can try a quick fix to solve this. Simply unplug the Wi-Fi power source for about ten seconds and then plug it back in, essentially rebooting it and kicking out unnecessary users.
Method 3- Restarting the TikTok app
A good of restart helps a lot at times. If your app has glitched due to some reason, you can try restarting the app.
To do this the best possible way, go to your recent apps with the TikTok app present in it. Tap or hold the TikTok icon until the 'Force stop' option appears. Tap on it to close TikTok and proceed to open it again.
Method 4- Updating the TikTok app
TikTok app can be updated through your respective App stores in countries that it is supported in. This ensures that you are not using a glitched old version of the app, preventing you from functions such as search on TikTok.
For Android users, click here to be redirected to the TikTok page on Google Play Store. Click here to be redirected to App Store's TikTok page.
Method 5- Clearing app data and cache
We have covered this fix in most of the glitched apps and if the simple restarting did not work for you, this might.
Step 1: Hold the TikTok app icon.
Step 2: Tap on 'App info'.
You can also tap on 'More info' or the 'i' shaped information icon.
Step 3: Scroll down and tap on 'Storage & Cache'.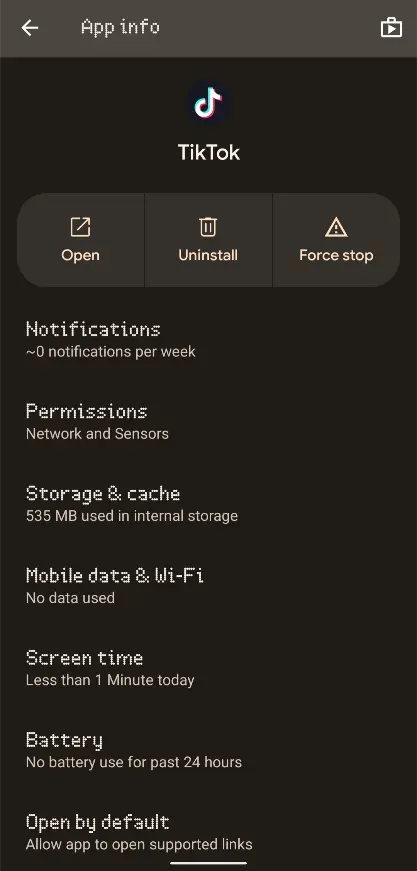 Step 4: Click on 'Clear Cache'.
Step 5: Click on 'Clear Data'.
Your TikTok app should be back to new now. Do note that you would require logging into your TikTok account again.
Method 6- Rebooting the device
When the above-mentioned methods do not work in your favor, there is a good possibility that the problem lies with your smartphone. While unlikely, it is not impossible as your smartphone is electronic equipment and liable to glitches too.
Simply hold the power button and select reboot when prompted to reboot your phone.
Method 7- Trying the modded TikTok app
We have placed this option as a last resort for you because of the involvement of third-party sources and modifications that are not made legal by TikTok.
In case you have got a bad update and cannot roll back, you can use various websites such as APKMody to download a modded version of TikTok, which provides more stable and enhanced features than the original TikTok does.
Again, this is completely at your own risk, and we would not provide any link to the websites due to our policies.
Method 8- Contact TikTok Community
A last but good resort is to contact TikTok Community to let them know that the search on TikTok is not working for you and require assistance. This would not work if you are using a modded version of the app so be sure not to approach it in that scenario.
---
SEE ALSO:
---
Final words:
This article covered all about search bars and search on TikTok. We hope you liked this article! If you did, feel free to check out more articles like this, such as: Fix : TikTok 'Page Not Available Sorry about that Please try again later'.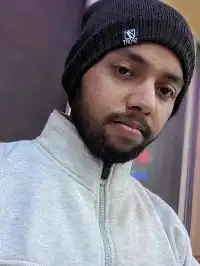 For someone who is a Medical School student, you certainly did not expect me to be here. But here I am, due to my fondness for technology, games and science. There is just something really sweet about technology that has helped in binding us together, so it is not surprising that I love to talk about it. And with the same technology, you could connect with me easily, so feel free to!