Do you want to know if you can add a photo to an existing Instagram post or not?
We have got you covered.
Instagram Stories gives you the ability to capture your day by posting multiple photographs and videos, regardless of whether you're out having an adventure or just chilling at home.
You just uploaded a picture or video on Instagram, but you just had this stark revelation that something is wrong with it, or you've had a better idea for the caption to go along with it?
You are in the position where you are thinking, 'Can you add a photo to an existing Instagram post'? There are many different reasons why you would be curious about how to edit a post on Instagram. You don't need to worry about a thing.
The purpose of this article is to walk you through the process of uploading several images to Instagram. Understanding how to edit a post on Instagram may make a huge difference in the amount of engagement you receive, and doing so is not particularly difficult.
---
Can you add a photo to an existing Instagram post?
Short answer: No, you can't add a photo to an existing Instagram post because Instagram doesn't have a feature to do that. However, you can change things like the caption or tags.
In the field of social media, Instagram is an extremely influential platform. There are currently more than one billion people making use of the site. That's a significant amount of scrolling, engaging, and publishing going on at any one instant.
However, after a photo or message has been uploaded to Instagram, one of the most often asked topics is the editing procedure. This is where a lot of people get confused, for instance about whether or not you are able to upload another photograph, or whether or not you are able to replace a photo on Instagram after publishing it.
When posting anything on Instagram, you should always strive to give the greatest possible impression of yourself. Especially if you have a significant number of followers, everyone who follows you will be exposed to whatever it is that you decide you want the rest of the social media world to see.
Unfortunately, however, once a picture has been uploaded to the website, that decision cannot be altered. After a post has been published, neither the photo nor any additional photographs may be edited or replaced in any way.
You have the option to alter any text-related issue that goes along with it, such as the caption or tags. Adding a photo, on the other hand, can be seen as significantly deceptive to the story being told by the first image.
---
How to add pics to an existing Instagram post
Once an Instagram post has been created, more photographs cannot be added to it in any capacity. The only method to replace a picture is to remove the post totally and then make a new one. This is the final option. You should consider reposting an image even if it does not communicate the message that you meant it to convey.
When you repost a photo, though, you are essentially beginning over. The user's likes, comments, and status updates will be deleted along with the photo.
You have the option of concealing a post in order to protect its contents. You may make changes to it in private, or you can just archive it and remove it as a warning attachment.
---
How to replace a photo on Instagram after posting
No, Instagram does not have a post-upload photo replacement option. The most that can be done for you is to adjust a caption and rearrange the photographs that you have placed.
You can delay the publishing of your article by arranging an automated release of the draft at a later time if you are concerned that it is missing something important.
During this period, you are free to examine the document at your leisure and make any necessary changes to it without being penalized.
Due to Instagram's emphasis on the passing of time, users are discouraged from modifying posts. It's possible that you'll still need to in order to make them more interesting to read.
To modify a post, just access it from your profile page, then pick 'Edit' from the menu that appears after you click the three dots in the upper right-hand corner of the screen.
---
How to upload multiple photos to Instagram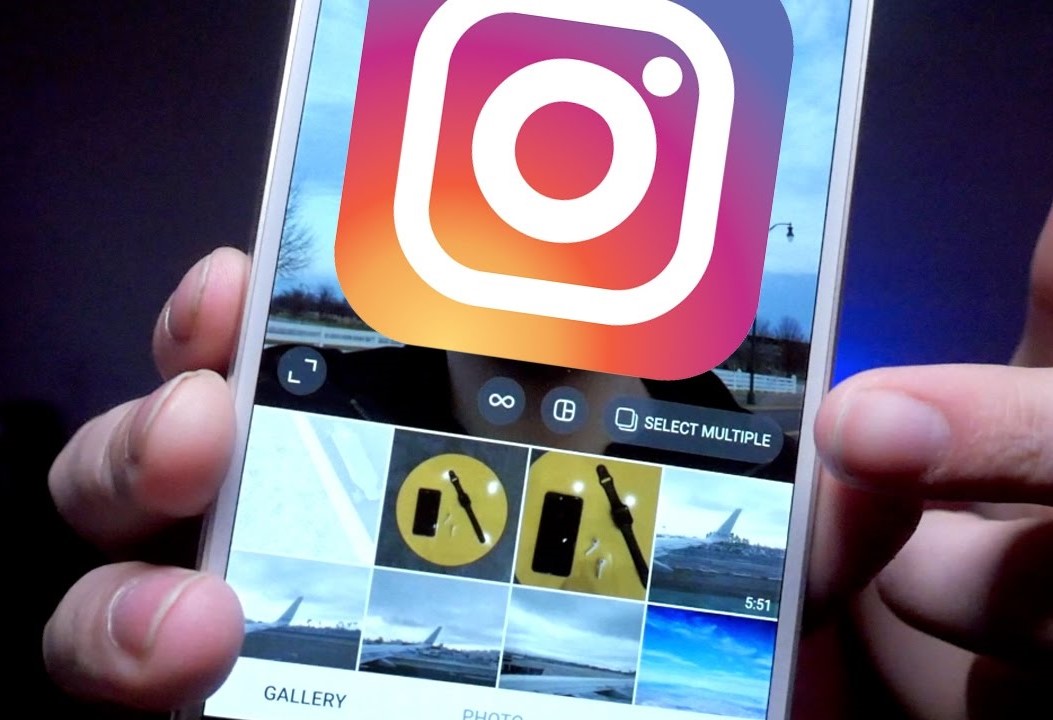 When you submit many photographs to Instagram at once, not only are you able to create a better story, but you also save time, enhance interaction, and ensure that your overall narrative maintains obvious differentiation between its various themes.
There are a few different approaches one can use when uploading numerous videos or photographs to Instagram. You are able to do so from either your mobile device or your computer, and you have the option of utilizing the official Instagram app.
When you wish to add numerous photographs to a single Instagram Story, the instructions you follow might be different depending on the version of Instagram you're using and whether you're attempting to do so on an iPhone or an Android device.
The following steps have traditionally been required to add numerous photos to an Instagram Story:
Step 1- Get the Instagram app going.
Step 2- Use the top-left camera icon to take a picture or video.
Step 3- Choose a picture from the gallery by touching it.
Step 4- Make your selections for several photos to upload at once by using the buttons labeled Select Multiple.
Step 5- Click Next to make changes to any photos.
Step 6- To share your content, click the Next button once again.
---
SEE ALSO:
Why Does Instagram Keep Suggesting The Same Person
Can You Show Views Instead Of Likes On Instagram Reels
How To View Someone's Instagram Story If They Blocked You
---
Final Word
When a post has been published on Instagram, the featured picture associated with it cannot be changed you are unable to add any other images to the post.
You are able to modify the titles and tags of a post in order to elaborate on the tale that you are relating to, and you can even change the filters that an image uses. You should also check out our other Blog on how To Put Videos & Pictures Together On Instagram Stories.
Technical writer and avid fan of cutting-edge gadgetry, Abhishek has authored works on the subject of Android & iOS. He's a talented writer who can make almost any topic interesting while helping his viewers with tech-related guides is his passion. In his spare time, he goes camping and hiking adventures.