Kodi is an amazing open-source and free media player for TV. With the primary focus on big screens like TV, Kodi still has a version for Windows, Android, iOS, and more. And even we have covered many of the how-to guides, tips, and tricks related to Kodi which you can check out here. In this one, we will help you find the best subtitle add ons for Kodi.
Subtitles are a part of the viewing experience. They make a huge experience and break the language barrier. In most of the players, apps, or media streams you find this subtitle option by default. But coming to Kodi there is a workaround for that. And it is to get the subtitle add ons. With that out of the way, let us start with the list of best subtitles add ons for Kodi.
---
Best Subtitles Add-ons for Kodi:
1. Open Subtitles:
Starting the list with the most used and more importantly, the official subtitle add-on for Kodi. Open subtitles is easily one of the widely used add on for most of the users. It is because it brings over 75 languages support, wide support for TV shows, and constant updates that make it even better.
2. XBMC Subtitles:
First of all, let us start with the name. And Kodi was earlier known as XBMC and thus the name insists this add-on is an official option. And no worry because it still works fine and stays up to date despite that renaming. Coming to the features, it is just simple to use and one can activate it with a single button away. Also, the sync is really appreciable and you will hardly notice a delay.
3. Podnapisi:
Leaving that strange and little funny name, this add on is also quite popular and surely makes into the list of best subtitle add ons for Kodi. Now, in this one, you get an option to download the subtitles so these turn helpful for offline ones.
4. Super Subtitles:
Yes literally, that's the name of this add-on. And guess what, it stays completely true to its name. And coming the thing that makes it super in the field is its accuracy and speed. This one has a good range of language support, high downloads speed, etc.
5. Subscene:
In many add ons we have seen so far, they work as expected in English. But when it comes to other languages they fall short at some or the other part. This is where Subscene comes into the picture. With this one, you can get a similar accuracy and sync for over 50 languages. These include Danish, French, Arabic, Indonesian, Italian, and more.
---
How to enable automatic subtitles on Kodi:
By far you have got the idea to pick your favourite subtitle add ons and start using it on Kodi. But here is the thing on how to enable or install these add ons in the first place. All you need to do is go to settings. From there navigate to add ons option, select install from repository, go to the subtitles folder. Here you can see a number of options available then just choose your pick and click install.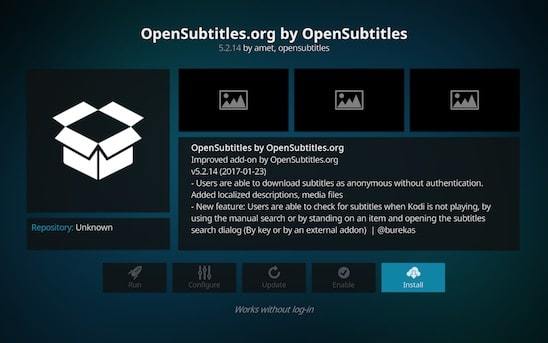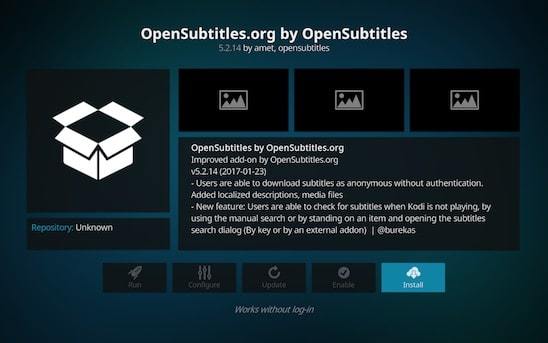 Conclusion: 
In this way, you can now watch your favourite show or movie along with the subtitles. Hoping that this guide made your viewing experience on Kodi even better. If you agree, then do share it with your Kodi network and also let them in.