TikTok is one of the most widely used social media sites worldwide, and it provides its users with a wide range of functionalities and customization options. TikTok Live is one of these features, and it enables users to stream live videos to their followers in real-time.
Another one of these features is TikTok Stories. Users will, however, be required to acquire a stream key and URL before they can utilize the TikTok Live feature.
Don't panic if you've been attempting to figure out how to acquire a TikTok stream key but have been continuously met with a wall of information that is either unhelpful or false.
In this post, we will discuss what a TikTok stream key and URL are, how to get them, and how to put them to use on your channel.
---
What is a Stream Key?
A stream key is a code that identifies an audio/video streaming source, enabling creators to connect to streaming software such as OBS, streamlabs, etc. With a TikTok stream key, creators can elevate their live streams to professional-quality productions, customize their content, and engage with their audience in unique ways.
---
How to get the TikTok stream key and URL
Whether it comes to building a personal brand or advertising your business on TikTok, going public on the platform in 2022 offers a number of advantageous outcomes.
Going live on TikTok with the use of the URL and Stream Key is one of the most interesting tools that TikTok offers, and it's one that you can utilize to boost your exposure on the platform.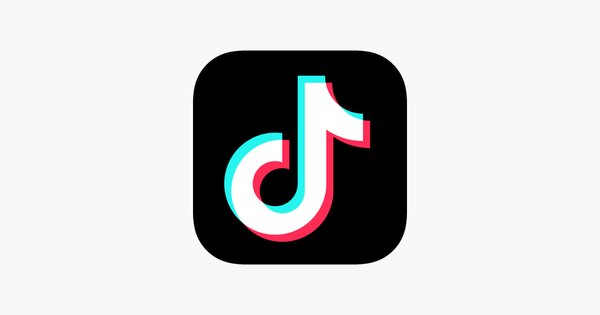 You may use a stream key to broadcast to many platforms at once or stream directly from your computer using TikTok Live Studio.
TikTok is selective about whom they provide stream keys to since they know how much more you can accomplish on the platform once you have permission to live stream, and they want to make absolutely sure your material follows their community norms and that you're committed to broadcasting on TikTok before they give you that ability.
Requirements
 You can only PC-stream to TikTok if you have at least one thousand followers; before then, you'll need to gain more viewers.
You need to be at least 13 years old to sign up for a TikTok account. On the other hand, you have to be at least 16 years old to use the Computer for TikTok Live streaming. One must be over the age of 18 to legally accept charitable contributions.
To obtain a stream key at this time, you need to be actually located in the United States.
Here are two ways to get the Stream key.
Method 1 – Message Carter Pulse on Twitter
You may obtain the stream key by sending a message to carter pulse on Twitter. Esports Management company Carter Pulse is run by a pair of entertainment attorneys, and the company has just formed a partnership with TikTok to provide the first appropriate application procedure that is officially endorsed by the platform.
TikTok is eager to find a means to penetrate into the live-stream gaming business, which is why Carter pulse first got the arrangement. However, not long after introducing the program, they learned exactly how great the demand for stream keys was throughout the entire site.
Because of this, submitting an application for a stream key to Carter Pulse might sometimes take some time; nonetheless, you can ultimately anticipate receiving a response informing you of whether or not you ended up qualifying for the program.
You can also acquire your stream key by filling out the Google form that was provided by Carter Pulse. However, we are still unsure whether this technique is successful or not.
---
Method 2 – Grind hard and get famous
Despite the fact that TikTok does not respond to artists' direct requests for stream keys any longer, the company continues to give out stream keys to the creators they find most entertaining. Dedicated TikTok Live creators who are demonstrating strong viewership numbers and fulfilling all the pre-existing requirements may occasionally discover, upon logging in, that a stream key option has mysteriously appeared.
Although this occurrence seems to occur on a relatively infrequent basis, it does happen. The process of being "found" by TikTok appears to include a mix of patience, perseverance, and good fortune.
Gamers who do not have a large following are able to attract new viewers and expand their communities by utilizing the TikTok stream key. In addition to this, the stream key provides a solution that is both considerably simpler and more aesthetically pleasing for streamers who were previously broadcasting their gaming to TikTok through imaginative means.
---
How to get TikTok stream key on PC
Stream key and desktop streaming connectivity with TikTok was just revealed a few months ago. As is the case with most social media innovations still in the early stages of beta testing, the rules are always shifting.
In addition to increasing your audience interaction and potential gift point earnings, being live on TikTok may also help you attract new followers. Going Live on TikTok is not open to all creators, but there are just a few criteria to view a live stream on a personal computer.
If you want to receive a stream key for the PC, you have to fulfill the same conditions as for the console and put in a lot of effort, or you may tweet Carter Pulse and ask him for one.
Maintaining Your TikTok Stream Key:
Once a stream key is obtained, creators must meet TikTok's livestreaming requirements to retain access. Streaming around 15 days and a total of 40 hours per month is recommended to keep the stream key. Failure to meet these expectations consistently may result in the revocation of stream key access.
Final Trick for PC Livestreaming
For creators who don't meet the requirements for TikTok Live or are unable to access a stream key, there is a possibility to stream on a PC. By downloading the TikTok Live Studio or using a VPN to set the IP address to the UK, creators can leverage these alternatives to stream on a computer. However, it's essential to meet TikTok's other requirements and consider the potential risks of violating their guidelines.
---
SEE ALSO:
---
Final Words
The process of obtaining the TikTok stream key is, in reality, as simple as it appears to be. Having a thousand followers is one of the conditions for using the TikTok Live function, which is one of the factors that contribute to the difficulty of the task.
Technical writer and avid fan of cutting-edge gadgetry, Abhishek has authored works on the subject of Android & iOS. He's a talented writer who can make almost any topic interesting while helping his viewers with tech-related guides is his passion. In his spare time, he goes camping and hiking adventures.