Are you facing trouble with the USB port of your TCL TV? Is your TV not reading your USB? Well, we are here to help. This article explains some useful methods to fix TCL TV USB not working.
The USB port helps you play content from an external source. It also provides the convenience of connecting multiple USBs.
So if you are facing any malfunctioning in the USB port or related features, this article is just for you.
---
Fix TCL TV USB not working
Several reasons can give rise to this issue. And one of the main reasons is inadequate power supply.
Apparently, some of the USBs require relatively more power than what the TV utilizes. It is impossible to supply so much power. As a result, the TV fails to accommodate the USB or run its contents.
This issue could also be due to the difference in the USBs mode and the mode that your TV uses. Based on this difference, you will not be able to directly connect the USB.
We have briefed this complex explanation and also provided a step-by-step guide on resolving the issue. So keep reading!
---
SEE ALSO: How do find out the model number of the TCL TV?
---
1. Check the USB format.
Based on your TCL TV model, it will support only specific formats of USBs. So you must ensure you have the required USB with the format preferred by your TV.
Generally, the following USB formats are supported by TCL Roku TV;
FAT32
FAT16
EXT3
EXT2
NTFS
HFS+
If you're not familiar with checking the format of your USB, here are the brief steps on how to do it.
Connect the USB into a laptop USB port.
Then click on 'File Explorer.
Select the USB drive that you have inserted into the computer.
Right-click and then select 'properties from the menu.
Click on the 'General'
The format of your USB is displayed across the 'File system'.
This way, you can choose the USB suitable for your TCL TV.
---
2. Use Roku Media Player to fix the TCL TV USB port not working.
Not all TCL Roku TVs have Roku Media Player preinstalled. Sometimes, you are required to install this channel from Roku Channel Store. If your USB is not functioning, then you might have not installed this channel.
Why do you need Roku Media Player? The TV will sometimes request you to run Roku Media Player when you insert an external media source/USB. Other times, you are required to open it.
This channel helps you play the media as well as control the pace, pause or play, and skip as per your convenience. So if you have not installed it, go ahead and do so.
Here are the steps to add this channel;
Press on the 'Home' symbol on your TCL remote.
Click on 'Streaming channels.'
Then select 'Search channels' and look for Roku Media Player.
Now click on 'Add channel'.
Press 'OK' to confirm.
You can now access the Roku Media Player, and run your content from the USB.
---
3. Damaged USB ports.
The USB ports can wear off due to constant use. This is a major cause of malfunctioning USB ports.
Originally, these ports are attached to the motherboard of the TCL TV. So, if used frequently, chances are that the ports might detach completely.
You are advised to clear all dust particles occasionally, and not allow them to build up in the ports.
---
4. Look for pending firmware updates.
If the ports still don't work, then you should check for any pending firmware updates.
Most of the time, the firmware restricts various activities, including running the contents of a USB. This is because your firmware isn't updated.
Regular updates as and when required helps improve your TV functions. Here are the methods to perform a firmware update;
Click on the 'Home' symbol to open the Home screen.
Then select 'Settings'.
Choose 'System settings.'
Click on 'Check now'.
The TV will display the available updates.
If any, then proceed by clicking on 'Update now'.
Wait until the TV restarts.
Now you may try to connect the USB and run the contents.
---
5. Use an extension.
In the event of USB ports not being read by your TCL TV, we suggest you use an extension cable, rather than connecting it directly. Also, there are specifications in which generation USB drive to use and which extension to use with it.
We will not complicate things. Here is a brief idea of how to use an extension.
If you have USB 3.0, then your TV will need you to use a USB 2.0 extension. Direct connection to the TV USB port will not work in this case.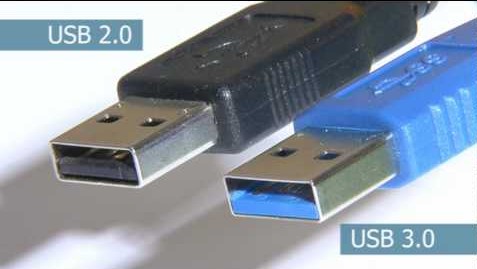 ---
6. Not enough power.
Every USB type has different requirements in terms of power. So not all of them can function with the same power needed to work the TV.
If your USB cannot suffice with the power provided by the Roku player, you will find a notification at the bottom of the screen requesting you to use a power adapter.
In this case, you will have to connect the USB to a power adapter and check if it runs in your TCL TV.
---
Frequently Asked Questions
Q.Why is my TCL TV not reading my USB?
There are many reasons for this. It might be due to damaged USB ports that are constantly used. It could also be due to the unsupported format of your USB. There are specifications in the type of format that is allowed by your TV.
The above article discusses all possible reasons for your TCL TV not reading the USB.
Q. Fix TCL TV USB not working
You can either change the type of USB that you are using based on the formatting. The article above provides a list of formats supported by your TCL TV.
You may also try using a power adapter, as the issue could be caused by the inadequate power supply. The details of which are given in the above article. You may refer to the step-wise guide on how to fix the TCL TV USB not working.
---
Conclusion
This article discusses various points to be taken care of while connecting a USB to your TCL TV. We have given a brief explanation on methods to fix TCL TV USB ports not working.
Hope it clears your doubts and helps resolve the issue.
---
Further Reading:
[4 ways] How to fix TCL TV keeps Turning off
How to look up my TCL TV serial number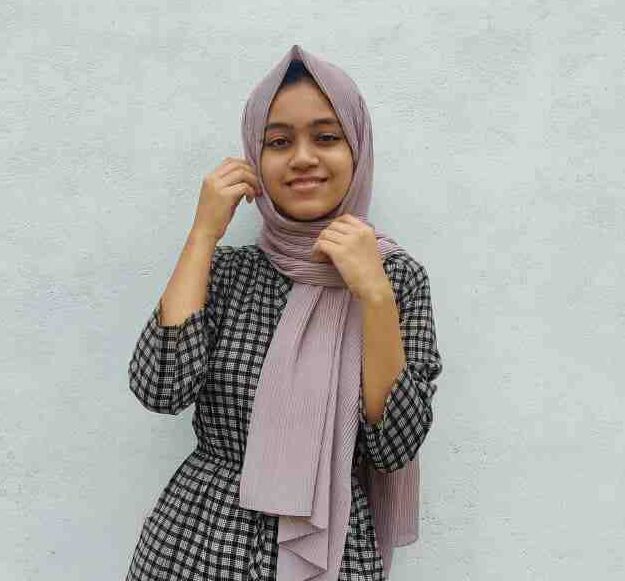 Dilha is a writer who loves composing poems and going into deep research on all kinds of tech stuff that they don't teach in school.
anything that marks the extraordinary part of this generation excites her. she is currently persuing her degree in genetic engineering. here at Android Nature, she is assigned with various cool topics and is responsible for sharing cool insight and updates on the same.
---
Stay connected with us for the latest updates! Follow us on Telegram and Twitter to join our vibrant community and never miss out on any exciting content."