Is your Sky On Demand not working says 'upgrade subscription'?
If your Sky On Demand not working and says 'upgrade subscription' you have landed on the right page. Here, we have provided the reasons why it may happen and how to fix it.
So, let's get started.
Technology is wonderful, that is, up to the point where it stops functioning properly and creates more problems than it's worth.
Unfortunately, this is a regular issue with TV boxes, and they frequently fail just when we were hoping to watch the most recent episode of our favorite shows. This frustrates us much because we cannot watch our favorite shows without them.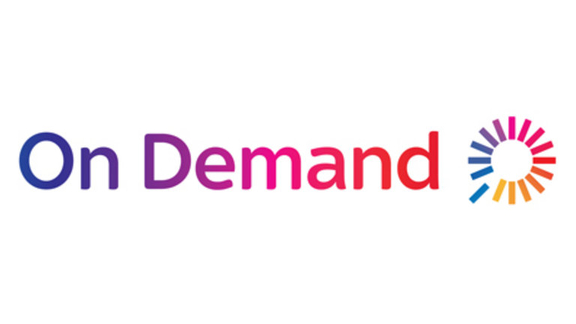 If you just switched on your TV to find that Sky On Demand has stopped working with an error message stating that you need to "upgrade subscription," then you are definitely seeking a quick remedy that will address all of your troubles at once. We can see why this might be a problem for you, and we are going to do all in our power to assist you in finding a solution to it.
You are in luck since there are troubleshooting techniques that you may experiment with in an effort to address the problem.
---
Why is my Sky On Demand saying I need to upgrade?
Short answer:  Sky On Demand telling you that you need to upgrade because you are trying to watch something that isn't included in your package or because you are trying to download in HD but you have a subscription of SD.
When Sky On Demand fails to operate, it can be a very frustrating experience. An error notice that reads "upgrade subscription" is the source of many people's complaints about the inability of the video Demand service to function properly.
If you are seeing the prompt to "upgrade subscription," even if you already have the appropriate subscription plan, then it is possible that using the restart approach will be of assistance to you.
Before you go ahead and accomplish this, you need, however, to make sure that you already have the appropriate membership plan set up and that it is still active.
If you are getting this error message, or if you are having any other problems that are related to your subscription, then you need to check your subscription details to make sure that you are subscribed to 'Video On Demand.' If you aren't, then you won't be able to watch videos whenever you want to.
Another possible explanation is that you are attempting to download in HD, in which case you will need to modify the format of your downloads so that they are compatible with On Demand's subscription.
When consumers believe they have the correct package, they frequently neglect to do this simple modification because they believe it is unnecessary.
If you are having trouble, you may also give Sky a call and speak to someone over the phone about the plan to which you are subscribing. They will be able to assist you in discovering the truth about this matter.
---
How to Fix Sky On Demand not working says 'upgrade subscription'
Sky On Demand, despite the fact that it is a very popular service, is nonetheless responsible for a great deal of confusion and frustration among its customers; however, certain difficulties manifest more frequently than others.
If your Sky On Demand service is not functioning and displays the message "upgrade subscription," then we can empathize with your annoyance. Below, we are going to provide you with a few suggestions and solutions that you may implement in an effort to resolve the issue.
Method 1 – Check your subscription
Check the details of your Sky subscription to determine first and foremost if you have in fact subscribed to "Video on demand" or not. If you have, then you may move on to the next step. Also, check to see whether you have a subscription to the Ultimate on Demand service or the BoxSets service.
Although it may seem obvious, a surprising number of people fail to take this into consideration and incorrectly believe that they already own all of the necessary programs. If you are unclear, the support personnel will be able to tell you what services you have subscribed to if you check with them.
---
Method 2 – Restart your Sky Box
Many problems with Skybox and its services can be remedied with only a simple restart. However, the process of restarting is not as simple as turning off and then back on. The steps involved are as follows:
Step 1– Check to see if your broadband internet is operational.
Step 2– Use the remote control to power off your Sky box.
Step 3– Take the skybox away from the mains and unplug it.
Step 4– If you are using an Ethernet cable, disconnect both ends of the cable and then plug them back in.
Step 5– After waiting for 5 minutes, re-connect the box to the main power source.
Step 6– At this point, the lights on your Box should begin to flash.
Step 7– Now check to see whether you can download it or not.
If, following the restart, you are able to make use of the VoD service,
---
Method 3 – Contact support staff
If you are unable to resolve the issue with the video download, we suspect that there is a problem with your Skybox subscription.
You can ask the support staff for a resolution by contacting them directly. Get in touch with them by email, a phone call, or a chat session on their website, and describe the issue you're having.
---
FAQs
Q1- Why does Sky Go keep telling me to upgrade my subscription?
If you are seeing the upgrade warning, then there is a good probability that you are trying to see anything that is not included in your package.
One of the most prevalent problems that can cause this issue is when you try to watch something from Sky Boxsets but you do not have a boxset subscription.
---
Q2- Why has On Demand stopped working?
It's possible that your poor download speeds are to blame for the troubles you're having with Catch Up TV and On Demand. Your download speeds need to be high in order to accommodate the fact that these services demand an internet connection.
---
Final Words
A significant number of customers have claimed that certain episodes and movies will not download at all. This occurs most frequently when you are attempting to watch content that is not included in the package that you have subscribed to.
However, this may also be the result of some other variables, which is something else that should be taken into consideration.
If you follow the procedures, we hope that the service will be restored and that you will be able to enjoy your long-awaited television episodes and movies.
---
Further Reading:
Can you get ITV hub on SKY Q (2022)
How to get Now TV on Sky (2022)
Sky Hub, Sky Hub Q recovery tool for Chromebook (Chrome OS) availability for broadband
Technical writer and avid fan of cutting-edge gadgetry, Abhishek has authored works on the subject of Android & iOS. He's a talented writer who can make almost any topic interesting while helping his viewers with tech-related guides is his passion. In his spare time, he goes camping and hiking adventures.