Bumble is a well-liked dating platform since it helps singles locate suitable partners according to their individual tastes. One way for users to get to know their potential partners is through the app's messaging system.
However, users may experience annoyance and uncertainty due to Bumble messages not appearing when they should. After the most recent update to the Bumble app, several users have reported that their conversations and messages vanish without a trace.
Users are finding it extremely inconvenient to keep track of their conversations and messages after the most recent app upgrade due to the aforementioned problem.
Users may not have to deal with this problem for very long, even though its root cause remains unknown. In this piece, we will investigate the reasons why Bumble messages are not loading or displaying, as well as the solutions to these problems.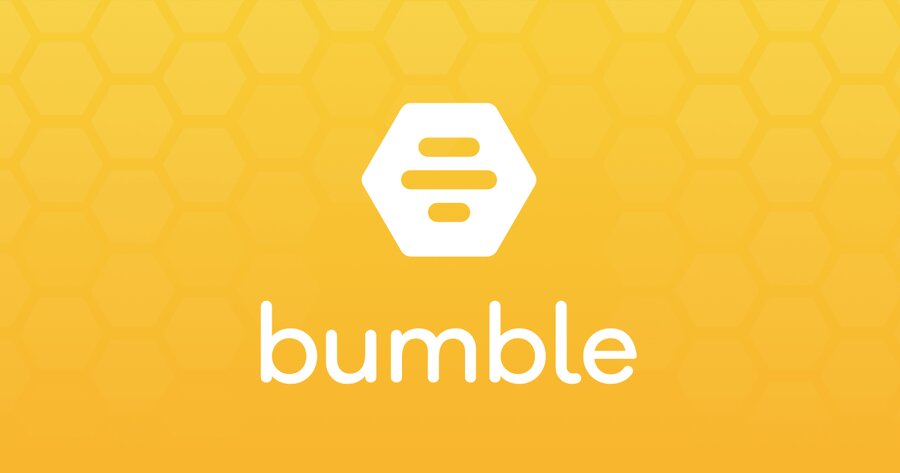 ---
Why did my messages disappear on Bumble?
Short answer: Your Bumble messages disappear if your connection is bad, your profile is banned, you delete messages, your profile is deleted, the server is down, or there are technical problems.
With the Bumble dating app, users may swipe right to like a profile and left to disapprove. A large number of Bumble's users have complained about various bugs and malfunctions in the app. This is often a source of frustration for users of the Bumble app.
There are a few potential causes why your bumble messages aren't showing up or loading:
Reason 1 – Weak connection
A weak internet connection is one of the most common factors that might cause Bumble messages to vanish. If you have a poor or unreliable internet connection, it is possible that your messages will not be transmitted or received correctly, which will result in their being lost.
Reason 2 – Banned Profile
Bumble messages might also be lost if the recipient's profile is blocked for inappropriate behavior. Users who have had their profiles removed from Bumble for breaking the community guidelines will no longer be able to use the app. If a user's profile is banned, all matches or chats that were previously associated with it will likewise be deleted.
Reason 3 – Deleted message
Another typical reason messages disappear on Bumble is that the user accidentally deletes them. This is particularly the case when using the app on a smaller mobile device and mistakenly tapping the "delete" button.
Reason 4 – Profile Deleted
Once a user deletes their profile on Bumble, the service also removes all of the data related to the messages they have sent.
Taking a hiatus from the Bumble app or simply wishing to start again with a new profile are two possible motivations for this action.
Reason 5 – Server is Down
Bumble messages might vanish for a number of reasons, including server difficulties. Bumble's servers may be unavailable at times owing to routine upkeep, software updates, or unforeseen technical difficulties. Messages and other app features may stop working if the servers are offline.
Reason 6 – Technical issues
Bumble is an app, and just like any other software, it might experience bugs just like any other program. Due to unforeseen technical difficulties within the program, messages may occasionally vanish without a trace.
---
Fix: Bumble messages not showing up
Messages will not load or show if the user profile has been deleted, the person has been banned by the Bumble team, or you have mistakenly deleted the messages.
If you keep these points in mind, you should be able to use Bumble without worrying about your messages getting deleted.
There is no need to panic if you are one of the many users who have encountered this problem because there are a few things that can be done to resolve it on your end.
Method 1 – Verify internet connection
If you're having problems with Bumble texts not loading or appearing, the first thing to do is to make sure your internet connection is stable and working properly.
Be sure you have a stable Wi-Fi or mobile data connection before using Bumble on your mobile device. You may also verify the speed of your connection by going to speedtest.net. Weak signals can cause messages to take longer to load or not load at all.
---
Method 2 – Close and reopen the app
Because of a bug or malfunction, messages may disappear momentarily from the program. It's possible that shutting and reopening the program will reset its settings and fix the problem.
Use these procedures to force quit and restart the Bumble app on your mobile device:
Step 1– The iPhone's app switcher can be accessed by swiping up from the bottom of the screen and holding. Choose Recent Applications from the menu on your Android device.
Step 2- To exit Bumble, look for it in your device's app drawer and swipe it up or to the side.
Step 3- Please refrain from relaunching the app for a moment.
Step 4- Launch Bumble once more to see if the messages have been restored.
After you do this, the app will be reset, which may fix the problem of the messages not showing up or loading.
---
Method 3 – Examine the server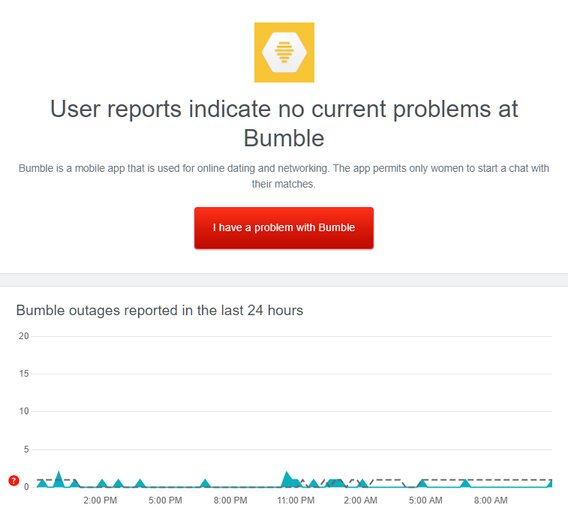 Sometimes, problems can be traced back to Bumble's servers, which are having technical difficulties.
If you are having trouble loading or seeing your Bumble messages, you can check to see if there are any known server issues by going to the website for Bumble or the social media pages associated with Bumble.
Moreover, you can check web resources such as Downdetector, which monitors real-time outage reports for a variety of online services, including Bumble.
In the event that you discover that there is a server issue impacting Bumble, it is possible that you may be required to wait until the problem has been fixed before your messages will once again be available.
---
Method 4 – Update the app
Updating to the most recent version of the app may fix any problems you're having with Bumble. A message disappearing problem may be resolved by updating to the latest version of the Bumble app.
Bumble often releases updates that address issues and provide new features, which can increase the reliability and usability of the app. Messages that mysteriously vanish might be the result of a software error; if this is the case, upgrading to the most recent version of the app should assist.
Here's what you need to do to make sure you're using the most recent version of the Bumble app:
Step 1– Launch the app store or the Google Play Store on your mobile device.
Step 2- Find out whether there are any new versions of the Bumble app you can download.
Step 3– Choose the "Update" option to get the latest version and apply it if one is available.
Step 4- Don't try to launch the app until the update has finished.
---
Method 5 – Log out then re-login
If your messages are mysteriously disappearing from the Bumble app, try checking out and back in. In the event that you experience problems with the app's operation, logging out and back in may help reset the app and fix the problem.
These are the steps to log out of the Bumble app and log back in:
Step 1- The grey silhouette icon can be found in the lower-left corner of your screen; tap it.
Step 2– Choose the settings cog in the upper right corner.
Step 3– Go to the very bottom of the page and click "Log out."
Step 4- You should quit the app entirely after you've logged out.
Step 5- Simply relaunch the Bumble app and enter your credentials to rejoin the Bumble community.
---
Method 6 – Clear cache
Messages that mysteriously vanish from your Bumble inbox may be resolved by emptying the app's cache. A user's app's performance is improved by saving data to a temporary storage area called a cache while it's being used.  Your phone will slow down as a result of apps unloading data onto it, especially if storage is limited.
Here are the actions you need to take to delete all Bumble app data.
Step 1- Click the "Settings" button.
Step 2- Find the Applications option by going down the page.
Step 3- Go to the Bumble app.
Step 4- Click the "Storage" tab and go from there.
Step 5- By selecting the Clear cache button, you can erase all data stored by the app.
---
Method 7 – Contact customer care
If you've already tried all of the solutions we've described so far but are still having problems with messages disappearing on Bumble, it's a good idea to get in touch with Bumble support to receive more assistance in this matter. You can ask the Bumble support team for more troubleshooting methods, and they can also examine any server issues and assist you in finding a solution to the problem.
---
SEE ALSO:
8 Fixes : Bumble Stuck On Loading Screen
---
FAQs
Q1- Do Bumble messages disappear if unmatched?
As a part of this latest update, when a user unmatches themselves from another user. Both the match and the chat will be removed for the user who unmatched themselves.
---
Final Words
You may protect your chats from being lost by regularly backing them up, preventing unauthorized access to your account, not deleting messages, and reporting any technical issues you encounter. These suggestions should help you keep your Bumble messages from mysteriously vanishing.
Technical writer and avid fan of cutting-edge gadgetry, Abhishek has authored works on the subject of Android & iOS. He's a talented writer who can make almost any topic interesting while helping his viewers with tech-related guides is his passion. In his spare time, he goes camping and hiking adventures.