Facebook Dating is one of the most recent features that have been added to the social networking site. You'll have the opportunity to meet new people if you use Facebook's Dating service, and for some, there's a good possibility they could even begin a romantic relationship with someone they've found through their Dating Profile.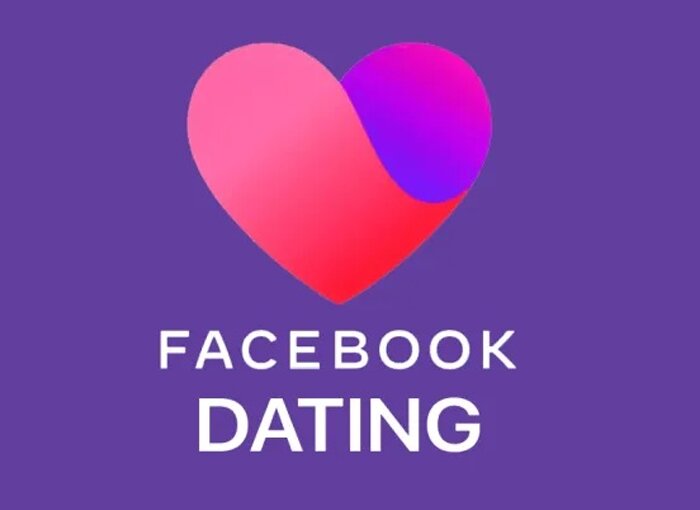 You will only need to be logged into a single email account in order to utilize the new function, but you will be creating a separate profile that will be used for the dating service.
After establishing your very own Facebook Dating profile, which is, of course, distinct from your regular Facebook profile, other users who share your hobbies, location, and preferences will be able to locate you or be suggested to you as potential matches.
Even if the newly introduced feature has been giving good results ever since it was introduced, there are still times when certain problems could emerge.
---
Why can't I see my matches on Facebook Dating
Short answer: You can't see your matches on Facebook Dating because you're not old enough, your app is out of date, your Internet connection is bad, or Server Is Down
This issue in this new social media site can be caused by a number of different things; nonetheless, you should read this piece in its entirety to have sufficient knowledge about the reason why this is happening.
Reason 1 – Outdated App
You can see if an update is available in the app store for your Facebook Dating app if it isn't performing as expected. This is done routinely in the vast majority of mobile dating apps. There was an issue with the prior version of your app, but it has been fixed in the most recent update.
---
Reason 2 – Poor Internet connection
It's conceivable that the faulty operation of your Facebook Dating is due to an issue with your internet connection.
If you're encountering issues, reconnecting to Wi-Fi after you've already been connected may solve them. If a Wi-Fi network is accessible, you should immediately begin using that instead of 5G or 4G.
---
Reason 3 – Underage
There isn't much we can do about it given that anyone under the age of 18 is unable to create their own account in any manner, shape, or form. We apologize for the inconvenience.
---
Reason 4 – Server Is Down
If the Facebook dating app's server went down, users everywhere would be affected in the same way. Visit Downdetector to see if the server is now down.
---
How to see matches on Facebook Dating
If you are having issues with Facebook Dating, such as the app not appearing on your device, you should try the following simple remedies to fix the problem:
Method 1 – Update the Facebook application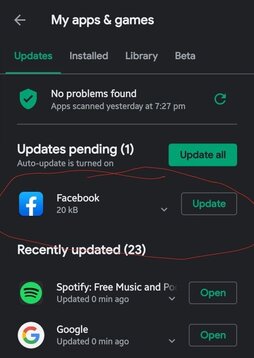 It's possible that the Facebook app you're using is an older version, which is why dating on Facebook isn't working. If this is the case, you should probably update the Facebook app to the most recent version that's currently available.
Step 1– Open the App Store or Google Play on your Android or iOS smartphone.
Step 2– To see if there are any new software updates, please visit the 'Updates' page.
Step 3- The 'Update All' button on the 'Updates' page will update all of the apps on your device, or you may only update Facebook by tapping the corresponding icon.
---
Method 2 – Check the Internet Connection
If you are using the Facebook Dating app while connected to a Wi-Fi network and are still having issues with the app, you may need to check your internet connection and attempt to fix the problem.
It's possible that the place you're at is making your internet connection sluggish or unstable. On the other hand, if you are linked to your data plan, you have the ability to check on your network and determine whether or not there are problems with their connectivity.
---
Method 3 – Enable Facebook App Notifications
If you have App notifications turned off or off, make sure that Facebook is not on the list of apps that are affected by this change. Alternatively, you can try to enable again Facebook App notifications in order to make use of the Facebook Dating service.
Step 1- Launch the Facebook app and select Settings from the drop-down list. Select 'Settings and Privacy from the subsequent menu.
Step 2- Select the 'Settings' button now.
Step 3- Under the heading 'Notifications', you'll find 'Notification Settings.
Step 4- Manage the notifications that are exclusive to Facebook Dating and decide which alerts you want to receive.
---
Method 4 – Clear Cache on Phone
In order to make apps run more quickly. The information gleaned from the apps is saved on your mobile device. On the other hand, there are also circumstances in which the data that is stored becomes corrupted, which causes the program to cease operating as it should.
In certain cases, this issue can be fixed by clearing the cache on your cell phone. Check to see if the dating functionality is already available on your smartphone and if it is functioning appropriately.
---
Method 5 – Restart the Device
Turning off and rebooting a gadget is a seemingly elementary fix for complex technological issues, yet it often yields positive results. If the Facebook app is acting up, try restarting the device to reset any background processes that may be causing problems.
---
Method 6 – Uninstall and Reinstall Facebook App
It's possible that removing and then reinstalling an app on your Android or iOS device will address any compatibility issues you're having with the app. In this manner, not only will you be able to use the dating feature, but you will also receive a fresh and updated version of the software. To remove an app, you need to select the Uninstall option on your mobile device.
---
Final Word
If you are using Facebook Dating and your matches are not showing up for you, then you can acquire this feature by following the procedures in this post. If you follow the instructions above, you will be able to find matches on Facebook Dating even if the feature is not showing up on the Facebook app you are using. You can also take a look at our other blog related to Why Is Facebook Dating Only Showing 5 Matches?
Technical writer and avid fan of cutting-edge gadgetry, Abhishek has authored works on the subject of Android & iOS. He's a talented writer who can make almost any topic interesting while helping his viewers with tech-related guides is his passion. In his spare time, he goes camping and hiking adventures.