Are your Samsung TV icons getting stuck on the screen?
In search of potential solutions to the problem?
Fret Not. Many customers have complained that their Samsung TV's icons often get stuck on the screen. This is as prevalent as the Samsung TV stuck on one channel issue.
If the icons on your Samsung TV are stuck, this article will show you how to release them using a variety of troubleshooting techniques.
---
Why are my Samsung TV icons stuck on screen (Volume/menu)?
Short Answer: The Samsung TV icons are stuck on the screen because there are unnecessary applications running in the background, the TV system is outdated, or there are problems with the remote control.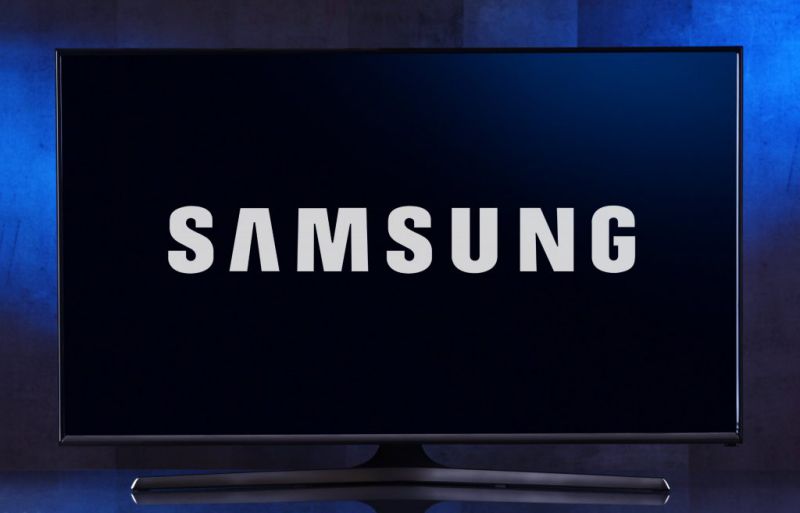 The following is a list of potential reasons for the stuck icons on your screen:
1. Unwanted applications causing delays
Overloaded RAM is the most common root cause of slowdowns and other difficulties like stuck TV icons. When the Samsung TV's memory becomes overloaded, the TV's icons may get stuck on the screen if you have unnecessary or too many applications open.
2. Outdated TV
An outdated TV system is the most likely culprit in any situation. Your TV's lack of updates is probably to blame for the problem you're having. You should always use the most current update available for your Samsung TV since it contains fixes for any issues that may have arisen since you last used it.
3. Issues with the remote control
It's also possible that your remote isn't the original model, or that its batteries are expiring. If you use a basic remote or a remote from a different service provider, the TV icons on the screen may get stuck and won't exit. If your remote's batteries are dead, the same thing could potentially take place.
---
How to remove Samsung TV icons stuck on screen
The TV may require a system update, fresh batteries in the remote, or maybe there are just too many programs installed and using up all of the available capacity. Unfortunately, a memory overflow is the most common source of delays and other problems like icons getting stuck on the screen of your Samsung TV.
A simple remedy, like removing unused programs or installing the latest Samsung TV system update, is usually all that is needed to fix this issue. Read on to learn about the many options available for resolving Samsung TV icons that are stuck on the screen.
Method 1: Get rid of the unnecessary applications
The memory of your Samsung TV will quickly fill up with pre-downloaded applications thanks to the TV's automatic updates. If you really want to solve the issue at hand, the only permanent option is to uninstall all of the unused applications. A recurrence of this problem is certain if you don't.
Here's how to delete apps from your Samsung TV:
Step 1: Navigate to the Apps menu.
Navigate to the Apps menu in the home screen's lower left corner.
Step 2: From the top right, choose Settings (tool symbol).
All of your applications will be listed in the settings menu. A few of these applications might have come with your TV when you bought it, or they could have been loaded to your TV automatically.
Step 3: Review each app and remove any unnecessary ones.
---
Method 2: Reboot the Smart Hub
The Smart Hub of the TV may be factory reset as a second step. Resetting your Smart Hub will delete all of your data and restore it to its original settings. In the wake of the factory reset, you may need to re-login to some services.
Step 1: Using your remote, click the Menu button.
Step 2: From the list of choices, choose Smart Hub.
Step 3: Next, choose Smart Hub Reset
Step 4: Enter your PIN
The Samsung TV's passcode will be required (the default is 0000). You will get a notification when the reset is complete.
Your Samsung TV's stuck-icon problem should now be resolved. Otherwise, proceed to the next troubleshooting method.
---
Method 3: Examine your remote control
In order to make sure the remote is still functioning, you should check the batteries. It's possible they've reached their limit or just become exhausted. It's possible the remote's sensor is broken, in which case you'll need to get it fixed or replace it.
As an additional precaution, you should use only the genuine Samsung remote that comes with your TV. Your Samsung TV may be experiencing difficulties due to a nonspecific remote signal interfering with its operation. Use only the Samsung-approved remote with your Samsung TV.
---
Method 4: Upgrade to the latest Samsung TV software
Keeping your TV's software up-to-date allows you to not only solve most of its issues but also make the best possible use of your investment.
If your Samsung TV's icons are stuck on the screen, updating the firmware may fix the problem. Therefore, it is essential that you conduct this operation, and to do so successfully, you must follow the steps given in this section:
Step 1: Navigate to the menu using your remote.
Step 2: Navigate to Settings, followed by Support.
Step 3: In the menu, choose Software Update.
Step 4: Select the "Update Now" item on the menu.
---
Method 5: Reboot your Samsung television.
To be safe, try turning off the TV and back on again to do a soft reset. This often resolves sporadic problems that sometimes surface.
This may be accomplished by temporarily disconnecting your Samsung TV from power and waiting 30 seconds. Push the TV's power button and maintain pressure on it for a minimum of ten seconds before reconnecting it to the wall. In order to turn off the TV, you should use the TV's physical power button, not the remote.
This will discharge the TV's power supply and trigger a soft reset. Simply reconnect the TV's power cord and you're done!
---
Method 6: Reset your TV to factory settings
Rebooting your device is not the same as a factory reset. Your TV is restored to its factory defaults after a hard reset. The TV's memory and configuration will be completely wiped clean.
Step 1: Click the Home button and navigate to Settings
Step 2: Select Support, followed by Self Diagnosis
Step 3: Finally, choose Reset.
To verify, you'll need to enter your TV's PIN (0000).
---
Method 7: Get in touch with Samsung Support.
If everything else fails, you may always call the Samsung Contact Center at 1-800-726-7864 (open 8 am – 12 am EST, seven days a week) and request remote help.
Simply dial the number for Samsung's customer service line, access the menu on your TV's Samsung remote, and choose "Support." Find the option for "Remote Management" in the menu. You must confirm your agreement with the terms and conditions and provide the remote agent with your TV PIN.
The remote specialist will then examine your Samsung TV to determine what's causing the icons to get stuck. Note that in order to utilize Remote help on your TV, you will need to have a connection to the internet with a good data transfer rate.
---
SEE ALSO:
Fix : Samsung TV Stuck On One Channel
Fix: Samsung TV Screen Goes Black For A Second Then Comes Back
[5 Methods] How To Fix Samsung TV Power Cycling
---
FAQs
Q1. How do I solve a stuck sound on a Samsung TV?
If the sound on your Samsung TV is stuck, you may reset it by turning it off and on again. To do this, just remove the power cord from the wall outlet and leave the Samsung TV disconnected for 30 seconds. Thereafter, plug it back in and turn it on using the remote control. In most cases, this fixes problems like the volume being stuck on your Samsung TV.
Q2. Why isn't the volume on my television changing?
It's possible that the batteries are dead in your Samsung TV's remote if you're unable to adjust the volume. To see whether this fixes the issue, try giving your TV remote a fresh set of batteries. If it doesn't work, try returning your TV's remote to its factory settings.
Q3. How can I unfreeze my Samsung Smart TV?
Pressing and holding the power button on your Samsung TV remote while the TV is on might sometimes help unfreeze your Samsung Smart TV. There should be no disruptions when the TV is turned back on.
---
Final Words
You don't have to be in a state of bewilderment and frustration when your normally dependable gadget suddenly stops working. It's convenient to find information in today's world; if you're having trouble with anything, all you have to do is look up a solution.
If your Samsung TV's icons are stuck, we hope this tutorial will assist. Attempt each solution approach meticulously and hold out hope that the issue will be promptly fixed. In the event that self-help measures are ineffective, you should contact Samsung's customer service for expert assistance.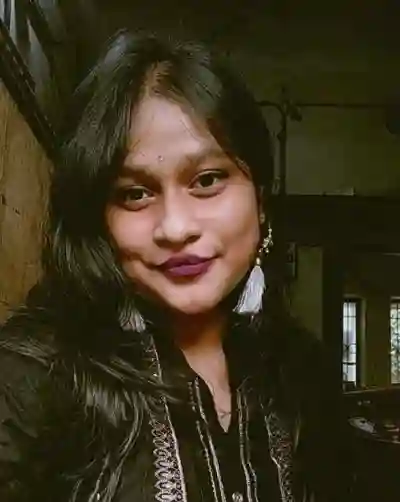 An anime aficionado who also maintains a keen interest in global developments in the fields of technology & gadgets. In her downtime, she can be found trying out all possible varieties of dumplings. A strong believer in animal rights, she can't help but pet every cat she sees.