VMOS is a virtual machine app through which you can enable Google Mobile Services (GMS) on your Huawei or Honor device. As you might have already known, Huawei and Honor smartphones do not come pre-installed with GMS. These include Gmail, Google Maps, Drive, YouTube, Contacts, etc. So, it becomes difficult for any user to operate their smartphone. Of course, you can use all the alternative apps for GMS. But, third-party apps themselves depend on GMS.
For instance, if you want to book an Uber cab, then the maps data is connected with the Google Maps servers. It implies no Maps on your device, cannot book an Uber Cab. Also, in many websites and apps, you may have noticed a login with Google API. It makes the process simple. But, you cannot do that now on Huawei and Honor devices. Well, wait. Here is VMOS Pro to help you out. VMOS Pro is a simple app through which you can install any custom ROM based on Android.
So, it implies that you can install any Android ROM on your Huawei or Honor device and thereby use GMS on them. Earlier, VMOS used to provide the ROM. But, to install Google Apps, you need to work a bit. Thankfully, with this new update, you can enable GMS with a quick toggle. Here is an overview of the VMOS update and how to install GMS on Huawei or Honor devices.
---
VMOS Update with Google Mobile Services for Huawei and Honor in 2021:
First, you need to install the apk file. To do this, go to the official website or click here. On the home page, you can see two download options. One of them is VMOS the other is the Pro version. As the name suggests, the Pro version comes with an extra set of features. So, click on the VMOS Pro and download the APK file. Now, after you have downloaded the file, open and install it on your device. In case of any failure, enable toggle to install from unknown sources in the device settings.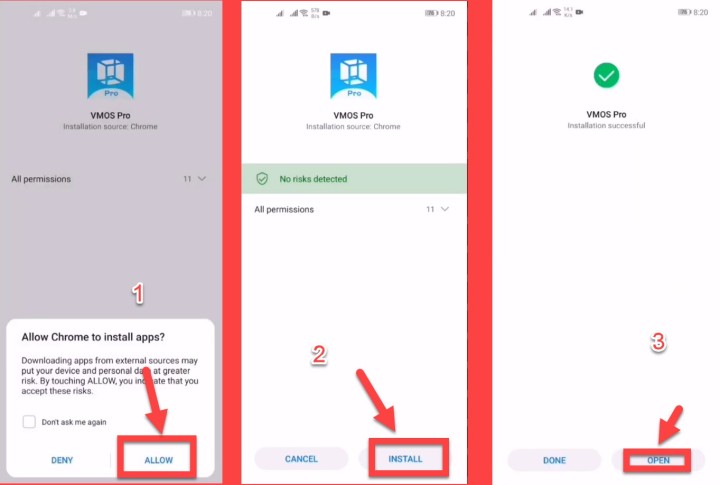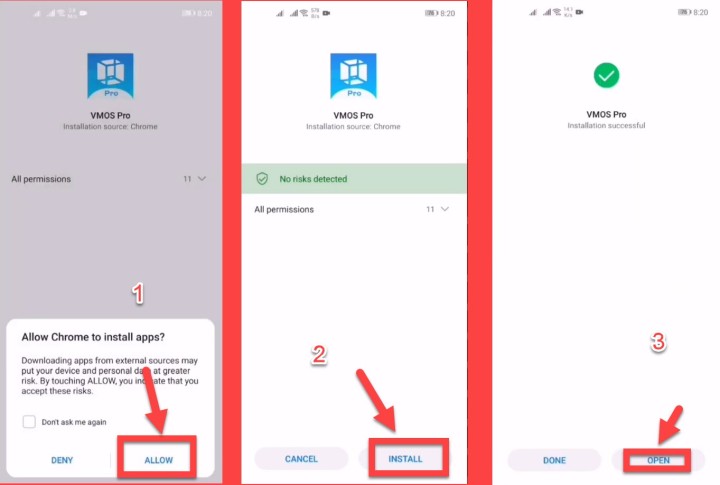 Now, open the app and enable the device permissions such as calls, storage, location, audio, camera. Do note that you need to allow the GPS location all the time for this app. Also, allow it to draw over other apps and disable battery optimization in the device settings when prompted. Finally, you will be landed on a page where you need to select the custom ROM. Just go with ROM 7.1 64-bit. It is the only version with comes with Google Mobile Services. 
After that, the app will start the installation process. It may take some time depends on your device and network connectivity. Once the process completed, you can see the homepage of the ROM. This home screen is similar to any other Android smartphone with Android 7.1. Now, open the settings, enable Google Services toggle, go back, and shut down the app. Lastly, open the app again, and now you can see the Google Play Store app in your app drawer. That's it. 
SEE ALSO:
---
Conclusion: 
To conclude, once you get the Google Play Store, you can install any set of apps you require. Now, your Huawei and Honor device operates similarly to every other Android device in the market. So, you no longer need to worry about the GMS. Also, disable any optimization and RAM management for VMOS. On that note, consider sharing this article with your friends who own any Huawei or Honor device.