Google recently announced the latest version of its Linux Kernal based mobile operating system on 23 August. While we all were expecting another yummy name of the new version of Android according to the trend which was followed by the earlier releases. Google finally ditched the trend and announced that the new Android Q would be called Android 10. Yes, simple as that. Android 10 has been launched; you might be wondering if your device will get the new version of the update or not. We got your back, and here, we have mentioned the list of Xiaomi phones to get MIUI 11 (Android 10). If you own a Xiaomi device, you can check out the list mentioned below.
---
---
Xiaomi, the Chinese OEM, develops its Android-based user interface MIUI, which runs in all Xiaomi devices except Mi A-series, which runs on Android One. And with the announcement of the new Android Q a few months back, the smartphone vendor has started developing MIUI, which is named a MIUI 11.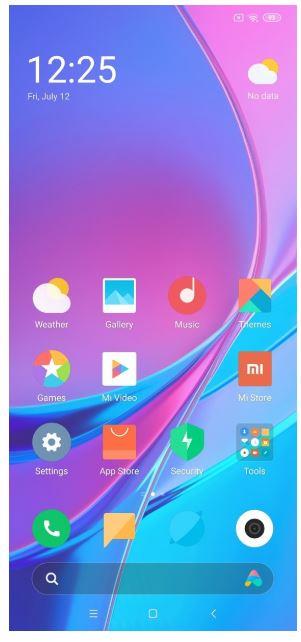 The new MIUI 11 will bring new features like – new user interface, improved processor performance, better app management, and increased overall efficiency, for sure. Other than this, Xiaomi will launch its own voice assistant like those of Google's and Samsung's. But, according to various reports, the new voice assistant, XiaoAI will start rolling out in the home market in the early stages.
One of the new features of MIUI 11, which is worth mentioning is the new Screen Time application, which is MIUI entry to Google's Digital Wellbeing program. MIUI Screen Time will monitor your daily activity and record your time spent on every app. This will be really useful, if you want to check your smartphone usage.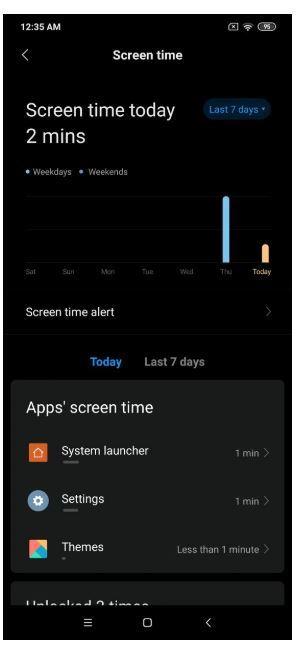 Another feature that Xiaomi is bringing with the new MIUI 11 is the popular Dark Mode user interface. Fans all over the world have been waiting for the feature for a long. And finally, the MIUI 11 preview confirmed the Dark mode option in the user interface.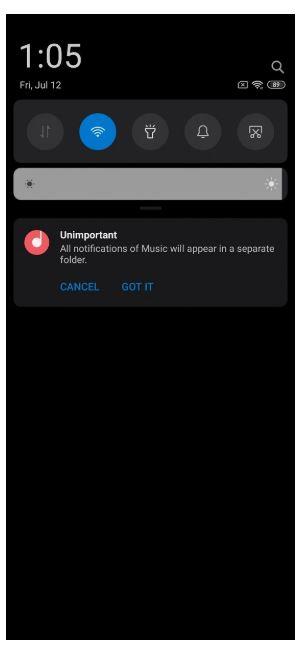 Well, other than this, there will be a lot more that will be offered in the upcoming Android 10 based MIUI 11. You can check out the additional features that will be available in MIUI 11.
Faster Face Unlock

Auto-Screenshot Management

New App Drawer

New sound effects (partly with Dolby)

Improved AI Features

Status bar optimization

Battery charge status on an info screen

Unlock by voice command

Private albums for videos

Refreshed icons and Smoother Animations

Enhanced energy-saving features
We know, you can't wait to try these new features on your device. So, we are mentioning a list of Xiaomi phones to get MIUI 11 (Android 10).
It should be kept in mind that the list that we are mentioning here is not the official list by the company. We are enlisting the names of the device based on the updated pattern. And none of them has received the Android 10 based MIUI 11 beta update notification.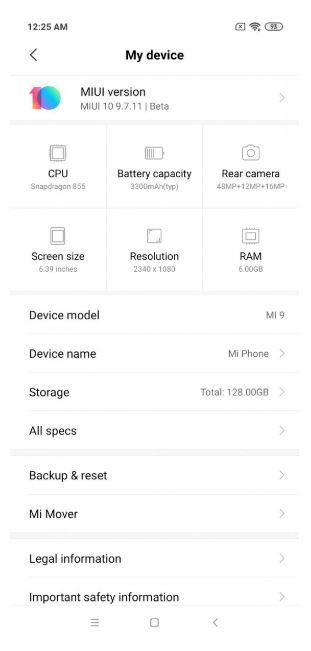 Xiaomi Mi MIUI 11 Device List –
Xiaomi Mi9

Xiaomi Mi8

Xiaomi Mi Mix 3

Xiaomi Mi Mix 2S

Xiaomi Mi Mix 2

Xiaomi Mi Mix 1

Xiaomi Mi 6X

Xiaomi Mi 6

Xiaomi Mi Notes 2

Xiaomi Mi Notes 3

Xiaomi Mi 5X

Xiaomi Mi 5c

Xiaomi Mi 5s

Xiaomi Mi 5s Plus

Xiaomi Mi Max

Xiaomi Mi Play

Xiaomi Mi 9 SE

Xiaomi Mi 9T

Xiaomi Mi 9T Pro

Xiaomi Mi CC9

Xiaomi Mi CC9E

Xiaomi Mi A3
Redmi MIUI 11 Device List –
Redmi K20 / K20 Pro

Xiaomi Redmi Y3

Xiaomi Redmi Note 7 / Note 7 Pro

Xiaomi Redmi Note 6 / Note 6 Pro

Xiaomi Redmi 6 / 6A

Xiaomi Redmi 7

Xiaomi Redmi 6 Pro

Xiaomi Redmi S2

Xiaomi Redmi 5 Plus

Xiaomi Redmi 5

Xiaomi Redmi Note 5A

Xiaomi Redmi Note 5 / Note 5 Pro

Xioami Redmi 5A

Xiaomi Redmi Note 4X / Note 4

Xiaomi Redmi 4 / 4A

Xiaomi Redmi 4X

Xiaomi Redmi 3S / 3X
So, here is the complete list of Xiaomi phones to get MIUI 11 (Android 10). We will constantly update this post. So, stay tuned and keep checking if your device in the list or not.
Nothing much to say, too much to write! Love to write about Tech & Games.