Samsung Galaxy S21 series is the next most lineup of flagship smartphones. Not just for Samsung in fact it is one of the most popular lineups in general. Already we get to see leaks and rumors surfing all over the internet. So, let us have a glimpse at those rumored specs and features. Alongside, we will also be sharing the file of S21 wallpapers that you can install right now. Yes, right now. Stick around to get them. Let's now get started.
Samsung Galaxy S21 Rumoured Specs and Features: 
First of all, for the term series, there are as many as three different smartphones in the upcoming S21 Series. And they are namely, Samsung Galaxy S21, S21+ (S21 Plus), and S21 Ultra. So, basically, the naming scheme remains the same as the S20 series.
And now coming to one of the major differences between these three i.e., display sizes. The display size starts from 6.2 inches on the normal S21, 6.7 on the middle S21+ to all the way up to 6.8 inches in Ultra. Not to mention, both the S21 and plus model supports Full HD+ resolution with 60 Hz and 120 Hz refresh rate respectively. On the other hand, Ultra has a Quad HD+ resolution with a 120 Hz refresh rate with curved sides.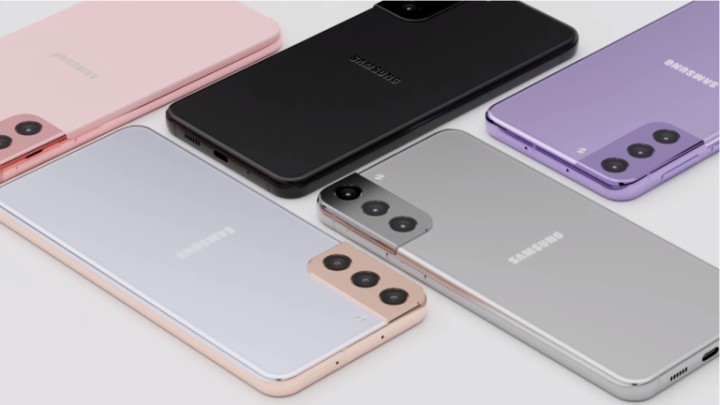 Coming to the camera, where S21 Ultra shines in with 108 MP primary sensor, 12 MP ultrawide, dedicated 3x and 10x telephoto zoom lens. But for both S21 and S21+, the primary one is replaced with the same 16 MP sensor. Also, 10x zoom is replaced with 5x on S21+ whereas no such camera for S21.
Another major highlight is Qualcomm Snapdragon 888 or Samsung Exynos 2100 depending on the market. But the good news is that now Exynos finally coming close and almost equal to Snapdragon. There are certain rumors that say Ultra will be featuring S-Pen from the Note series. Lastly, these will come with One UI 3.0, 12 GB RAM and 128 storage default, UFS 3.1 storage type, USB type C, interesting color options, and more.
---
Samsung Galaxy S21 series Wallpapers Download:
As we all know, the Samsung Galaxy S21 series will be launching somewhere around February next year. So, still, there is a good time for a couple of months to actually hold and try the device. But what you can try right now is these all-new wallpapers. The process is pretty simple and easy. All you need to do is click on the link below and download the file. Also, this will be a link to the list of all 22 wallpapers.
So, you can choose your favorite one or a set of them, download them individually. Once done, just open the file and under the options for the set as menu, choose to set as wallpaper for your home screen lock screen, even both. That's it. Just now you have applied S21 wallpapers even before S21 itself. A shout out to the YouTuber Jimmy is Promo who is the person behind.
You can download the wallpapers here
---
Conclusion: 
Finally, I personally liked the revamp of new wallpapers and the dedicated dark mode version of them. Also, you do get interesting color models too to choose from. Also, make sure to share it with your tech gang and let them also try these out.