Bored of your old system? Want to restore its charm and use it at its full potential without any significant changes to existing hardware and boost your productivity, then we have got you covered with this new thing namely " Android TV x86"
Now you must be confused that what is such thing which is being hyped and what is the use of it? Answering to that, Android TV x86 is operating system developed by Google specifically for the TV's and digital media players.
First of all, its an altogether different thing than normal Android as the capabilities are more through its interface which has a lot focus on content discovery and voice search.
Imagine the following abilities running on your old systems with existing Intel or AMD processors, here the Android TV x86 comes into the action.
Created by a senior member of XDA  "AmznUser444 Dev", Android TV x86 is an easy and convenient way of getting apps, games, and media content on your PC that is connected up to a big screen. LAN, Wi-Fi, Bluetooth, and sound system should work out of the box because the ROM developed has its roots in the Android-x86 project.


The following OS is developed on the basis of Android 9 (Pie) and it requires 1.2GHz dual core 64-bit capable processor with typical Intel/AMD GPUs with dedicated video memory of at least 64 MB. So numbers speak for itself. This is the pathway to revive your old PC into something beautiful working thing.
But as this is custom based OS then their ought to be some problems and bugs related with it. Currently following bugs are identified:
Stuck on "Detecting Android TV…" on non-EXT4 partition.
Chromecast built-in doesn't work without having DRM support.
Netflix only works on the mobile version.
Also as it is lacking in Widevine L1 certification, do not expect it to stream HD videos from sources like Amazon Prime or Netflix. The Google Chromecast with Google TV and other Android TV streaming media devices definitely provide a better media streaming experience, but this is totally free if you already have an unused PC lying around and want to make use of it.
Download the Android TV x86 Application Here:
It can be downloaded in ISO form from https://sites.google.com/view/atv-x86/download or can refer to this thread for more information https://forum.xda-developers.com/android-stick–console-computers/intel/android-tv-x86-repurpose-pcs-t4182205.
Please note that the ROM already has Google apps included, so you don't need to flash a separate ZIP file to get the Google Play Store..
Also before installing check the detailed information on the thread mentioned above.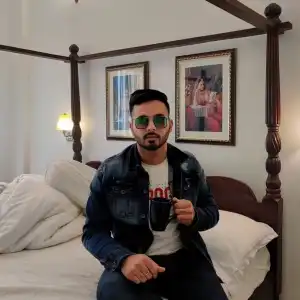 Ankit is an engineer by profession and blogger by passion. He is passionate to do all the stuff such as desiging the website, doing the SEO, researching for the content, writing tech blog posts and more.