Redmi K40 can be the next flagship that is set to be launched from the house of Xiaomi. Now, mostly all of the flagships start with Qualcomm Snapdragon 888. In case you do not know, Snapdragon 888 is the latest 800 series chipset. It is an octa-core processor based on 5nm fabrication process. Also, this one takes all the latest and greatest innovation technologies from Qualcomm. Later, we can expect them to debut in 700, 600 or even 400 series as well.
Coming back to Redmi K40, it is confirmed that it will feature Qualcomm Snapdragon 888 as well. Even, the General Manager of Xiaomi, Lu Weibing, has teased the upcoming launch. As per the details given, it is pretty sure that he is talking about the Redmi K40 series. The teaser confirms straight screen which is marketed as the most expensive straight screen.
Also, we have seen that Xiaomi recently launched Mi 11 with Snapdragon 888, 2K display and more. But we can expect Redmi K40 at a lower price tag. As per rumours, Redmi K40 Pro, the one with Snapdragon 888 chipset, will be priced at 2999 Yuan. Converted into Indian rupees, this translates to around 34k. Now, we can expect this to definitely come under the 40k price segment. This is due to taxes, rupee conversion and more. So, let's take a look at the rumoured spec sheet and a compatible google camera apk to download.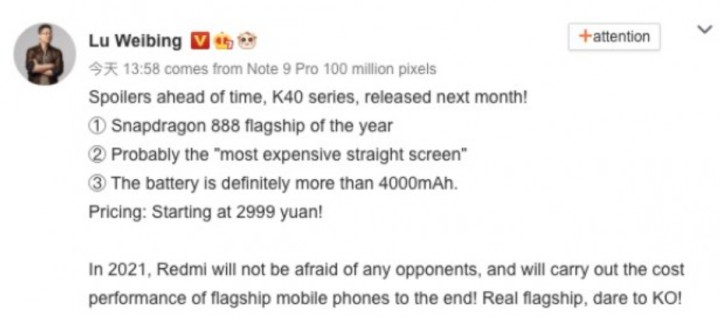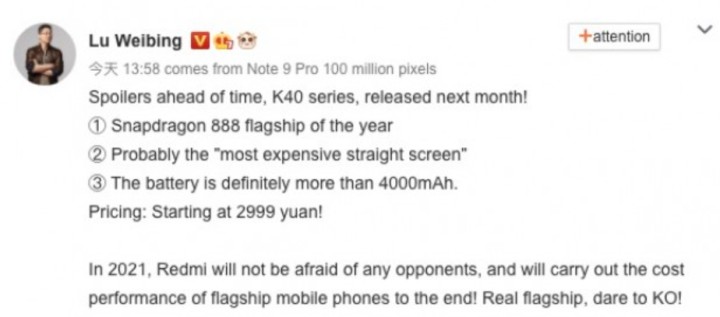 ---
Download GCam 8.0 for Redmi K40:
First of all, let us have a look at some of the key specs that we can expect in the upcoming Redmi K40 series. To begin with, Redmi K40 can feature a large around 6.7 inches Full HD display with maybe 144 Hz refresh rate. Also, this is more or less the same display that we saw in Mi 10T series last year. Also, as mentioned above, it will have a flat-screen instead of curved edges.
Another thing is that Redmi may move to a left-sided punch hole instead of any pop-up mechanism for selfie camera as predecessors. Next up, Redmi K40 Pro will definitely come with Snapdragon 888, up to 12 GB RAM and 256 GB UFS storage. For the normal version, we can expect Snapdragon 750G with maybe even 6 GB RAM and 64 GB ROM variant.
Lastly, the cameras we can expect in this one are 48 or 64 MP primary sensor, 13 or 16 MP ultrawide. And to make it triple or quad camera setup they might add that two 2 MP depth and macro sensors. On the front, we can expect 20 MP selfie shooter with f/2.0 for good selfie and software optimization.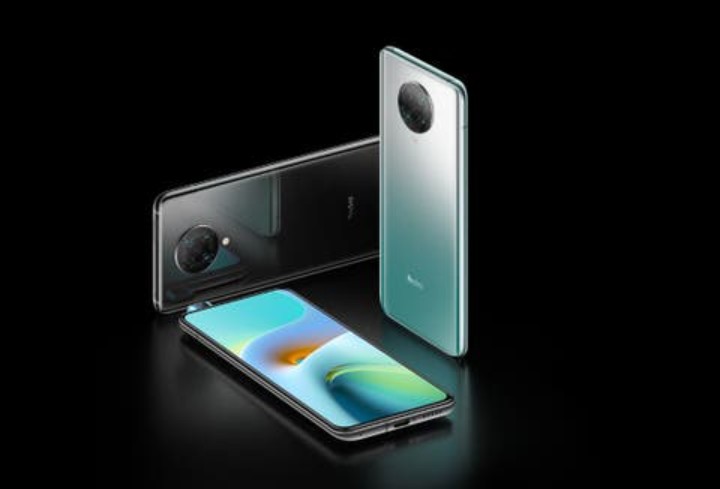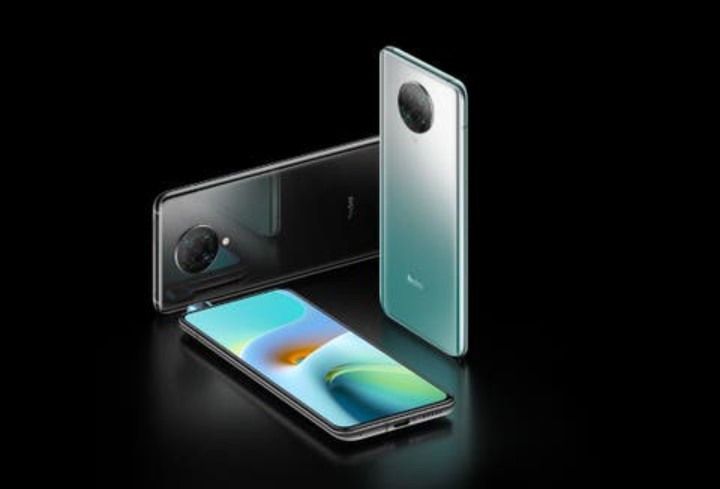 Now, you can any day download and install google camera to make your camera performance even better. First, click on the link given below to download the google camera APK file. After a few moments, you can see that the file is downloaded.
Once you have completed it, just open it and it may take you to the settings menu. Here enable Install from Unknown Sources toggle and click on install. Finally, with a couple of clicks, you have successfully installed the google camera on Redmi K40.
Download Gcam for Redmi K40:
---
Conclusion: 
In conclusion, with these steps, you can easily install Google camera on your device. Once done, you can even try out features like Night Sight, Portrait, Astrophotography, etc. Hopefully, you find this article and guide to be useful. In that case, consider sharing this with your friends or search for the google camera on your device here.