Realme is always ready when it comes to new devices launch or announcement. In fact, Realme launched at least one new smartphone or gadget every month in the past year. Now, along with these devices, Realme stays true to the promise of Realme UI updates. Recently, Realme UI 2.0 is announced as a part of early access to the number of Realme devices. So, let us take a deeper look at this story.
---
Realme UI 2.0 early access for Realme 6, C12, C15, X2 and X3 series:
Before talking about devices, let us look at some cool new features in Realme UI 2.0. So during January of 2020, Realme has introduced Realme UI for its users. Actually, Realme UI is one of the most user request thing for Realme. Thus, they made it happen. After its initial release, Realme UI has received good response from techies and users.
The entire idea of Realme UI was to keep it simple and neat. So, the company tried to keep the user interface as close as possible to the Stock Android. Along with this, they have also borrowed most of the features from Oppo's ColorOS. Therefore, Realme UI has got the best of both. Now, with Realme UI 2.0 it has got even better.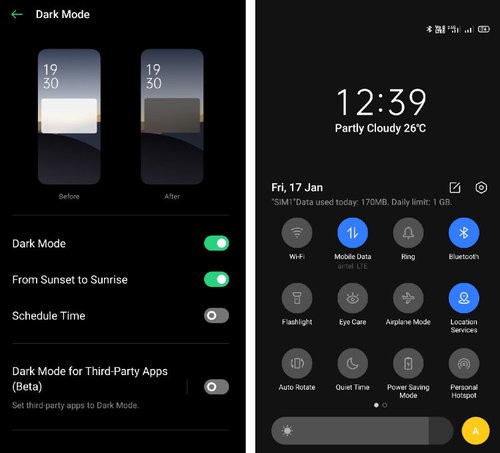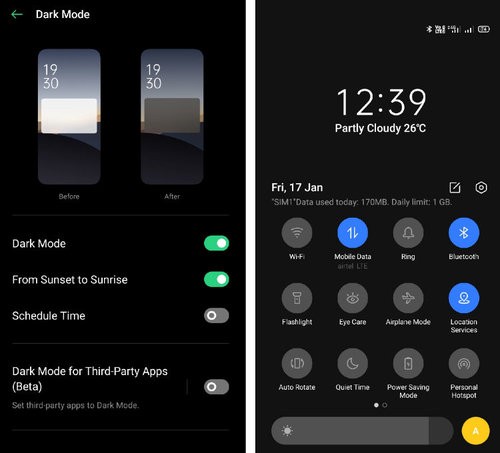 Starting with the dark mode, Realme UI 2.0 has brought three levelled dark mode. So, now you can choose between enhanced, mild and gentle dark mode. This feature not only gives the end user interesting options but also serves as multiple theming options. Next up, there are new modes to choose for Always On Display (AOD) screen. Not to mention, you can also customise any AOD screen as per your choice.
Now, with more and more IoT products adding to the Realme lineup, they are also focusing more to integrate it with Realme UI. So, with Realme UI 2.0, you also get better Digital Health System. Along with this, you now get a redesigned notification shade. In my view, this new notification shade looks minimal and classic.
Another important add-on is a floating window to Realme UI 2.0. With this feature onboard, you can now chat with your friends on WhatsApp, while watching any video on YouTube. Lastly, all of these come with the goodness and features of Android 11. Some of these include one-time permissions, privacy control, chat bubbles, media player within notifications, etc.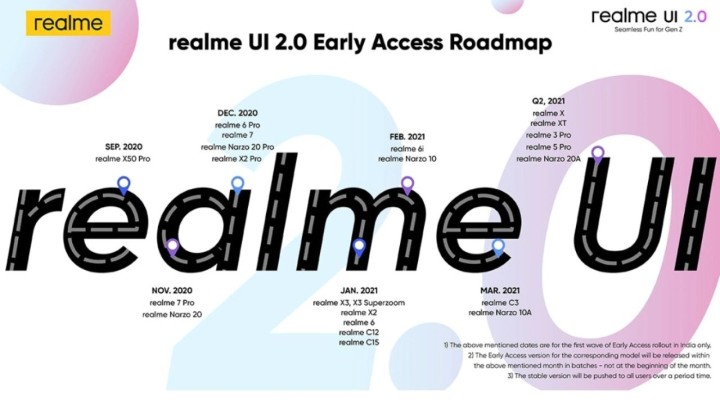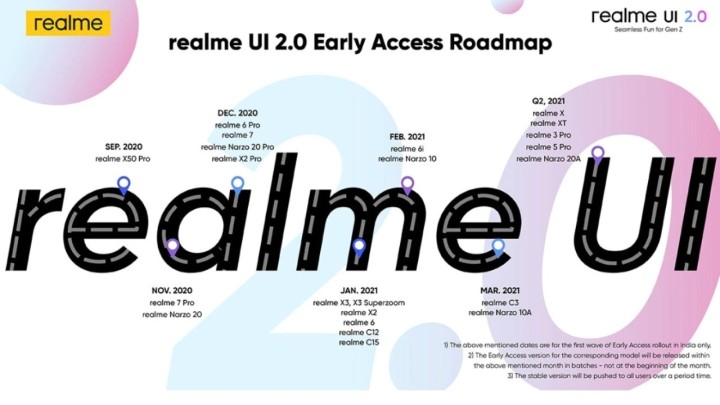 Well, the good thing is that Realme UI 2.0 rollout is already started for Realme 6, C12, C15, X2, and X3 series. As per the official announcement, these devices are supposed to receive the update around January. So, this means, Realme has kept its promise in terms of updates. Just navigate to Settings -> About -> Software update -> Three dots menu -> Trial version -> Early access. On that note, go ahead, check for update, and start using these features.
Realme community forums: Realme 6 || Realme X3 || Realme X2 || Realme C12 || Realme C15
---
Conclusion: 
In summary, it is good to see devices receiving the updates within the promised timeline. Now, make sure to take proper backup of all the data, files and apps before updating your devices. Also, being in early access, it may come with a few bugs and issues. Lastly, share this news with your friends who own any of the above Realme devices.