The Indian smartphone market is one of the most competitive markets in the world. Brands like Xiaomi tops the list of popular smartphone brands in India, followed by the Korean tech giant Samsung. In the current scenario, Xiaomi stands as the most popular brand in India for producing budget smartphones (under 15k range). But Oppo's subsidiary Realme, which manufactures budget smartphone devices is giving tough competition to Xiaomi with more features and better quality in its new smartphone range.
Recently, Realme announced a total of 4 new smartphones in a matter of two months. And all of them come with great specs-list and an excellent camera. Last month, the OEM launched Realme 5 series devices, which comes with the quad-rear camera setup. Realme 5, comes with a quad-camera system and a massive 5000mAh powerhouse, whereas, the big brother comes with a 48MP in the quad-camera module.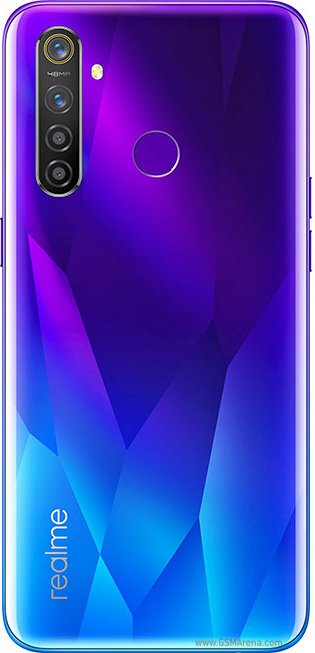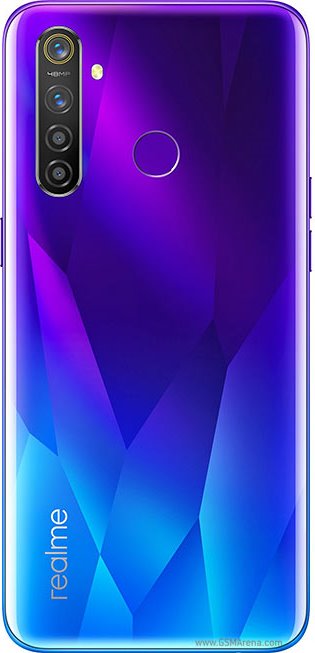 Realme 5 series was launched in 2 different price categories, under Rs. 10,000, and Rs. 15,000, which is currently, ruled by Xiaomi budget devices. 
And today, the Chinese smartphone maker has launched the successor of the budget flagship killer Realme X, which was launched around two months back. The new device is named, Realme XT and it comes with a quad-rear camera system topped up with a gigantic 64MP primary sensor. And other features like AMOLED display, in-display fingerprint sensor, etc are offered with a starting price tag of Rs. 15,999. Realme will be putting the new Realme XT against Xiaomi's upcoming quad-camera smartphone Redmi Note 8 Pro, which is scheduled to launch in India soon.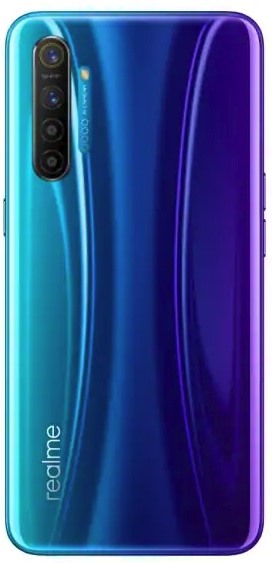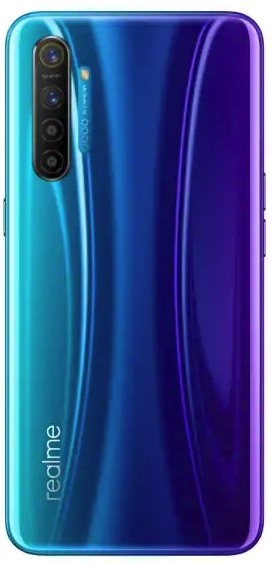 In the Realme XT's launch event in India, the company has launched some other accessories too. Like Realme power bank, Bluetooth earphones, etc.
Well, there is another exciting announcement that was made in the event. Realme has announced Android 10 update for 8 of its devices.
The OEM will be rolling out the Android 10 update for eight of the Realme series devices next year, that is, 2020. The first batch will be getting the update in the Q1 of 2020. The list of devices includes Realme XT, Realme X, Realme 5 Pro, and finally Realme 3 Pro.
As promised, here's our roadmap for launching the #Android10 update for #realme smartphones! Are you excited for the new flavor of Android?
The second batch includes Realme 3, Realme 3i and Realme 5, and these devices will be getting the Android 10 update in Q2 of 2020. And at last, Realme 2 Pro will get the update in Q3 of 2020.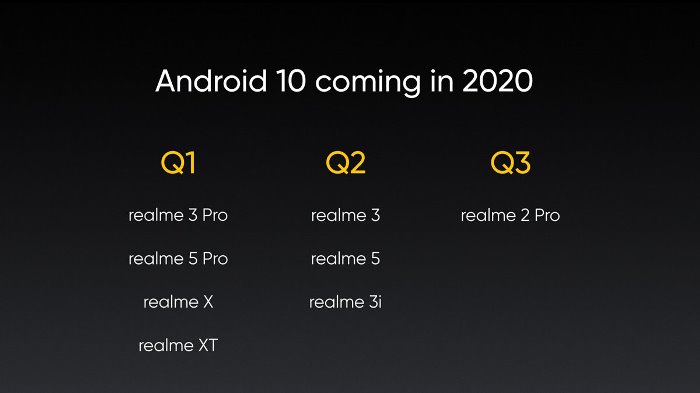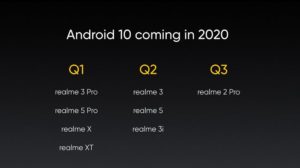 Nothing much to say, too much to write! Love to write about Tech & Games.