Pokemon Go is one of the best-selling Pokemon games by Niantic with more than 147 million monthly active users worldwide. Pokemon Go managed to draw the attention of Pokemon fans all over the globe with its unique Pokemon catching mechanism. Game developers have been working hard enough to maintain their user base by introducing new in-game events and features. 
With this being said, let us tell you that Niantic may introduce a new feature to evolve Pokemon in the Pokemon Go game. In the current scenario, you need in-game items like Stardust and candies for evolving the Pokemon. Pokemon like Pidgey and Caterpie require 12 Candy to evolve, whereas, to evolve Magikarp into Gyarados you need to collect 400 candies.
---
---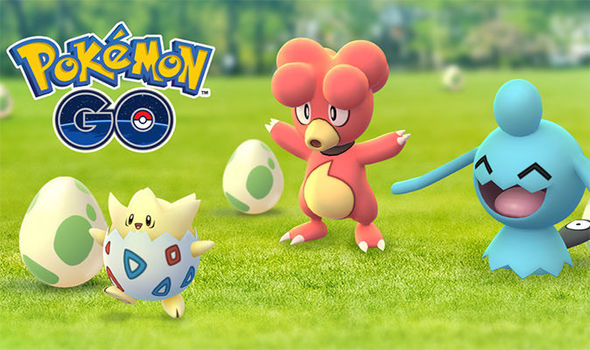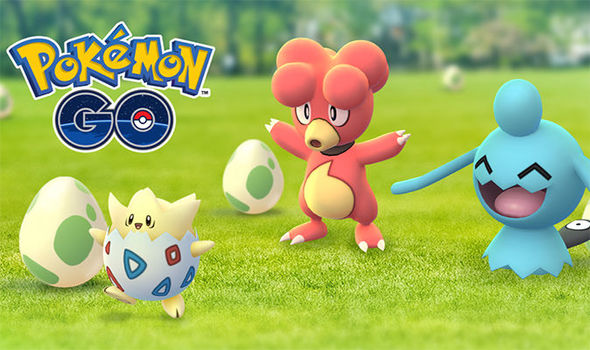 You can collect Candy in Pokemon Go in many below including –  By catching more Pokemon, by hatching eggs, by transferring Pokemon to Professor Willow, and many more. But, according to a data miner, a new way to evolve Pokemon is in the works.
 According to the leaked files, a new method to evolve Pokemon may come soon to Pokemon Go. The new feature named – Trade Evolution Options will allow the trainers to evolve their Pokemon by trading.
---
---
Well, it is not clear how the new method is going to work, and how it will be introduced to the game. Here, you can check out the description of the new Trade Evolution Options feature of Pokemon Go which has leaked by data miner Charles. It is not yet clear how many Pokemon will be applicable for this new evolution feature. 
"If this Pokemon is received through a trade, it can be evolved without using candy."

"(X) received through trades does not require any Candy to evolve."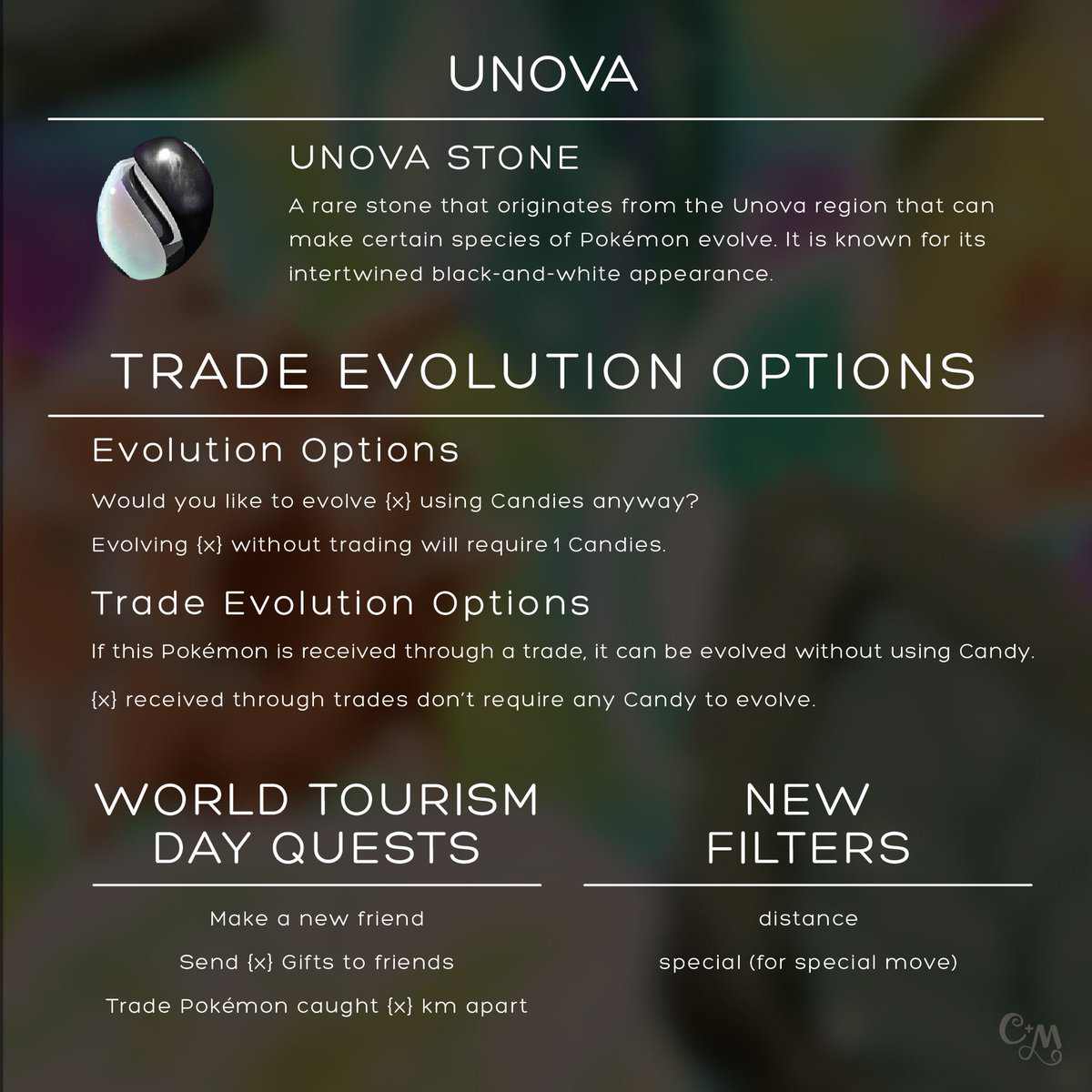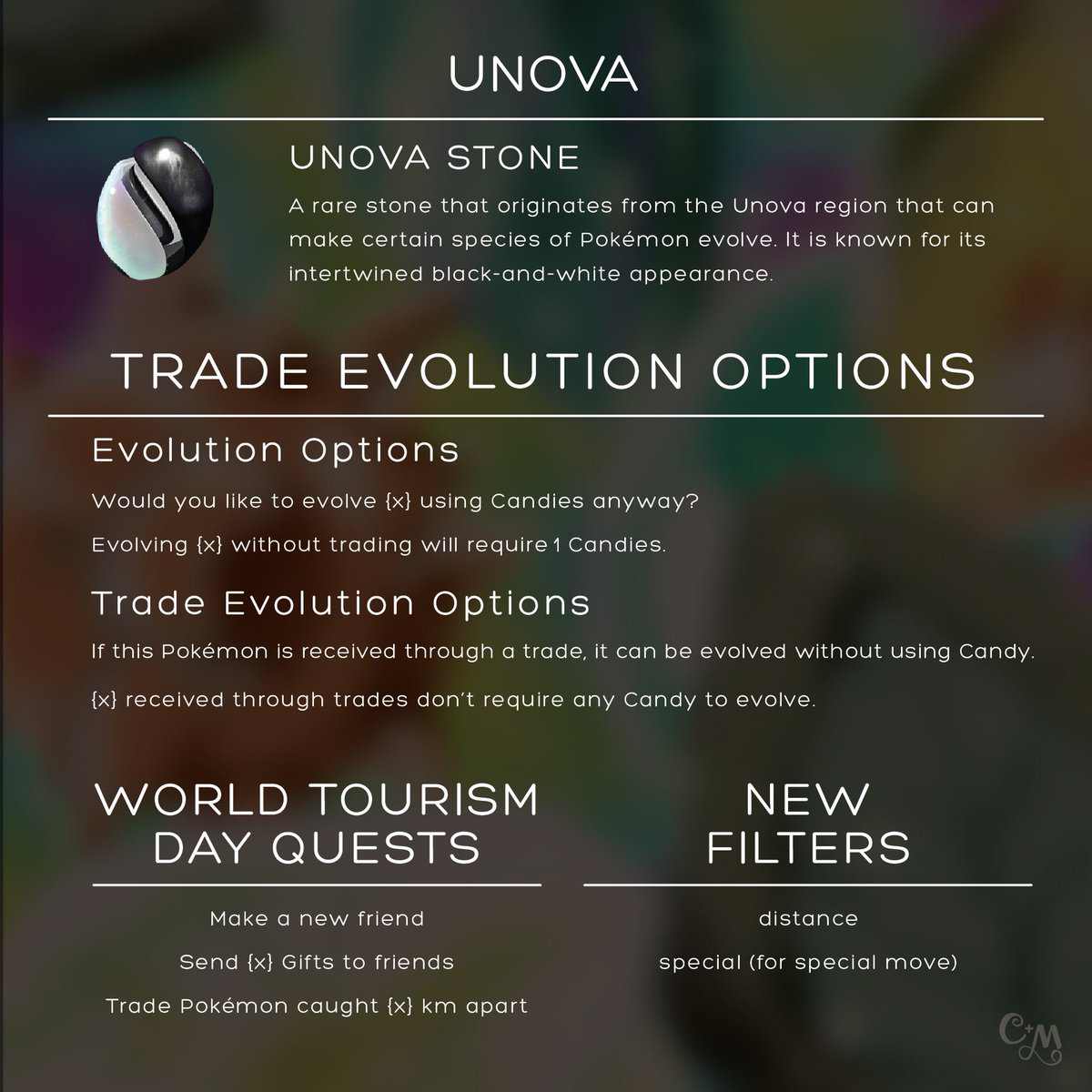 Chrales, the leakster, has also mentioned details about forthcoming 'Sinnoh stone' which is going to help evolve some Gen 5 Pokemon. FYI, Generation 5 Pokemon will be entering the game on September 16.
Here, you can check out the description of Sinnoh Stone.
 "A rare stone that originates from the Unova region that can make certain species of Pokemon evolve. It is known for its intertwined black and white appearance."
---
---
[the_ad id="1975″]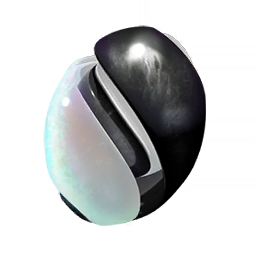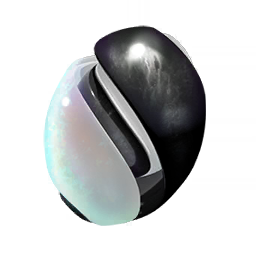 Along with this, earlier he leaked the details of the forthcoming 63 Unova region Pokemon, along with their shiny forms. He has leaked the details regarding the upcoming World Tourism Day, which comes on Friday, September 27. According to data leaked by him, Pokemon World Tourism Day will also bring in new quests for the game. It's not yet clear if the quests will be a part of special research or not.
Below is a list of quests for the upcoming Pokemon Go World Tourism Day event.
Make a new friend

Send [x] Gifts to friends

Trade Pokemon caught [x] km apart
---
---
Nothing much to say, too much to write! Love to write about Tech & Games.