It is easier today to acquire knowledge about any given subject than it ever has been. Thanks to the internet, we have access to an overwhelming amount of information essentially at will. However, not everyone has the time to sit down and watch a documentary or read up on whatever it is they're curious about.
That's precisely where podcasts come in. Podcasts are a natural evolution of radio shows. Each show is usually built around a specific theme or subject. So, if you want to expand your horizons, but find it difficult to make time for it, podcasts might be the perfect fit for you.
They are a happy medium between documentaries and books. While they're not as robust as reading an academic paper on a subject, they're not as involved or time-consuming, either. You can have them playing in the background while you do something or during your commute.
Podcast Republic App Is Giving Away Some Ads Free Code
So, if you're one of these people who is looking to get into podcasts, you may have started looking at the perfect time. Podcast Republic, one of the most popular services to get podcasts, is doing a giveaway. They showed up out of the blue on their subreddit and gave away many codes. Users who redeem these codes will get access to Podcast Republic's service ad-free.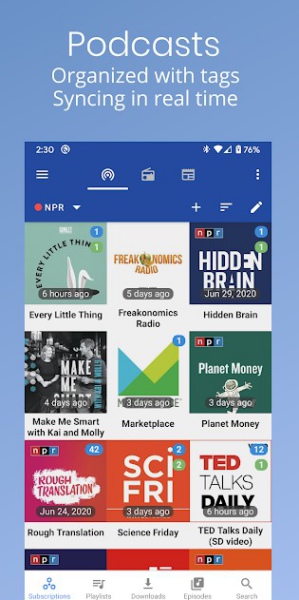 How To Redeem Podcast Republic App's Ads Free Code
There is one caveat to this, though. Podcast Republic is only available on Android. So, if you happen to be on iOS, you're out of luck. Here's how you can redeem a code.
Download the Podcast Republic app from the Google Play Store.
Open it after it finishes installing.
Tap on the three horizontal lines in the top left corner of the app to open up the menu.
Tap on the "Remove Ads" option at the bottom of the menu.
When selecting a payment method, choose the "Redeem code" option.
Paste the code you picked up from their promotion and tap "Redeem".
If you followed all of these steps properly, congratulations! You now have the ad-free version of Podcast Republic. Various users will likely have already redeemed all the codes that were available by the time you're reading this. However, if Podcast Republic decides to throw out more codes, you now know the whole process ahead of time.