Tasleem Arif, Vice President, OPPO India R&D Head, tweeted and informed users about the new Oppo F7 update. In his tweet, he informed that Oppo F7 users will get the Android Pie-based ColorOS update soon.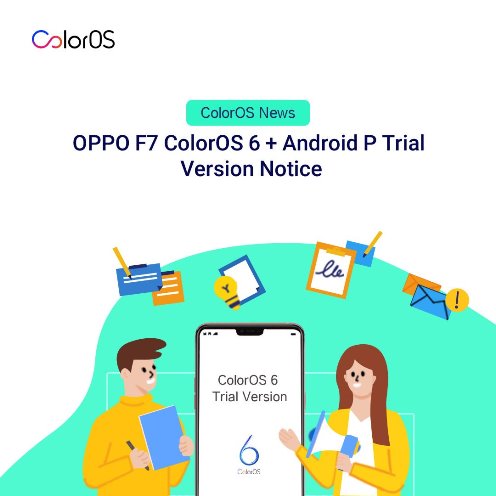 According to Arif, Oppo is aiming to provide the fastest and latest Android updates to all the Oppo users.
He confirmed that the trial version of the Oppo F7 update has started and users can register for the beta version.
How to Apply for Oppo F7 ColorOS 6 Android P Beta Version
This is not a stable version of the Oppo F7 ColorOS 6 Android P version. So, you may face some issues and bugs during usage. If you want a stable and smooth experience with the ColorOS update, we recommend that you wait for a stable OTA update, which will roll-out later.
If you encounter any issues while using the beta version, you can report them in the ColorOS Community App.
You can also apply for the Oppo F7 ColorOS 6 Android P beta version. For this, you can visit the official link mentioned below. By visiting the link, you can officially register for the Oppo F7 ColorOS 6 Android P version.
---
Click Here to Apply: Trial Version Application Link
---
Nothing much to say, too much to write! Love to write about Tech & Games.