In the smartphone world, updates have always been fascinating to hear about for both developers and consumers. These updates become a reason for the betterment of the smartphone user experience. In fact, whenever companies come up with a new update then techy geeks rush to see the list of new features that it packs.
So, in this update thing, Google always releases their latest and greatest features in Android with a new update every September. Right from the very first version to the latest Android 11, Google has come a long way. Not just Android, even the custom skins from major smartphone manufacturers are also equally worth a watch. Some of the famous ones include ColorOS, MIUI, OxygenOS, One UI, and more.
But for now, let us limit our discussion to Oppo's ColorOS 11. Oppo has recently unveiled its latest version of ColorOS i.e., ColorOS 11. Fun fact. Directly a jump from ColorOS 7 to 11 is intentional. It is just to match the latest Android to be released in the same year.
With that out, there are many new features that ColorOS 11 brings in to the Oppo lineup of smartphones. First of all, unlike other previous versions, ColorOS 11 looks clean and minimalistic. Indeed, this will for sure attract many users out there. In my opinion, this new look seems really good and even I was not a great fan of ColorOS in the past.
But now, this thing changed and it is a good move in the right direction. Among all the features, let us first have a look at one of the most highlights i.e., Instant translation. As the name suggests, it a feature that lets you translate anything instantly.
How to use Instant Translation Feature in ColorOS 11
Just give a thought. Every time copying any text from the website, navigating to google translate or any other translater, and pasting it. After that, waiting for the output to arrive. It surely takes a couple of clicks and tasks. And translating anything from a photo is even more tricker.
Now, with the instant translation, you can do it right from your screen. There are simply two ways in which you can get the instant translation of your content in your desired language.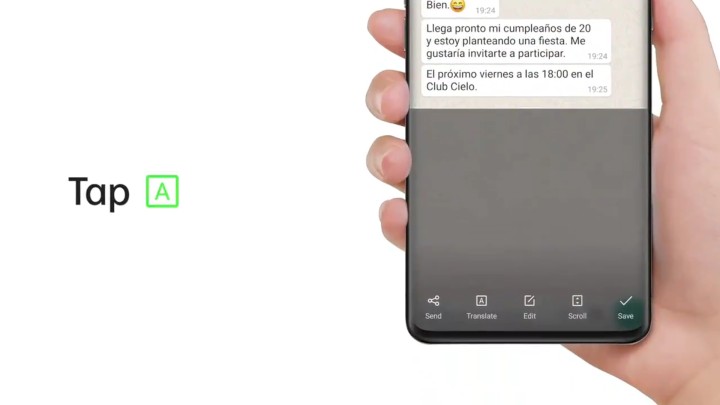 The first one is pretty simple and effective. Just give a three-finger gesture on your screen to take a partial screenshot. Once that's done, tap the A icon on the bottom and there you go. It translates all the text that is included in your taken screenshot right away.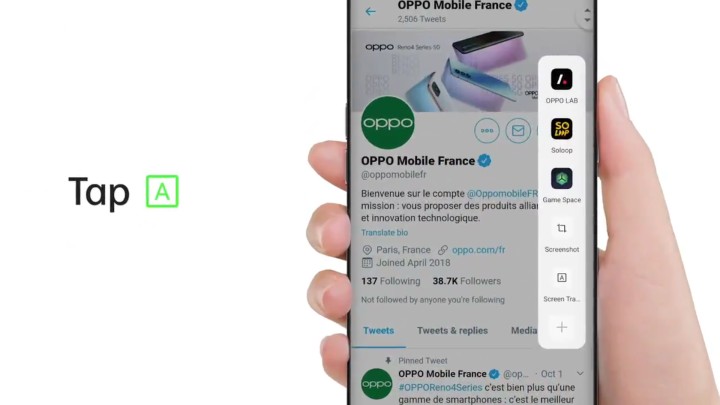 Now, what if you want to translate the entire screen, and thankfully even that's pretty much possible. Once you are on the screen for which you want the translation just give an inward slide from your right. By doing so, it wakes up the slide bar and then just give a tap on the A icon. After these quick steps, you have the translation right in front.
These two modes may seem simple at the glance, but will really come in handy at times. Apart from these features, there are other features like Private System, Battery Guard, Flex Drop, Nearby Share, Artistic Wallpapers, Customizable Dark Mode and more. And, for more info and a sneak peek at the features in Oppo's ColorOS 11 check here.
Also, what equally matters is whether your Oppo device is eligible for the all new update of ColorOS 11. That being said, it would really be nice to see its implementation by Google right at the core of the Android. Let's see if it really happens!