OnePlus 8 and 8 Pro are going to get the stable version of their latest Oxygen OS 11, which is based on Android 11, any day now. Their newest release, the OnePlus 8T, already has Oxygen OS 11. The software has been in beta for a while, but it might roll out to regular users fairly soon. While Oxygen OS 11 still keeps some of the neat enhancements that OnePlus tends to add to Android, it is a bit of a departure in other areas.
Previous versions of Oxygen OS have stayed fairly close to the stock Android experience we find in Pixel phones. This includes the software's aesthetics, such as icons. Oxygen OS 11, however, does have a distinct style. This may turn off some people. They might want all the upgrades and security benefits that come with Android 11, while still wanting that near-stock experience.
How To Download OnePlus 8, 8 Pro Paranoid Custom ROM
If you're one of these people, you may be in luck. Paranoid Android, a popular custom ROM for Android, has announced that they're working on their version of Android 11 for the OnePlus 8 and OnePlus 8 Pro. It also has the November 2020 security patch built into it. Dubbed "Ruby", this version of Paranoid Android is currently in the Alpha stage. So, if you were hoping to use it as a daily driver, you may want to hold off on that.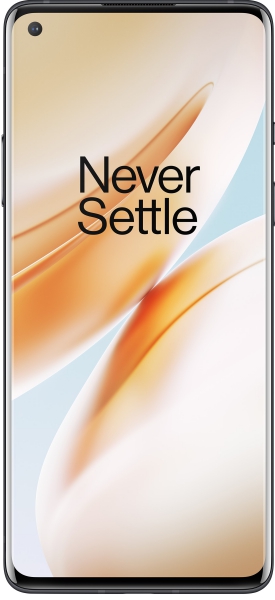 So, what features does this custom ROM have that make it worth choosing over others? A glance at their official website will give you a laundry list of additions to your device's capabilities. Some of these include support for gestures, screen stabilization (essentially a Gimbal mode) as well as the option to set cellular data, VPN, and WiFi restrictions on a per-app basis.
These are the issues that the current alpha version of Paranoid Android Ruby is facing.
Initial FOD (Fingerprint On Display) related bugs.
Auto brightness reversed.
Dimensions are not perfect.
Download OnePlus 8, 8 Pro Paranoid Custom ROM
The Paranoid Android team's update post on XDA Developers also mentions that before you install this ROM, your device needs to be running the latest version of the Oxygen OS Open Beta. To learn how to do that, you can head over here. You can download this ROM from their update page on XDA developers, or their website.
Conclusion:
You probably shouldn't flash this ROM on your primary device. However, if you have a spare OnePlus 8 or 8 Pro, it might be worth a look. It's always fun to see how these added features change the way you use your device. This ROM may have certain bugs, but it should still give you a good idea as to what's in store for when we finally get the stable release.