Nova TV is an app in which you can watch movies, web series, and live TV channels online for free. Here, you can search for and watch from the wide range of library available on the app. Some of the popular genres of content that is available on Nova TV are music, thriller, comedy, entertainment, sports, horror, adventure, cartoon, and much more. In other words, you can find and watch almost everything on Nova TV.
Now, there are many apps over the web with a similar idea. But, the biggest let down is the availability of the app on multiple platforms and operating systems. Thankfully, Nova TV does not fall under such prey. Indeed, the app is available on Android phones, tablets, TVs, Chromecast, Amazon Firestick, Fire TV, Roku, and more. Not to mention, you can even install it on Windows and Mac, with a simple trick.
Well, in certain circumstances, the app may stop working. There may be multiple reasons for this to happen. So, here are a couple of methods to solve this issue. Also, we will provide you with the steps to download Nova TV on Android, Firestick, and Fire TV.
---
How to fix Nova TV not working and download the latest APK on Android, Firestick, and Fire TV:
First of all, you can start with some of the common troubleshooting methods to fix this issue. Make sure to check the internet connection on your device. On a similar lane, you can reboot the device, clear the cache in device settings, and more. If the above tips did not work, then here is the device wise installation guide for the latest APK of Nova TV.
For Android: 
Step 1: Go to the official website on your mobile browser or click here.
Step 2: On the home page, you can see the download now option. Simply click on it.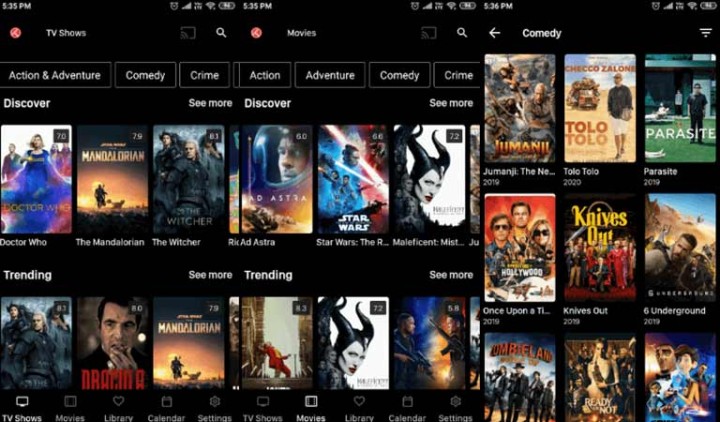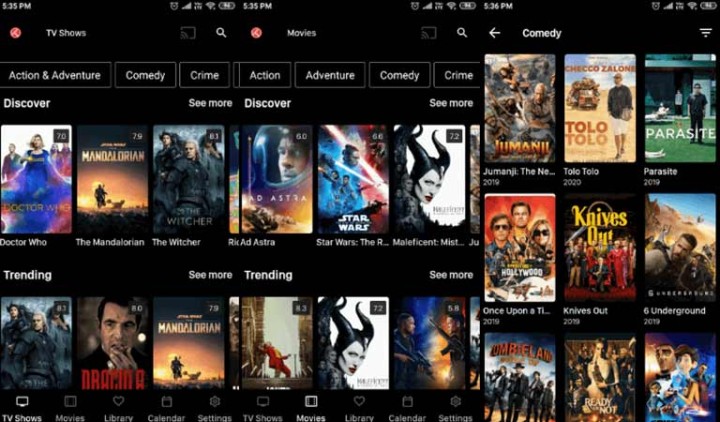 Step 3: After you download the file, open it and install it on your device.
Step 4: If it throws an error, then turn ON Install from Unknown Sources toggle for your device.
Step 5: Also, you can follow the same steps with the mirror link available on the website. Do note that, this method works in the same way for smartphones, tablets, TVs, streaming devices, Chromecast, etc.
For Firestick and Fire TV: 
Step 1: Install the Downloader app on your respective device. Either ask Alexa to do it or search for it on the left corner of the Home section. Also, turn on Install from Unknown Sources under the developer options.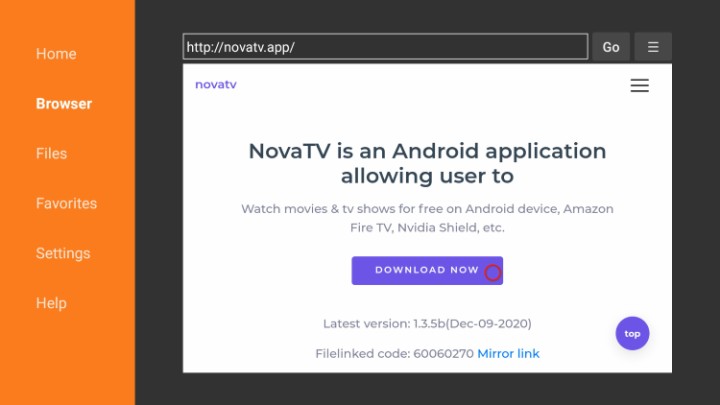 Step 2: Open the app and allow the required permissions. Go to the browse tap and enter novatv.app in the search bar.
Step 3: Click on the Download Now and wait for it to complete the process. Followed with this, click on Install and then Done. Not to mention, you can delete the APK file after installation.
Step 4: Now, in the apps section, browse for Nova TV and open it.
Step 5: Finally, allow the permissions, close any prompt message, select the media player, and start watching.
---
Conclusion: 
In summary, you can follow the steps based on the device you use for Nova TV. Along with this, you can use an external VPN and disable any antivirus for proper functioning. Also, you can use this app on Windows and Mac using an emulator such as Bluestacks and Nox Player. On that note, consider sharing this helpful guide with your friends and family network.