The new Android Pie update V3.54E build was made available for Nokia 6.1, 6.1 Plus, 7.1 and 7 Plus on July 1. But the latest update has brought a lot of trouble for Nokia users. There have been several complaints from Nokia 6.1 Plus users who are complaining about different sort of issues they are facing with the new update.
But charging port issue is one of the problems that is affecting a large variety of users. Many users have shared this issue on the official Nokia forum.
Some users have taken it to Twitter to express their issue. Have a look at some complaints from users.








In addition to this, some users have also found the below-mentioned issues.
1) Phone rebooting after some time
2) Touch Issues
3) 'Downloads' Application missing from the device
4) Proximity sensors and speakers are not working
Have a look at some problems mentioned by Nokia 6.1 Plus users on the official forum. By looking at all these problems, one can surely say that this issue is widespread and affecting a large majority of users.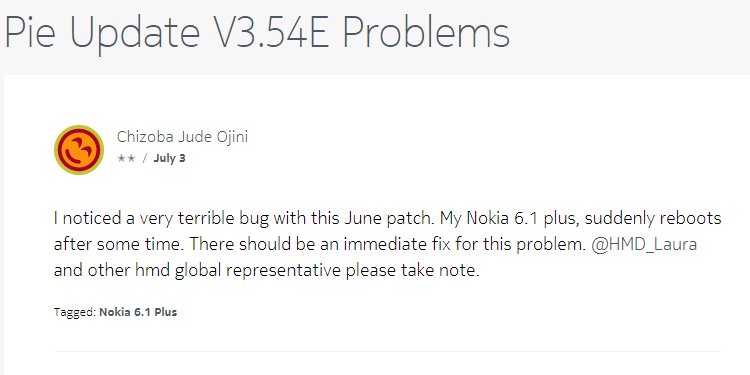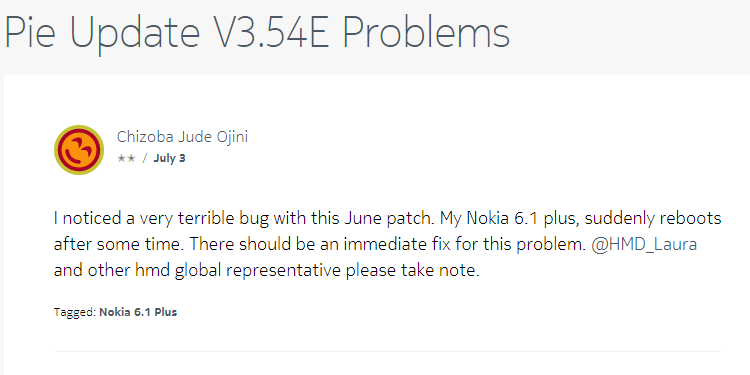 Nokia Mobile India has provided an official response to this issue while answering the query of a Twitter and Nokia 6.1 Plus user @haiderzeo. In their statement, they mentioned that "We have equipped our Nokia Mobile care channels to provide an effective resolution in case your smartphone is impacted by any charging port issues on Nokia 6.1 Plus and Nokia 5.1 Plus".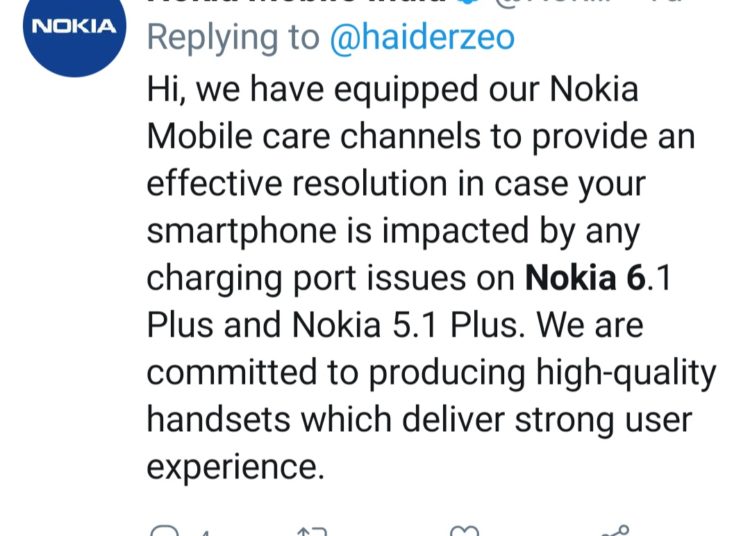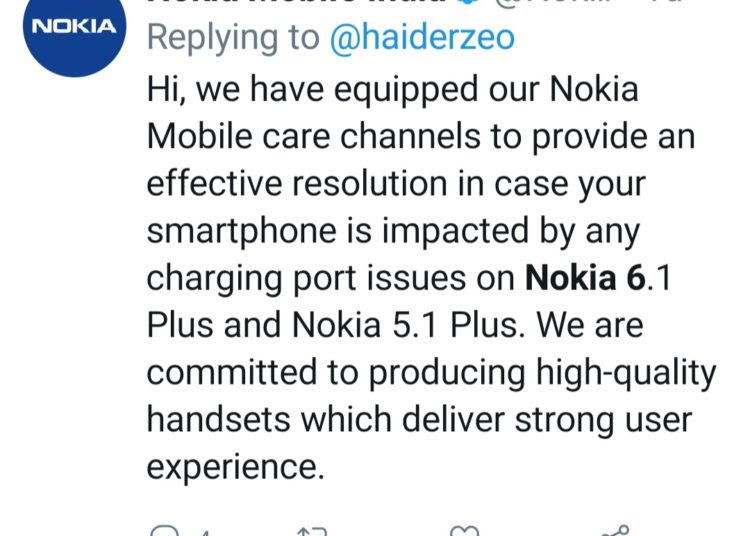 So currently, the solution is only available at Nokia Care, we have to wait and see if Nokia also provides an OTA update to fix the lingering issues with Android Pie update V3.54E.
Rest assured. We are keeping a close watch on this issue, and whenever any fix for this issue arrives, we will update our blog. So keep checking our feeds.