The new Need for Speed game is all set for release on November 8, 2019. The upcoming game will be called Need for Speed Heat. The trailer for the game was released on August 19, 2019. The game features Palm City where stakes are high, and every race pumps up the adrenaline.
Ghost Games have developed the game, and EA is the publisher of the game. Need for Speed Heat will once again revive the chases between cops and rouge drivers.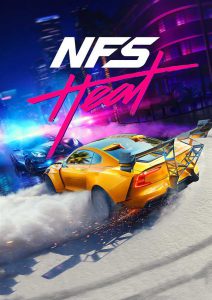 Need for Speed features two types of races one which will happen during the day and the other which will happen during the night. Day time races will be called Speedhunters Showdown whereas night time races will be called Underground Racing.
The completion of Speedhunters Showdown races will reward players with in-game money which is called Bank, and it can be used to upgrade cars and its parts.
The completion of Underground Racing will reward players with Rep which will help players to level up their avatar. During the night time races, cops will be more active as they are tasked to curb and shut down street racing in the Palm City.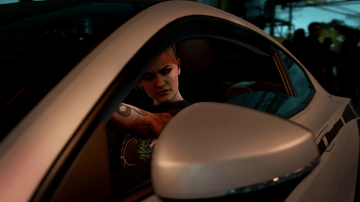 The game release date is still two months away, but EA is releasing an app for Need for Speed Heat which will help players to customize their cars even before the release of the game. The app features various containers, and each container contains more than ten cars, which will be made available to players for customization.
Two containers have already been released. The release schedule for the upcoming containers is listed below for your reference.
1) Container 3 – September 3, 2019
2) Container 4 – September 4, 2019
3) Container 5 – September 17, 2019
4) Container 6 – September 24, 2019
5) Container 7 – October 1, 2019
6) Container 8 – October 8, 2019
7) Container 9 – October 15, 2019
8) Container 10 – October 22, 2019
The Need for Speed Studio app is currently available on Android and iOS. However, the app has some minimum requirements criteria to run successfully onto the devices. The requirements for the Need for Speed Studio app have been detailed below.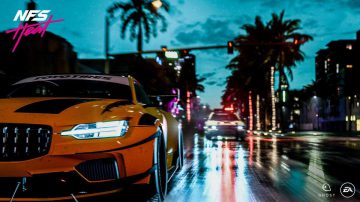 Need for Speed Heat App Minimum & Recommended Requirements
iOS minimum requirements
iOS version 11.4 or higher
iPhone 5s and iPad mini 2 or newer
A7 64bit/Cyclone/ARMv8-A
1 GB RAM
iOS recommended requirements
iPhone 7 or iPad (2018) and higher
A10 64bit/Hurricane & Zeyphyr/ARMv8-A
2 GB RAM
Android minimum requirements
Android version 8.0 or higher (API Level: 26)
Open =GL ES 3.0 Support 64 bit
Touchscreen
2 GB of RAM